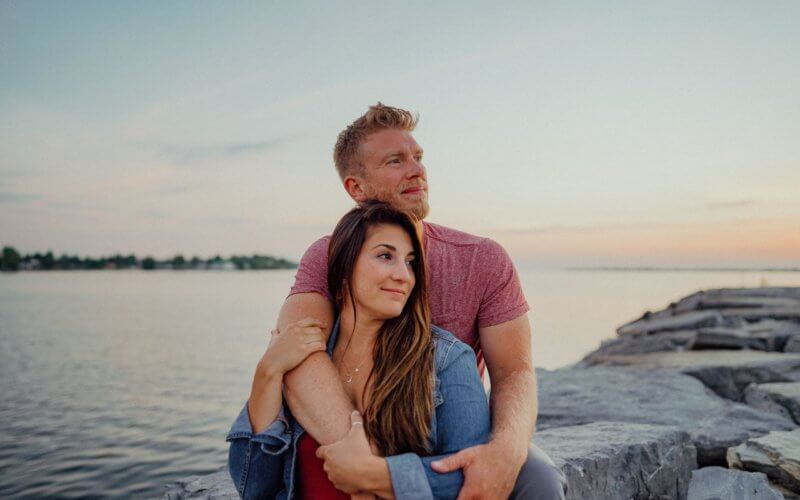 Brittany DiMarco starts work everyday in the backseat of an EC-135 helicopter with a pilot and a medic by her side. Her destinations for the day are unknown. Her team could land in a field of cows or the roof of a trauma center, and all that matters is that she's ready to help.
The Cal State Fullerton nursing student's enthusiasm for helping people is equally matched by that of her husband (and fellow Titan), Nick DiMarco, who champions a growth mindset by being the positive influence that people need to achieve their personal fitness goals.
Together, the couple is on their way to graduation in May, but with the help of CSUF, they are living out their dreams before even walking across the commencement stage.
Brittany's Journey to Becoming a Flight Nurse
Every emergency call is different, every patient is unique and every situation requires an incredible capacity for quick thinking, compassion and calmness. Factor in helicopter transportation and unpredictable environments, and Brittany finds herself right where she wants to be – in her dream career as a flight nurse.
"I have always wanted to help people. I have been doing mission and service trips all over the world for years because I truly love being able to use my hands and abilities to care for others," said Brittany.
The young flight nurse joined the Titan community in fall 2020 with a passion for helping others and a heroic history that inspired her to pursue a career in nursing.
"I served as an emergency and trauma nurse in the U.S. Air Force. I worked stateside in the emergency department at Travis Air Force Base in Fairfield, California, and deployed to Bagram, Afghanistan, with our trauma team," said Brittany.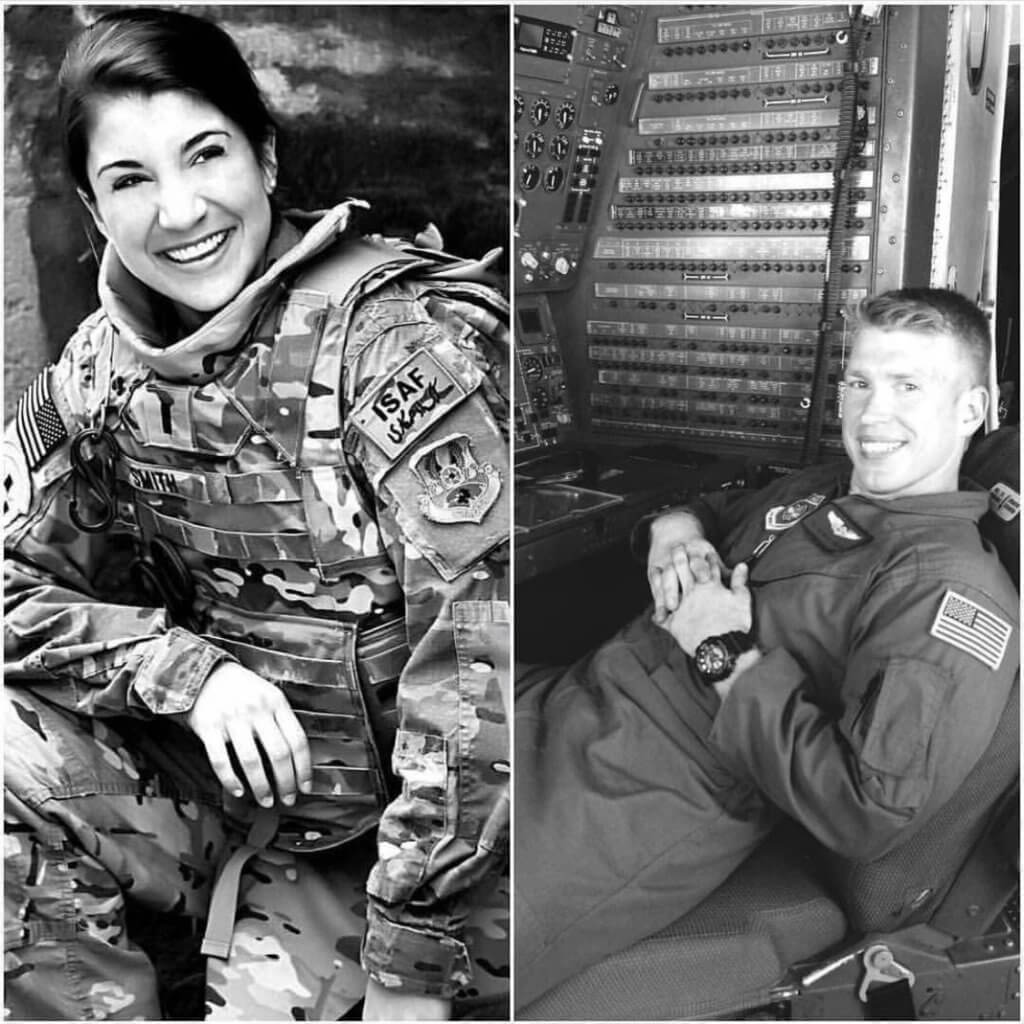 She served four years in the U.S. Air Force from 2012 to 2016, and after separating honorably, she knew that she wanted to become a flight nurse. However, it wasn't until she stepped foot in the nursing facility that she realized attending CSUF was the right path to help her succeed in her dream career.
"CSUF helped me find my love for learning again," said Brittany. "Going back to school and working with incredible professors showed me that I could challenge myself and continue to learn new things in my adult life."
From the Air Force to CSUF nursing, Brittany's journey toward becoming a flight nurse started with community and faculty support.
"I have built a network in the nursing world that would never have existed if I didn't go back to school for my master's degree at Fullerton," said Brittany. "My appreciation for Elaine Rutkowski, professor of nursing, and Sue Robertson, associate professor of nursing, extends beyond the classroom. They are the true definition of a mentor – two people that I have been able to lean on for guidance and direction. They always had my best intentions at heart."
Aside from the support that she received in the classroom, Brittany said that the Veterans Resource Center was also a foundational support system during her time at CSUF.
"Not only are the staff kind and welcoming, but are always providing support, resources and opportunities to network with others," said Brittany. "I would love to thank them for their generosity and for caring for my husband and me while we navigated attending CSUF."
Nick's Journey into Physical Health and Fitness
During his 10 and a half years of service in the Air Force, Nick spent the majority of his time flying as a flight engineer on KC-10 aircrafts. His work meant that he held people's lives in his hands every day, with his entire team relying on him and his fellow engineers to help the planes fly properly.
But despite the fulfillment that Nick got from being an engineer, he also became interested in exercise science after attending schools in the service.
His heightened curiosity for the physical fitness field led him to graduate school – a career step to transition from flight engineering to the world of exercise science.
It didn't take long for Nick to realize that CSUF was the right fit. It was Andrew Galpin, professor of kinesiology, who amazed Nick with his research on muscle fiber types and jumpstarted his CSUF journey.
Although the research initially pulled him to CSUF, once there, it was the community of support and campus resources that helped him find success as a Titan.
"The faculty at Cal State Fullerton are incredible. Multiple professors showed genuine interest in my goals and dreams," said Nick. "Dr. Galpin worked with me and my unique challenges in being a veteran. I cannot think of a man who embodies the definition of the word 'mentor' more."
Much like his wife, Nick is already putting his education to use before he receives his degree. He currently owns and runs Four Horsemen Strength and Conditioning, an official USA weightlifting club that offers online programming and remote coaching to help people reach their physical fitness goals. Outside of running his own business, he also works full time as a Tactical Strength and Conditioning Coach for the U.S. Military.
And like Brittany, Nick credits the Veterans Resource Center as an instrumental part of his time at CSUF.
"The staff there is such a hardworking team," said Nick. "Everyone over there does everything in their power to make sure you have all of the resources you need to be successful. They always answered my calls and emails in a timely manner. They went above and beyond finding answers to my questions, and they held meetings where I could meet other veterans on campus. I could go on and on about how incredible a resource that office is."
To learn more about Veterans Resource Center and the resources available, visit their website.