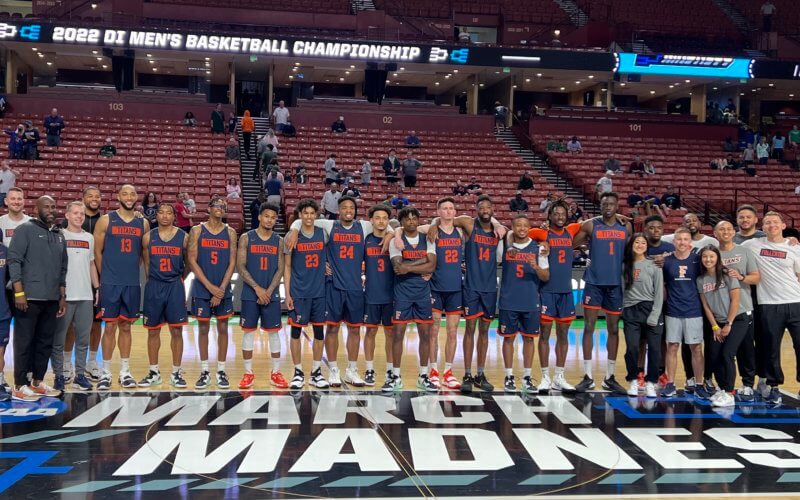 Alicia Lee was in the stands at Bon Secours Wellness Arena Thursday, watching with pride as her son Vincent Lee burst onto the floor with his Cal State Fullerton men's basketball teammates.
March Madness hit home.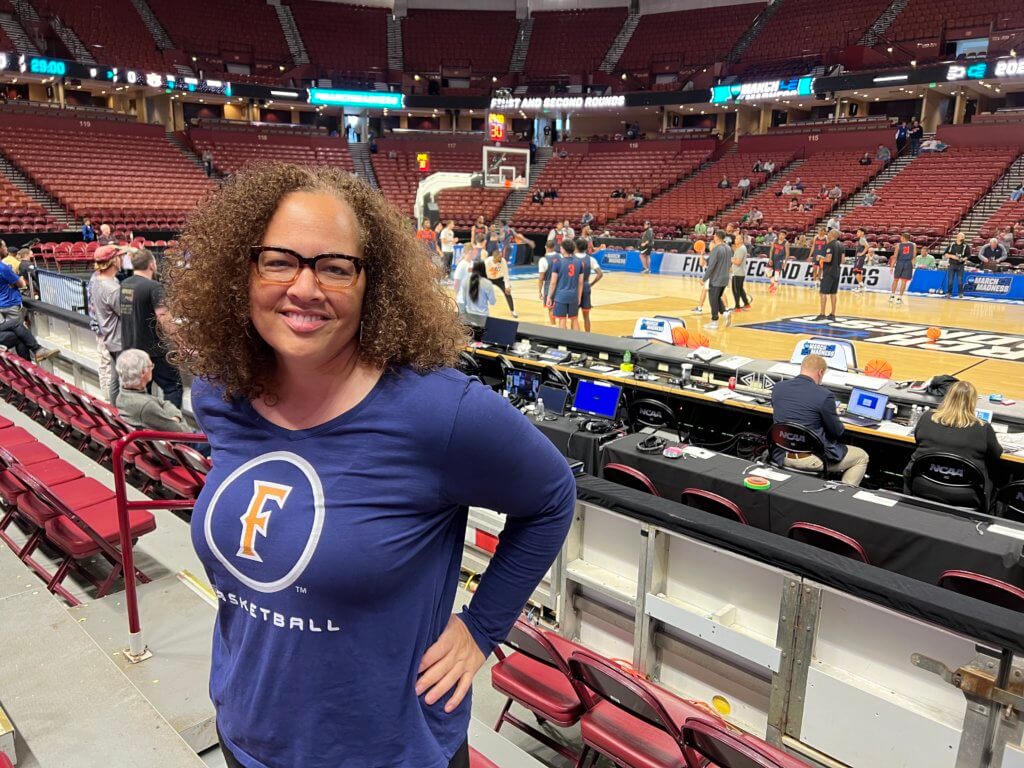 "This is a once-in-a-lifetime opportunity," Lee, the proud mother, said as the men's team started their 30-minute shoot around. "Watching my beautiful boy on this stage is a blessing."
Lee and his teammates were on the floor to take a few shots and work some drills during the open practice Thursday, which featured all eight teams as a warmup to Friday's first-round matchups.
The 15th-seed Titans will take on the No. 2 seed Duke Blue Devils in the NCAA Championship tournament at 4:10 p.m. PT.
Practice day was about reflecting on what got these young men to the first round of the NCAA tourney and what it meant to the families who supported them throughout their journey.
Traveon Maddox, Sr. said he introduced his son, Tray, to basketball, and they watched March Madness together while he was growing up.
"I'm speechless," said Maddox, Sr. "I can't even find the word for it right now, although it can't get any better than this. Absolutely."
Mike Hamm's son Ryan is the director of operations for the team. He said being in the tournament has always been a dream for his son.
"Without question, its' a dream come true," he said while watching his son work during the practice. It's unbelievable. Everybody's on cloud nine."
A couple of super fans were also in the stands.
Vice President for Student Affairs Tonantzin Oseguera, who attended several games this year, knew that this team had what it takes to be in the tournament.
"It's so wonderful to see our Titans succeed in such a big way. It's a testament to how, as a team, they are united, scrappy, resilient and willing to just put all 110% out there for Cal State Fullerton," Oseguera said. "It's so wonderful to see our Titans shine.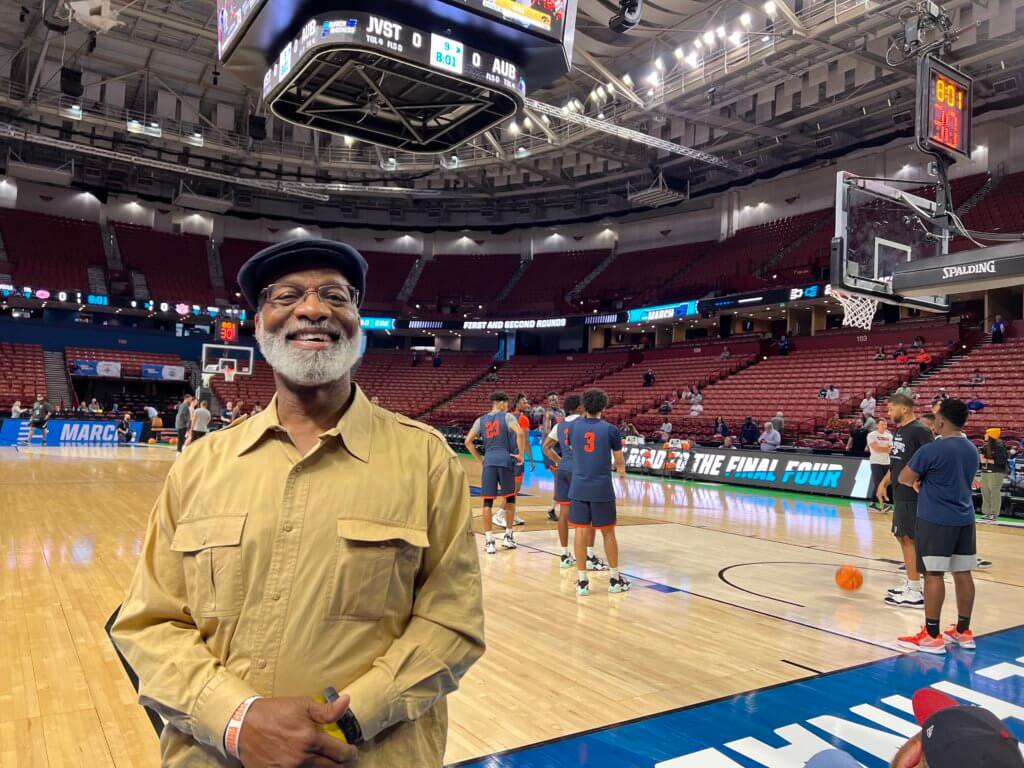 An associate professor of criminal justice and a longtime faculty adviser for the team, Chris Brown said, "Getting to the NCAA tournament is the culmination of a lifetime of work for these young men. I've been their faculty adviser, interacted with them, go to games and practices, and now they are here. I am excited for them and what this means for their lives from now on."
The stands for the open practice were filled with a few other proud Titan dads, including coach Derique Taylor's father, Ed.
"I am super proud and extremely happy for him," said Ed, who coached his son as a youth. "He's always had the gift of knowing the game, understanding it.