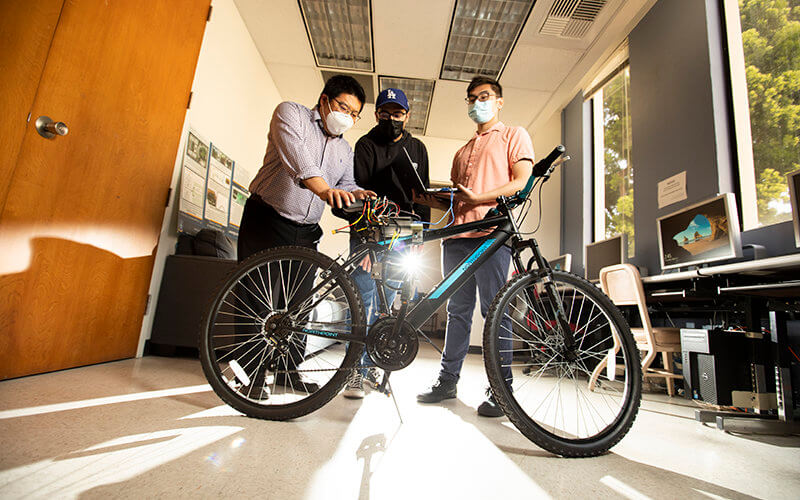 In the not-so-distant future, Cal State Fullerton's Yu Bai predicts that humanoid robots equipped with artificial intelligence will be processing medical information and making important decisions for patients.
The associate professor of computer engineering focuses on medical applications of AI and has received support from the medical company Pac-Dent Inc. to conduct faculty/student research on this new avenue for machines that think like humans.
Part of the funds also will be used to recruit and retain more underrepresented students in STEM (science, technology, engineering and math).
While AI has had success in various other fields, Bai notes that its application in the medical field is more complicated.
"Current AI systems rely on large amounts of data to produce accurate AI models," explained Bai, who runs the Intelligent Computing Lab on campus. "However, data size in the medical field is limited. My lab is working toward developing an accurate, faster AI model given this lack of data."
Computer science graduate student Shiyi Luo is investigating this issue. Her efforts have afforded her confidence in a major that continues to be male dominated.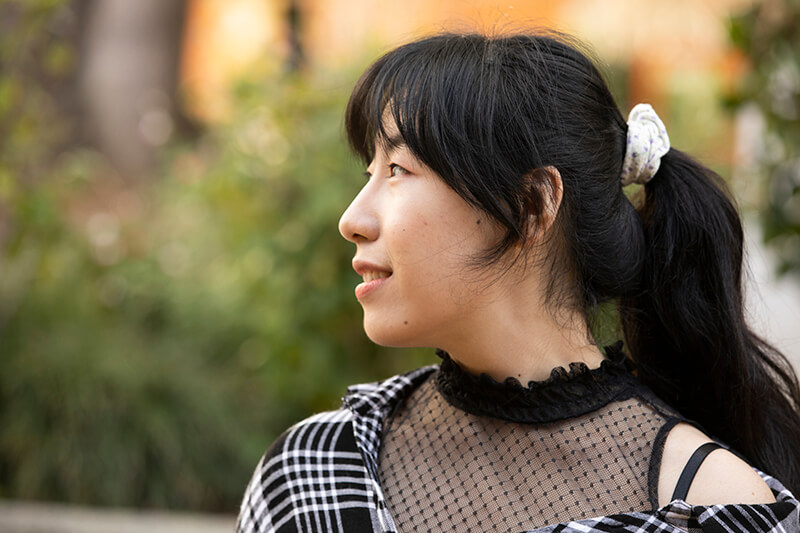 "The missing data in medical applications limits the performance of AI models," explained Luo. "My research is aimed at developing a new algorithm to train an accurate, high-performance AI model that does not require a large data set.
"From the lab, I've learned how to solve specific machine learning problems step-by-step. As a female first-generation college student in an engineering major, I questioned my abilities," Luo continued. "But now I know that I can succeed in the field.
"I hope to join a company where I can work on applying the model of machine learning to practical applications, such as medical treatment for cancer recognition, autonomous driving for target detection and other visual applications," she shared.
Bai, whose goal as a computer engineer is to improve life and equity for humans, is collaborating with other faculty members on campus to research an important facet of AI: ethics.
"Intelligent robots will one day become members of our community, sharing our jobs, taking care of our elderly, and serving us at restaurants and hotels. The question is whether to equip these robots with a moral code to teach them right from wrong," he said.
While this reality is still in the distant future, Bai and his students are helping to prepare for when that day does come.
The donation from Pac-Dent Inc. will support building state-of-the-art lab equipment; offering paid research positions to underrepresented students; inviting industry leaders to give seminars to students on campus; demonstrating lab projects through community outreach activities; and connecting students with the community and local companies. Bai notes that some students have already received internship offers from Pac-Dent Inc.
"When I read stories about AI potentially helping with hearing loss or promoting faster drug discovery, it gets me very excited for the future of AI in medical care," shared Bai.
To learn more about the computer engineering and computer science offerings at CSUF, visit the College of Engineering and Computer Science website.