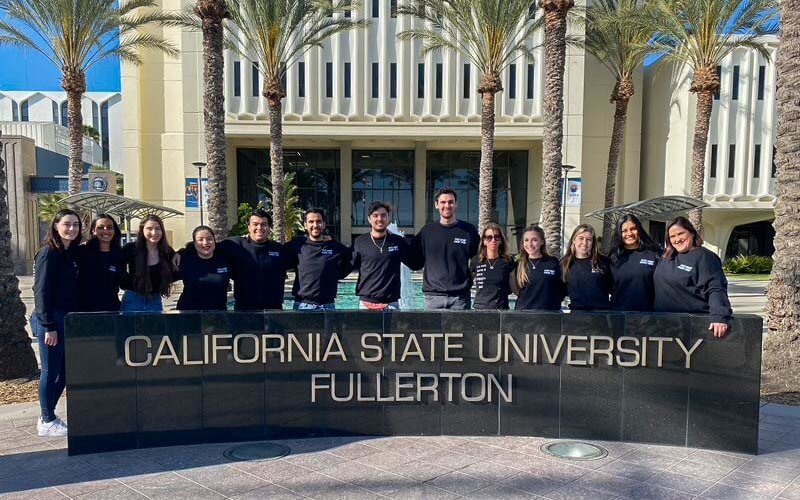 For students who want to make a difference in the justice system, the road to advocacy might seem long and intimidating, but with the help of Cal State Fullerton's Moot Court team, students don't have to wait years to find out how their voice can make waves in court. In January, the Moot Court team earned several honors at the 2022 national tournament.
CSUF's Moot Court team consists of 16 students divided into eight teams. Hours of preparation, weekly practices and coaching sessions come together to give these students the confidence, drive and knowledge they need to present themselves just as professional lawyers would — and all before they graduate college.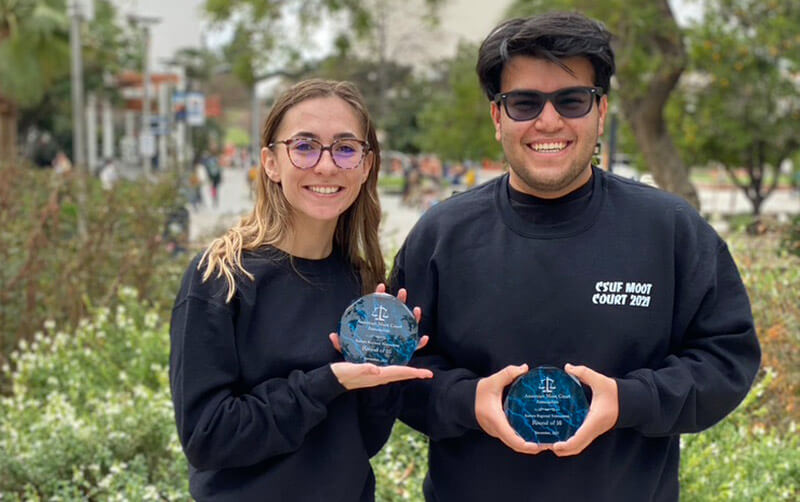 Moot Court is a simulation of the United States Supreme Court where students present an argument to a panel of judges based on real case records from the Supreme Court and circuit courts. The judging panel includes attorneys, law faculty, and occasionally, members from the judicial branch of government. The judges' job is to pick apart each argument and challenge the students with questions and countering perspectives that they have to respond to on the spot.
"It takes a lot of courage to keep coming back for the next round when the previous round may not have gone well, or the judges weren't buying the argument. But they do, and they flourish," said Pamela Fiber-Ostrow, professor of political science and head coach of the Moot Court team.
Unlike a mock trial where a student argues on behalf of either a defendant or a plaintiff, Moot Court students argue both sides — a widened perspective that helps them develop critical thinking and public speaking skills all while they balance the workload of a law school student as an undergraduate.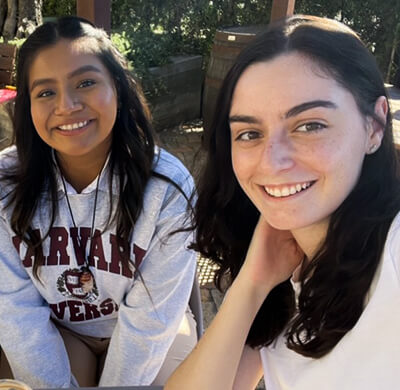 "I knew that I wanted to be a lawyer at the age of six; however, as a first-generation Hispanic woman, I was never empowered to chase after a career intended for white men," said Ariadna Calva, political science major and Moot Court brief writing ​national first place winner. "Moot Court empowered me to rely on myself, to advocate for myself, and to use my voice to make my presence known. I had always known that I wanted to pursue a career in law, but Moot Court helped me discover why. I want to be a voice for the voiceless."
But before students can participate in Moot Court, they have to apply to join the team, which includes a letter of recommendation, an interview and enrollment in Fiber-Ostrow's "Political Science/Criminal Justice 471" class.
Moot Court meets twice a week as a class, but the workload outside of the classroom makes it more like a part-time job, said Khira Mistry, political science and history major. Mistry said that the club takes around 20 hours per week, but the work is worth it for the opportunity to gain hands-on experience in the law field.
"I'm already seeing the impact of Moot Court," said Mistry. "From an academic standpoint, I was surprised to see how much growth I could experience in such a short amount of time. I saw my improvement from one weekend to the next."
Fiber-Ostrow said that many students who join Moot Court want to pursue law school after graduation, but that doesn't have to be the case. Moot Court helps all students develop crucial professional skills such as logical thinking and the ability to work cohesively with a team.
"I severely lacked the confidence and security needed as an aspiring attorney. Moot Court helped me find the 'scream' inside myself to command respect in a courtroom, and it taught me how to unapologetically speak with authority," said Calva.
To learn more about Moot Court, visit the website.