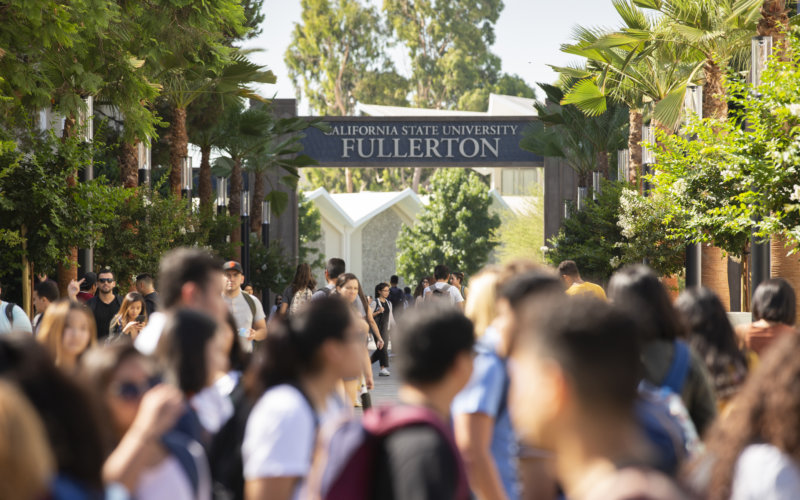 Making friends, financial concerns and achieving academic success are some of the biggest challenges for college students struggling with mental health, especially during a pandemic and amid an international crisis.
"Loneliness during the pandemic was at an all-time high," Kevin Thomas, associate director for student wellness and counseling and psychological services at Cal State Fullerton, said in a recent issue of Inside Higher Ed. In the latest Student Voice survey of 2,000 undergraduates, students were over twice as likely to rate their overall mental health as poor than excellent, with 56% responding "fair" or "poor."
Cal State Fullerton is raising awareness of mental health issues to reduce the stigma of seeking and receiving care. During May, Mental Health Awareness Month, campus resources and services are offering group sessions, wellness workshops and even doggy therapy. Among other activities, Titans can access an array of in-person and digital resources and research offered by the university regarding mental health.
Services and Resources
Counseling and Psychological Services provides students with resources to improve and maintain their mental health. CAPS offers one-on-one counseling, group sessions and resources like YOU@Fullerton, a digital platform that guides users through self-assessments.
The university has students and faculty researchers who specialize in mental health.
"The CAPS Mental Wellness Peer Education Program is critical as students need to see other students discuss the necessity of taking care of our mental health needs."

— Jacquelyn Gerali, LPCC, faculty counselor/prevention education coordinator
Take it from Cal State Fullerton students themselves, as they navigate prioritizing their mental health while working toward achieving their degrees.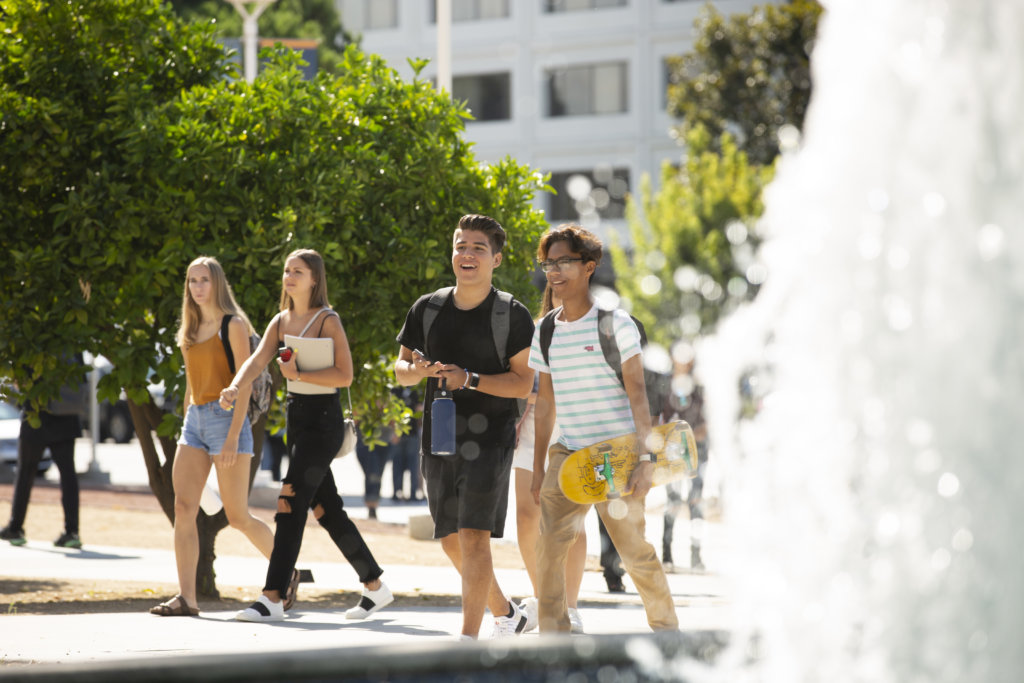 Follow Counseling and Psychological Services on Instagram @csufcaps and @you.at.fullerton for tips on how to maintain your mental wellness.