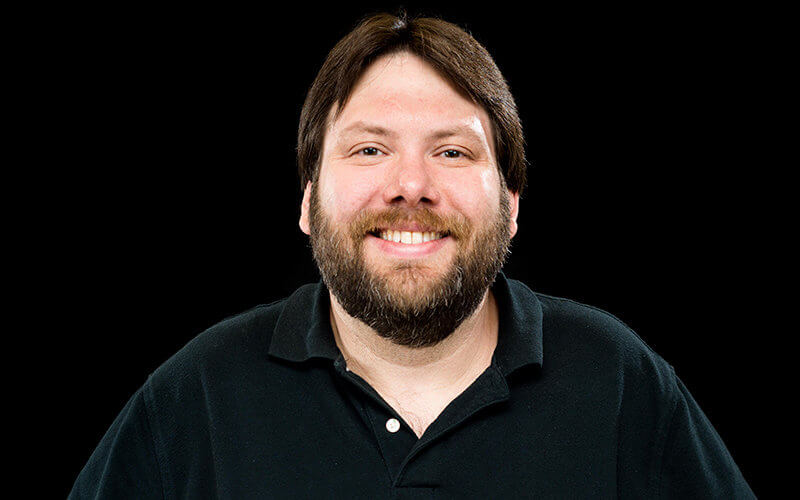 Greg Childers, Cal State Fullerton associate professor of physics and this year's recipient of the John W. "Jack" Bedell Faculty Leadership in Collegial Governance Award, received his first taste of collegial governance not long after he was hired in 2003. He began serving on his department's curriculum committee. He has remained on the committee nearly every semester since.
"Serving afforded me the opportunity to advise and assist in shaping the physics department curriculum for nearly two decades," he said. Soon, he would be asked to serve on multiple other committees and in other capacities: physics undergraduate adviser, science credential preparation advisory committee, department personnel committee and more.
When the university assessment process was overhauled in 2014, Childers was selected as assessment liaison for the College of Natural Sciences and Mathematics.
"Serving on some of the university's most important committees requires a thorough understanding of the issues involved and the repercussions for all parties involved," said CSUF President Fram Virjee in presenting this award. "Dr. Childers serves respectfully and with positivity and collegiality. His goal is always to protect our most valuable resource — our students."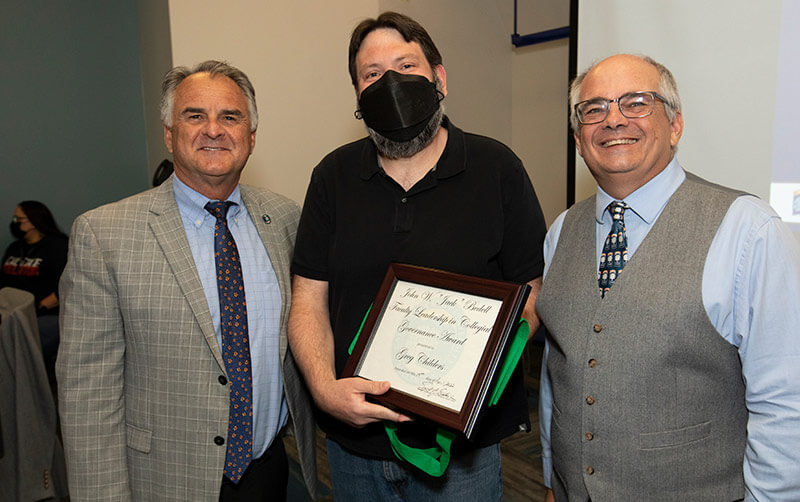 "In this role, I oversaw the selection of faculty assessment coordinators in each department in the college and met with them regularly," Childers recalled. "Many programs in NSM had long lists of student learning outcomes that were simply not accessible. For the first year, I worked closely with faculty and the Office of Assessment and Institutional Effectiveness to encourage the revision of student learning outcomes for each program in NSM."
Through his efforts, Childers maintained open lines of communication with each department and the Office of Assessment and Institutional Effectiveness.
Perhaps one of the most challenging assignments was serving on the General Education committee in 2012. (Childers is currently in his fourth term as chair.) At the time, the CSU was making extensive changes to GE programs, necessitating the need to revise multiple documents and policies and work with numerous departments. Last year, another sweeping change emerged with the inclusion of the ethnic studies requirement.
He has played an active role in resolving multiple GE course disputes and strongly supporting GE committee decisions at the Academic Senate. Childers also helped organize a Senate retreat on the WSCUC (WASC Senior College and University Commission) "five core competencies" (writing, oral communication, quantitative reasoning, information literacy and critical thinking). He has served as the NSM representative on the Academic Senate since 2017; as a member of the Academic Standards Committee since 2019; and from 2011-13, on the advisory board of the newly created Academic Technology Center from 2011-13.
"Over the years, I have been involved in collegial governance at all levels and have worked to make the university a better place for our community," he said. "Looking forward, the undergraduate curriculum and GE will continue to face challenges. I intend to try to bring my experience to help the campus navigate these changes to promote educational experiences and strengthen opportunities for our students."