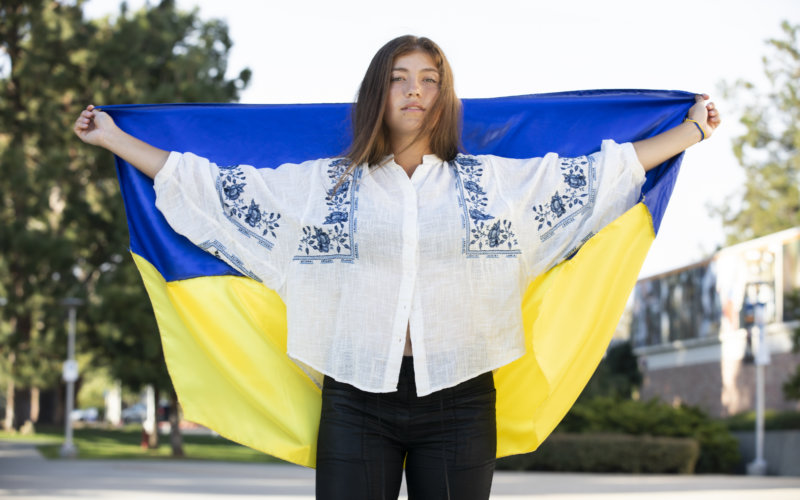 Mariia Nikitash spent her December school break in her native Ukraine. She enjoyed visiting with family and friends but was unnerved by Russian troop movements near her country's borders. "I was worried," said Nikitash, who is a freshman on the Cal State Fullerton tennis team.
Fast forward to Feb. 24, when the Titans team was in Hawaii for a pair of matches. After a practice, Nikitash checked the message app Telegram and noticed her mother was online. "It was like 4 or 5 a.m. in Ukraine. I messaged her and asked, 'Mom, why aren't you sleeping? It's so early for you.' And she said, 'Masha, a full-scale war has started and the Russian military is near Kyiv.'
"I was shocked. I couldn't stop crying, and I spent hours on social media trying to see where the attacks were occurring. I learned that a house on our street had been destroyed," said Nikitash, who is called Masha by her family and friends.
Continue reading in Athletics
Contact: Bill Sheehan, wisheehan@fullerton.edu