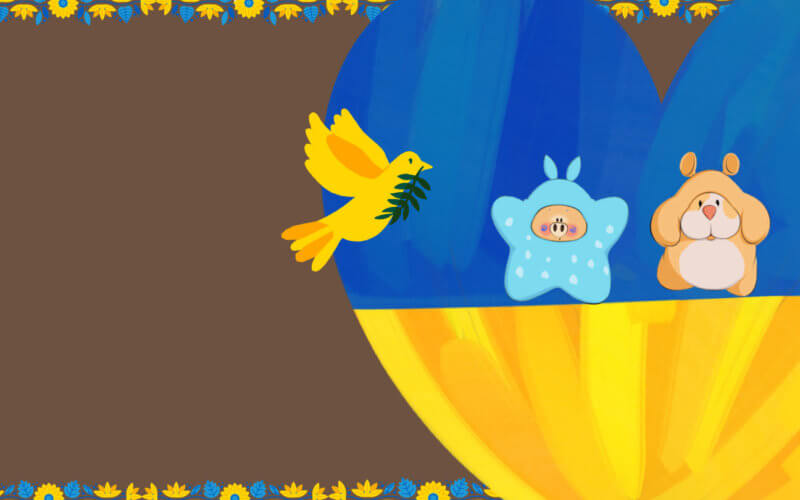 From 9/11 and the Russia-Ukraine war to the COVID-19 pandemic and racism, a Cal State Fullerton child development expert is tapping the power of storytelling to explain times of crisis to children.
Shu-Chen "Jenny" Yen's latest book, "After a War," explains the Russia-Ukraine conflict to children ages 4-8 while sending a message of hope to refugee children and fostering empathy among families around the world.
"What is a war, and what does it mean? As the conflict in Ukraine continues, many children are probably wondering about this question. This is one of the most difficult conversations for parents and educators to address," said Yen, professor of child and adolescent studies. "It's normal not to know how to answer this question in a way that children can understand."
According to Yen, many parents reported a lack of developmentally appropriate books — and the need for a conversation starter — to address the war.
Using Storytelling to Discuss Complex Topics
Enter the role of a social story. Created by educator Carol Gray in 1991, the learning tool uses photographs, illustrations and descriptive words to guide children through real-life situations and help children process and understand difficult experiences.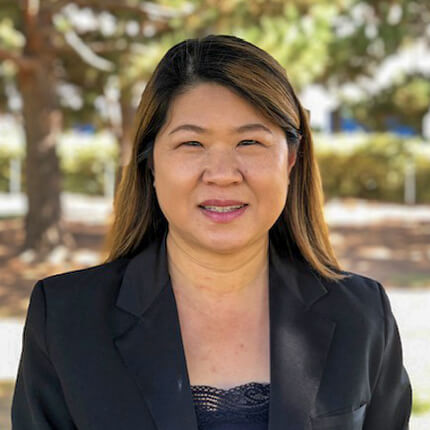 "Oral language is too abstract for young children to process, especially for difficult concepts. Pictures, photos and illustrations help children process information more effectively," said Yen, who has been teaching physical, cognitive and social/emotional development in children for more than 20 years.
"During a time of crisis, children need emotional support from their parents and educators to help them feel safe and secure," she explained. "However, it can be challenging for adults to explain a distressing issue like racism to young children in a way that helps them feel better while presenting factual information that acknowledges the gravity of the situation."
Before making her stories public, Yen beta tests her books with parent-child dyads and considers children's age, gender and developmental levels.
Equitable Learning Tools for Children
All of Yen's stories are free to download through The Social Story Center, ensuring equitable access to children around the world. The initiative is led by the Asian Interest Forum of the National Association for the Education of Young Children and co-facilitated by Sandy Baba of Pacific Oaks College.
"Something Strange Happened in My City," which explains the COVID-19 pandemic to children, was downloaded or viewed 30,000 times, translated into 24 languages, and used by parents and educators in more than 35 countries.
Her books have been recommended by such professional organizations as the American Psychological Association, NAEYC, Devereux Advanced Behavioral Health Center for Resilient Children, Save the Children, Croatia Ministry of Education and the Croatia Psychological Association.
The Social Story Center also offers customized versions of its books to meet individual needs.
"A gay father requested a customized version because he and his partner were more comfortable reading it from a dad's perspective," said Yen. "A group of foster grandparents shared the same concern, so I customized a grandparent version as well."
Next on Yen's "to write" list are stories about gun violence and climate change.
"When the shooting in Uvalde, Texas, occurred, my heart ached," she said. "I would like to write a story for the children who are alive — to instill hope in them."