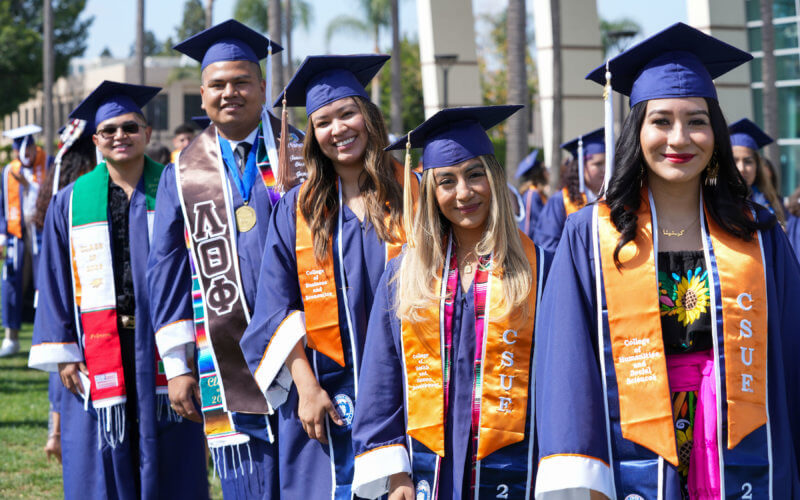 "Empowering Nuestras Comunidades" is the theme for Cal State Fullerton's celebration of Latinx Heritage Month, which takes place from Sept. 15 through Oct. 15.
Linked to the independence anniversaries of several Latin American nations, the commemoration honors the cultural legacies and contributions of Latinx communities.
The month kicks off with National Hispanic-Serving Institutions Week. CSUF was granted its HSI designation in 2004 by the U.S. Department of Education and serves a student body in which 46.2% of students identify as Latinx.
The Latinx Community Resource Center — which supports Latinx students by fostering a sense of belonging and providing opportunities to celebrate cultural heritage — will also celebrate its 50th anniversary Sept. 27 with a colorful program of events, including a musical performance by Mariachi Divas.
Last year, the university's commitment to Latinx student success was recognized with the 2021 Seal of Excelencia from Excelencia in Education.

Visit the event web page to learn more about this year's Latinx Heritage Month celebration.