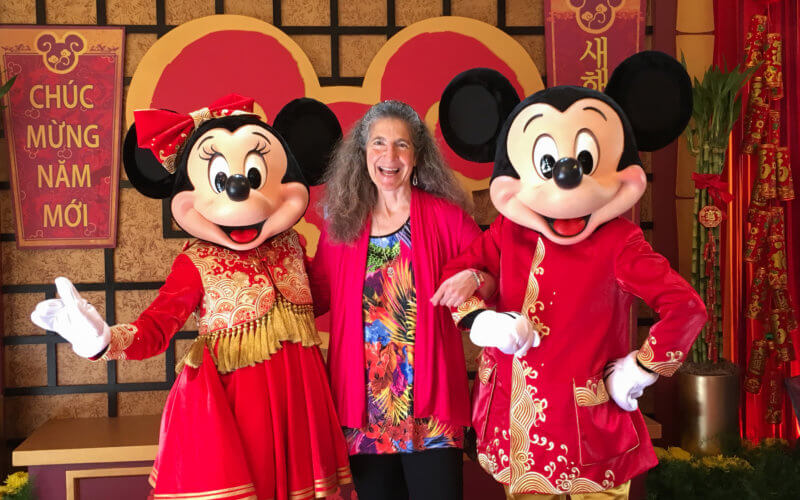 When Cal State Fullerton's Andi Stein attended the first-ever D23 Expo back in 2009, she was excited to see so many other wide-eyed Disney fans in one place, none of them knowing what to expect.
"When I walked onto the convention floor and realized what D23 was all about, I was thrilled. It felt like everything I wanted and needed to know about The Walt Disney Co. was laid out in front of me," recalled the professor emeritus of communications.
Launched in 2009, D23 is the official fan club of The Walt Disney Co. The "D" stands for Disney, and "23" denotes 1923 — the year in which Walt Disney moved to California and opened his West Coast studio. Although modeled after independent fan groups that have preceded it, D23 operates on a larger scale due to its corporate affiliation.
This weekend, enthusiasts will gather at the Anaheim Convention Center Sept. 9-11 to attend the sold-out D23 Expo — the largest fan event in the world. Occurring once every two years, D23 Expo celebrates the worlds of The Walt Disney Co., including Disney, Marvel, Pixar and Star Wars.
"D23 is the ultimate experience for anyone who is interested in or curious about the world of Disney," relayed Stein. "It reflects the influence the company has had on its fans for nearly 100 years.
"People continue to be fascinated by whatever Disney does, and they are eager to hear what the company plans to do in the future. D23 offers fans a window into that future," Stein continued.
For students at CSUF, Stein's graduate-level "Deconstructing Disney" course also offers an in-depth look. Throughout the semester, students analyze the historical, economic and cultural facets of the organization to understand its influence on the entertainment industry.
"CSUF is the perfect place to offer such a course, as both Disneyland and the Walt Disney Studios are within driving distance of campus," said Stein. "We also have many students who aspire to work for the company in some capacity once they earn their degrees."
While the COVID-19 pandemic shuttered all 12 of the company's theme parks worldwide in 2020, Stein notes that Disney has done a remarkable job of bouncing back.
"The release of Disney+ prior to the start of the pandemic helped the company tremendously, as millions of people subscribed to the service during lockdown," she said. "Since the parks have reopened, people have come back in droves. According to the company's third-quarter earnings report for 2021-22, its parks division revenue was up 72% from the previous quarter."
Stein's many years of research led her to write a book, "Why We Love Disney: The Power of the Disney Brand," and to visit all 12 theme parks.
Though this year's D23 Expo is sold out, people can watch the live stream at the event website.