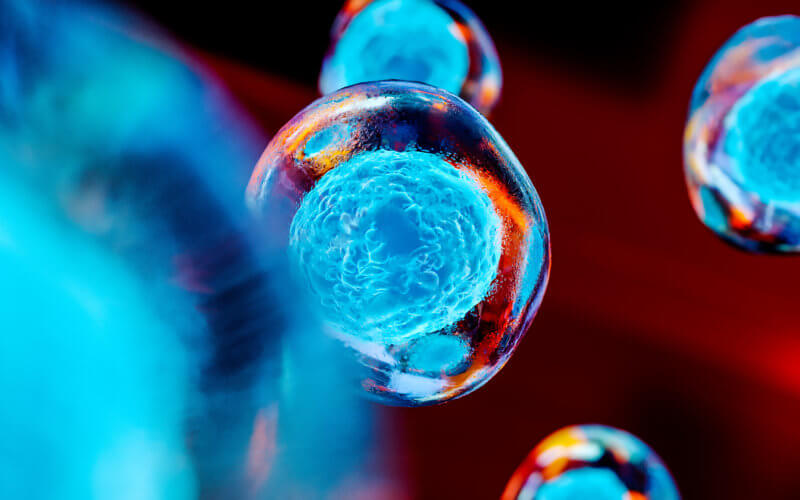 Cal State Fullerton has been awarded a nearly $3 million grant from the California Institute of Regenerative Medicine to prepare a diverse cadre of undergraduate students through hands-on stem cell research opportunities and mentorship experiences.
CIRM's Creating Opportunities Through Mentorship and Partnership Across Stem Cell Science, or COMPASS, training program is funding this new effort to prepare undergraduate students for careers in regenerative medicine.
Alison Miyamoto, associate professor of biological science, is directing CSUF's program, "COMPASS: An Inclusive Pipeline for Research and Other Stem Cell-Based Professions in Regenerative Medicine," known as iPROSPR. The total award for the five-year grant is $2,880,800, with $434,680 in first-year funding.
This is the second program CSUF will offer to prepare students for advanced studies and careers in regenerative medicine. CIRM-funded research programs are helping turn stem cells into cures for a range of diseases and conditions such as COVID-19, cancer, spinal cord injury, immune disorders, Parkinson's disease and more.
In 2010, CIRM awarded the first grant for CSUF's Bridges to Stem Cell Research program, directed by Nilay Patel, associate professor of biological science. Over the last decade, grant funding to CSUF to prepare students for scientific careers in the stem cell field totals nearly $10 million, including a $3.6 million grant awarded in 2021.
COMPASS, which complements the Bridges to Stem Cell Research program, will recruit and train a total of 28 biological science or biochemistry majors, with seven undergraduate students selected annually as COMPASS scholars. Selection of the first cohort will take place in April 2023 and scholars will start the program in August.
During the two-year training program, scholars will participate in coursework, workshops, a capstone project, professional development activities and two 10-week internships at academic or biotechnology host sites, Miyamoto said. Host sites are UC Irvine, Stanford University, UCLA, Sanford Burnham Prebys Medical Discovery Institute (La Jolla), Loma Linda University, Thermo Fisher Scientific (Carlsbad), Modulo Bio (San Diego) and Stemson Therapeutics (La Jolla).
Those selected for the program will be first-generation college students and will be trained in cell, molecular and stem cell biology techniques in the labs of world leaders at the partnering host institutions. The scholars also will participate in patient engagement and community outreach activities to guide them on their career paths.
"Beyond the COMPASS scholars, we will reach thousands of underrepresented students through inspirational and educational recruitment events," Miyamoto noted.
Education is at the core of CIRM's mission of accelerating world-class science to deliver transformative regenerative medicine treatments to a diverse California and world. Funding programs like COMPASS is an important step in ensuring that California has a well-trained stem cell workforce, Miyamota added.
"Having qualified, diverse employees will increase innovation and productivity in California's stem cell-based companies," she said. "COMPASS will fill the gaps between what an undergraduate student knows and what biotech companies seek in their new hires."
For more information about the COMPASS program, contact Miyamoto at almiyamoto@fullerton.edu.