Sandra Bustos and Stephanie Enriquez Maldonado shared that as children, it often was a struggle learning in English-only classrooms since Spanish is their first language.
As the next generation of bilingual teachers, the educators are learning how to create inclusive and plurilingual schools through Cal State Fullerton's bilingual authorization program — a specialization in addition to the teaching credential.
Their goal is to transform education with coexisting cultures and languages in the classroom.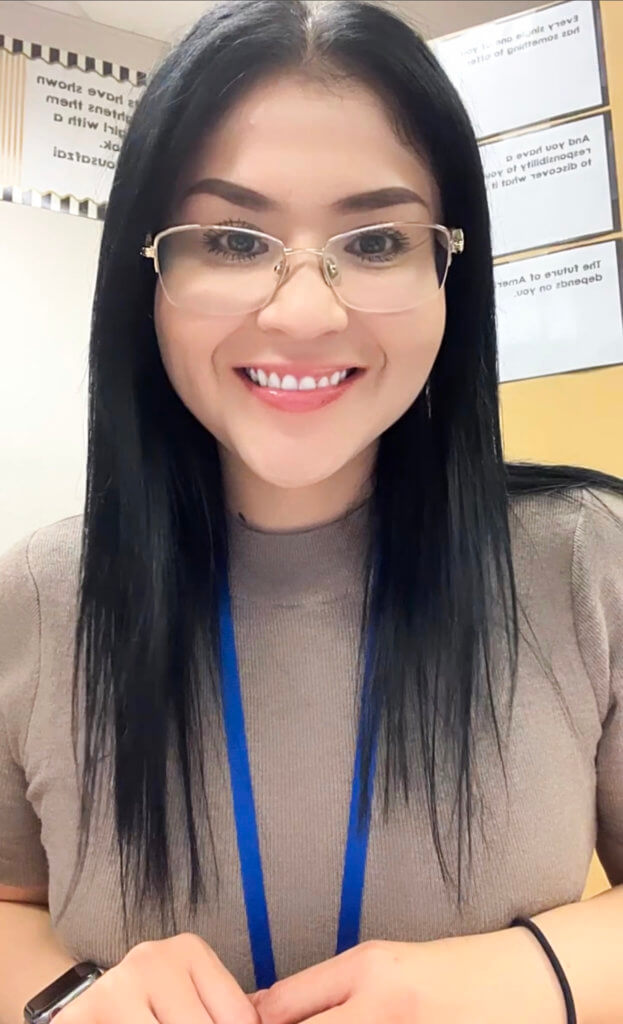 "I know what students go through while learning a new language," said Bustos, who came to the U.S. at age 6 from Mexico. "As an English learner, it was one of the toughest experiences I went through in my educational journey. Because of this, I want to inspire students to feel confident and not worry about being 'different' if they speak another language."
Enriquez Maldonado shared that as a child, she not only lost her home language, but she also lost her cultural identity.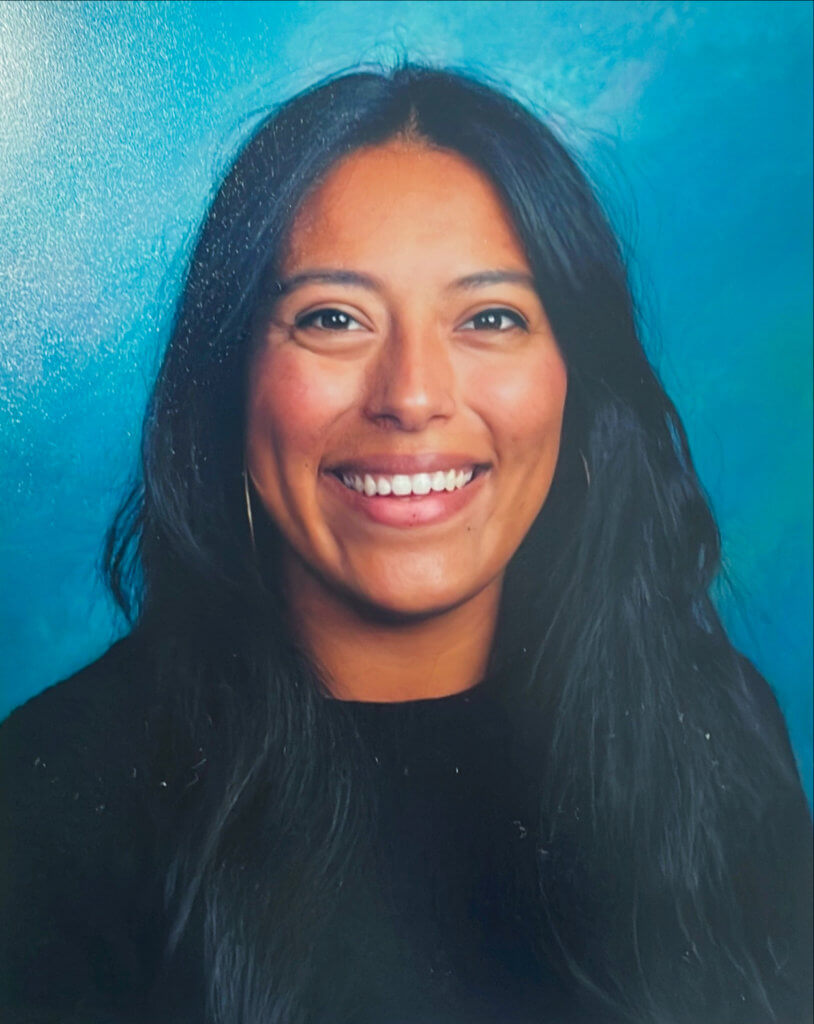 "I consistently felt devalued and dehumanized in school because I did not speak English," Enriquez Maldonado said. "As a teacher, I hope to cultivate a space that empowers my students, where they understand that they are brilliant beings by using their home language."
Fernando Rodríguez-Valls, professor of secondary education and coordinator of the bilingual authorization program, led a panel discussion on bilingual and biliteracy teaching during the College of Education's recent Education Week.
Hosted by SchoolsFirst Federal Credit Union Center for Careers in Teaching, panelists included Bustos '17 (B.A. history), a student teacher in high school history, and Enriquez Maldonado '22 (B.A. liberal arts), a teacher intern in a fifth-grade dual-immersion classroom.
The Need for Bilingual Teachers
In 2016, California voters passed Proposition 58, which ended English-only teaching and re-introduced instruction in English and a second language as an option.
"Proposition 58 was a clear message from the voters to dismantle the dark ages of monolingualism," Rodríguez-Valls said. "Right now, the state is supporting an asset-based education that recognizes, values and embraces the knowledge and languaging of linguistically minoritized students and families."
In school districts in Orange County and across the state, there is a need for teachers who can teach students whose primary language may not be English.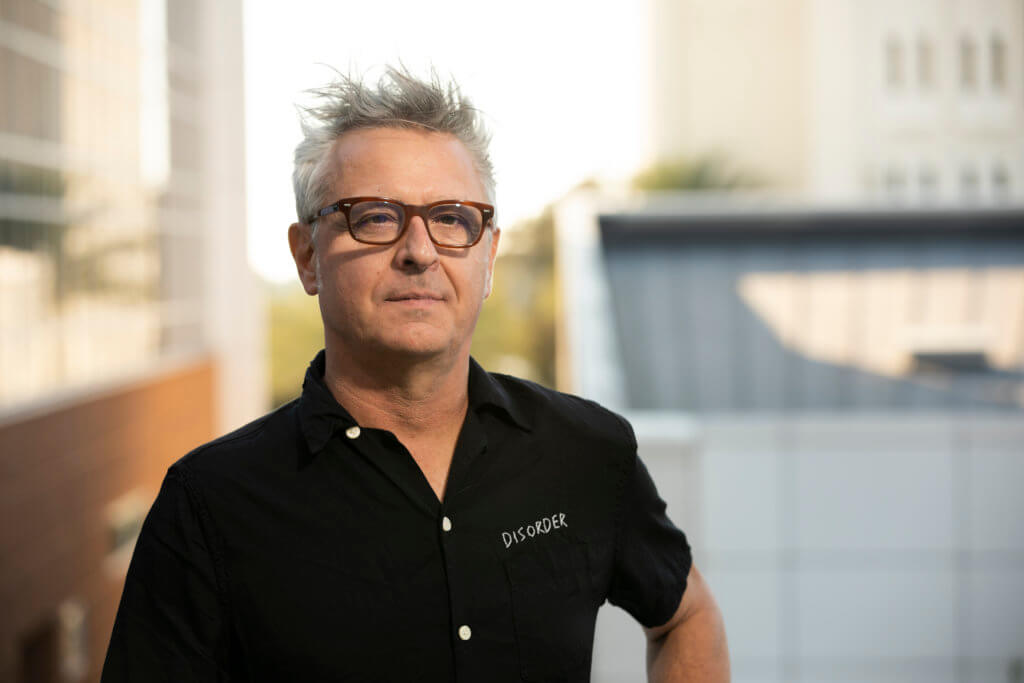 "The College of Education is leading this charge to prepare plurilingual teachers. The bilingual authorization program is among the top in the state in producing committed and critically conscientious educators. Our program has been used as a model and reference for other programs across the state," Rodríguez-Valls said.
"There is a need for bilingual and biliterate teachers who have the knowledge and the critical consciousness to design, implement and assess culturally and linguistically inclusive practices."
In the one-year program, all the courses are taught, and assignments are completed, 100% in the partner language. CSUF prepares teacher candidates to teach in Spanish, Vietnamese and Korean in transitional kindergarten through 12th grade. Next year, the college plans to expand the program to include Khmer, also known as Cambodian.
Rodríguez-Valls noted that studies have shown there are many benefits to developing bilingual or plurilingual students.
"The benefits include empowering students to express who they are in languages other than English, building a more inclusive, caring and democratic society, and embracing and dismantling monoglossic and white gaze ideologies," he said.
A team of faculty members provides individual support before, throughout and after the candidates complete the coursework in the rigorous program, Rodríguez-Valls said.
"Our commitment does not end when candidates finish the program," he said. "We create activities to amplify what is being learned in the required courses. We also support candidates in finding jobs in our partner school districts and statewide, and we are committed to the college's mission and vision for a just, equitable and inclusive plurilingual education."
Next Generation of Bilingual Educators
Enriquez Maldonado relayed that even though she can speak and read in Spanish, the program was challenging because she had difficulty with writing in the language.
"A plurilingual education can be a form of liberation for many communities," she said. "Our students need teachers who not only honor their language, but also empower them to elevate and amplify their full linguistic repertoire. Making the decision to pursue the bilingual authorization credential was my way of telling myself, and the world, that I am worthy, that my language is worthy."
Bustos agreed that while the program is demanding, she learned to use both of her languages within her writing and discussions — and reminded herself why she chose the teaching profession.
"During the program, I couldn't stop thinking about the new students who would come to this country with desires and dreams just like me when I first began school in the United States," she said.
"As teachers, we are the ones who transform society. We are the ones who create future doctors, future politicians, future scientists, so why not do it in a more inclusive way, where future generations feel proud of their home language — and don't feel less."