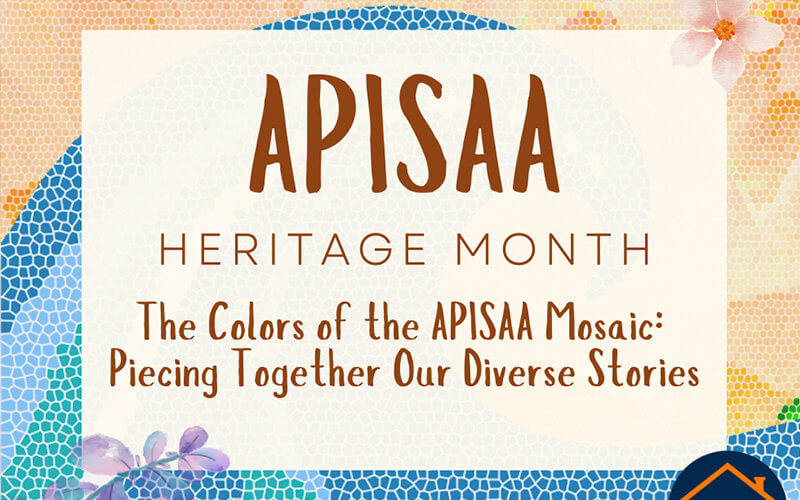 Cal State Fullerton will honor the rich cultures and historical contributions of the Asian Pacific Islander South Asian American community with a variety of programs and events starting April 4.
Cal State Fullerton spotlights APISAA Heritage Month every April, instead of the nationally observed month in May, to ensure the inclusion and active participation of the campus community. The term "APISAA" reflects the university's commitment to cultural diversity and accurately representing the student body.
The theme for this year's celebration is "The Colors of the APISAA Mosaic: Piecing Together Our Diverse Stories."
"APISAA Heritage Month reminds us that every individual in the APISAA community is a valuable and integral part of the whole, and that by coming together and embracing our differences, we can create a brighter and more vibrant future for all," said Hathiya Chea, coordinator of the Asian Pacific American Resource Center.
The events will focus on inclusivity, achieving academic excellence and sparking stimulating conversations on social justice issues.
The Office of Diversity, Inclusion and Equity Programs is hosting "Titan Table Talk: Empowering APISAA Communities" April 11 from 11:30a.m. to 1p.m. in College Park and on Zoom. During Titan Table Talk, panelists will speak on their professional experiences and cultural identities to promote racial equity on campus.
CSUF's student organizations Pilipinx American Student Association, Vietnamese Student Association, Association of Chinese Students, Indian Student Association and SEOUL.ful will present culture shows to showcase the beauty of their traditional dances.
Chea explained that amid increasing hate crimes targeting the APISAA community, APARC is supporting students by partnering with the Counseling and Psychological Services liaison to cultivate healing support groups.
"It's important to come to our programs, educate yourself, listen and speak up against xenophobic slurs and microaggressions against your peers," Chea said.
Cultural sensitivity and willingness to learn about the intersectional identities of Pacific Islanders, Southeast and South Asian communities are needed to be an active ally of the APISAA community, Chea said.
"The month represents our coming together in solidarity, and our resilience in the face of adversity throughout history and current growing hate crimes," Chea said. "It's also a month to honor our civil rights leaders and activists who fought and paved the way for us to continue to raise awareness of the ongoing challenges and issues today."