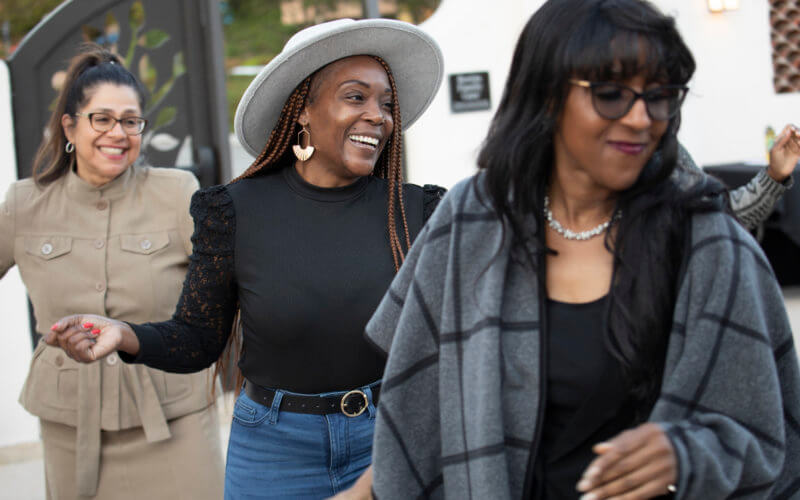 When public health major Daniel Basilious was matched with faculty mentor Mojgan "Mo" Sami for the Ujimaa Mentoring Program for Black students, he knew she would be a keystone pillar in his development as a student — and a person.
"Dr. Sami has blessed me with the knowledge she obtained through her successful career and life," Basilious said. "She gives me a model to look up to and a goal to aspire toward."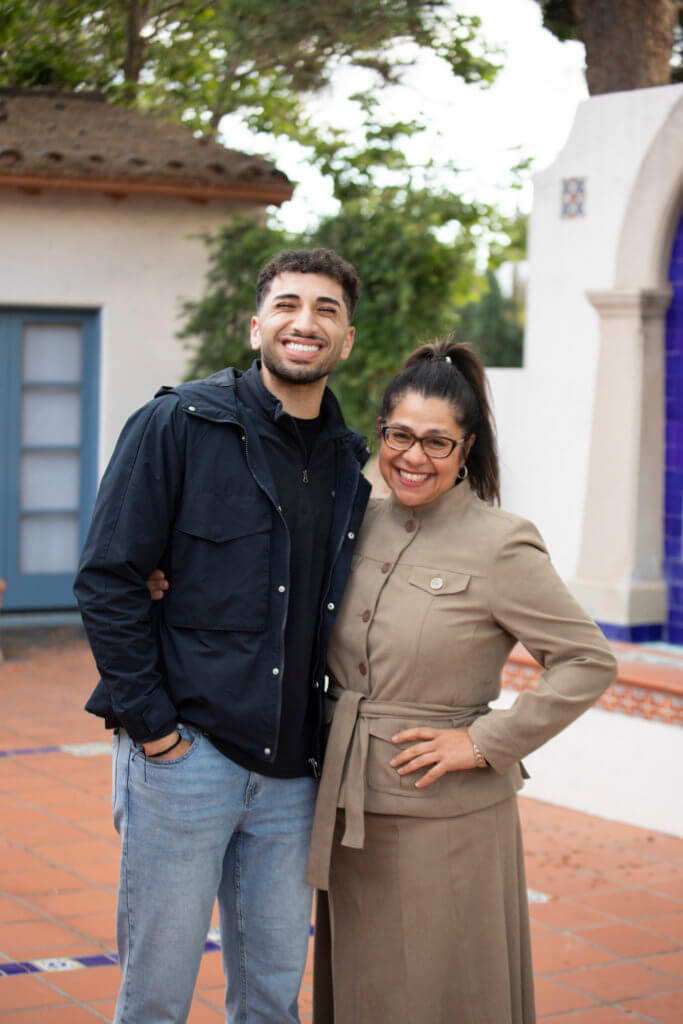 Sami, assistant professor of public health, was equally charged to be part of Cal State Fullerton's new program.
"When students understand that they can share their burdens, ask for help and know that the community has their back, they thrive," she said.
The Ujimaa Mentoring Program was launched this spring by Benikia Kressler, associate professor of special education. The goal is to create a collaborative program to provide intergenerational mentoring for Black and African American students who make up 2.2% of the university's student population.
The program is funded by a $149,950 grant from CSUF's Scott-Jewett Fund for Student Success and Innovation. The university received a historic $40 million gift from MacKenzie Scott and Dan Jewett to fund projects that focus on student success and innovation through the lens of social justice.
"Mentoring is important for all students, but is particularly transformative and imperative for marginalized students," Kressler said.
The program is open to undergraduate and graduate students across majors who are paired with faculty, staff or alumni mentors. Students and mentors are now being recruited for next academic year.
Ujimaa, phonetically pronounced "U–gee–ma," comes from Kwanzaa principles and means collective work and responsibility, Kressler said.
"This name fits the purpose of the group: To build community and belonging within the Black community at CSUF. This is collective work and the responsibility of all."
Kressler came up with the idea for the program as a member of the Black Faculty and Staff Association. Members wanted to build a community to empower Black students to help them persist in their education, experience transformative learning and gain confidence in their futures.
The program is supported by other campus groups, including the Institute of Black Intellectual Innovation, African American Resource Center and Alumni Engagement.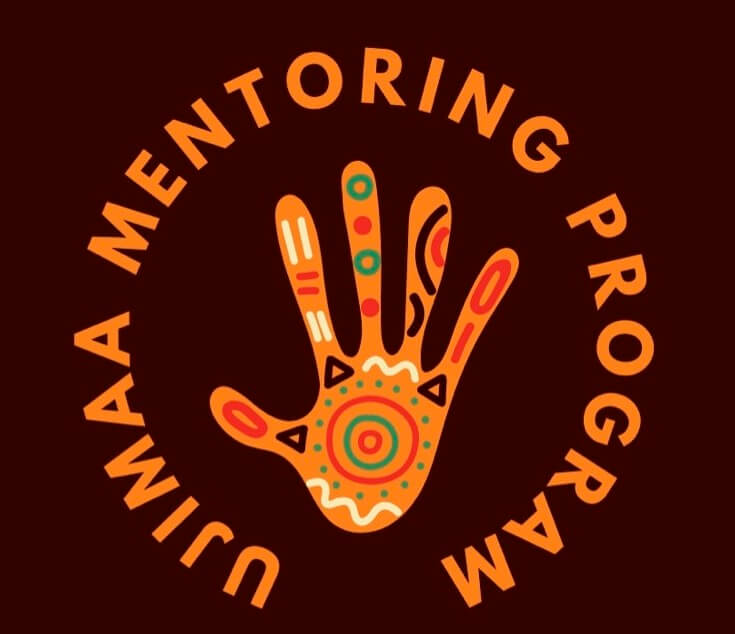 "Black students have stated many times that they feel isolated because there aren't many other Black people on campus. They feel invisible or hypervisible," Kressler said. "My hope is for students to know that they are a part of a community that celebrates who they are."
For Basilious, whose parents are originally from northeast Africa, the mentoring program has been a way to connect with others who share a common background.
"Being supported by this program has been so helpful as I pursue my education," said Basilious, who meets with Sami biweekly for mentorship sessions.
"I hope to gain a broader lens on the world and expand my understanding of diversity and inclusion. The friendships and connections I have developed are priceless."
Basilious is a peer mentor in the university's Male Success Initiative-Fullerton and a supplemental instruction leader for a biostatics course. Aspiring to become a physician's assistant, he currently works at a Pomona hospital as an emergency department scribe and a volunteer in the pediatrics department.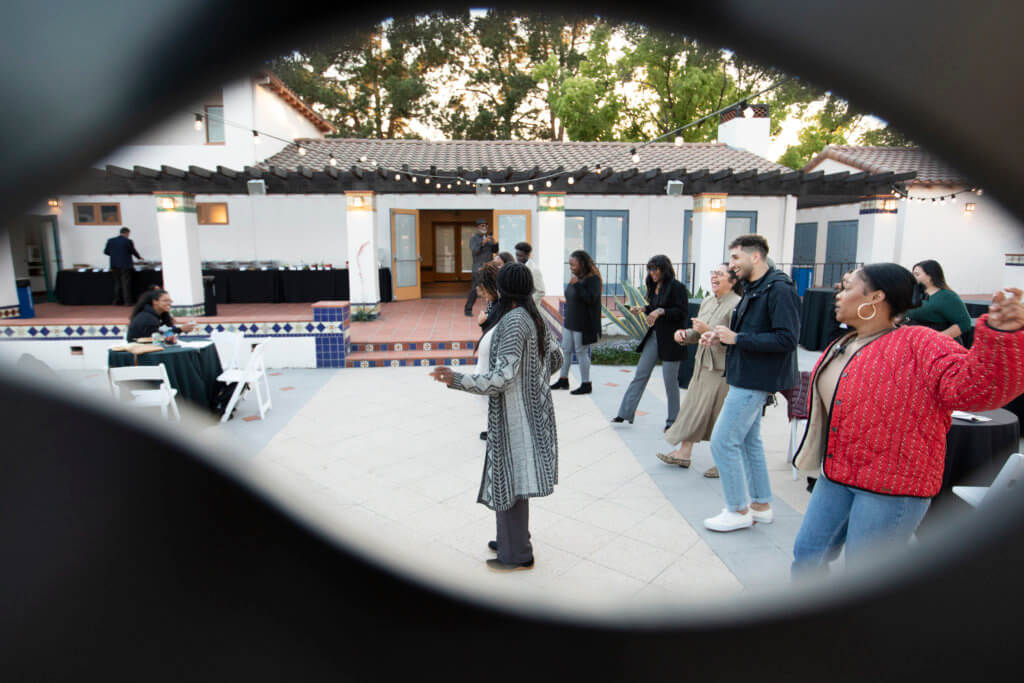 Sami added that the program fosters a level of faculty and student mentorship that directly contributes to student success.
"It provides a sacred space for my mentee and I to have great conversations and learn from each other. We need programs that foster collective healing and community building on campus," she said.
Kressler, who grew up with a single mother in the projects in Atlanta, Georgia, shared that she knows firsthand the power of mentorship as a first-generation college graduate. As a doctoral student, she helped develop a peer mentoring program for high school students with college aspirations.
"It can be very intimidating when no one in your family has ever been to college, and when you are there, there's no one that looks like you," Kressler said. "You need community and a sense of belonging, otherwise you will leave."