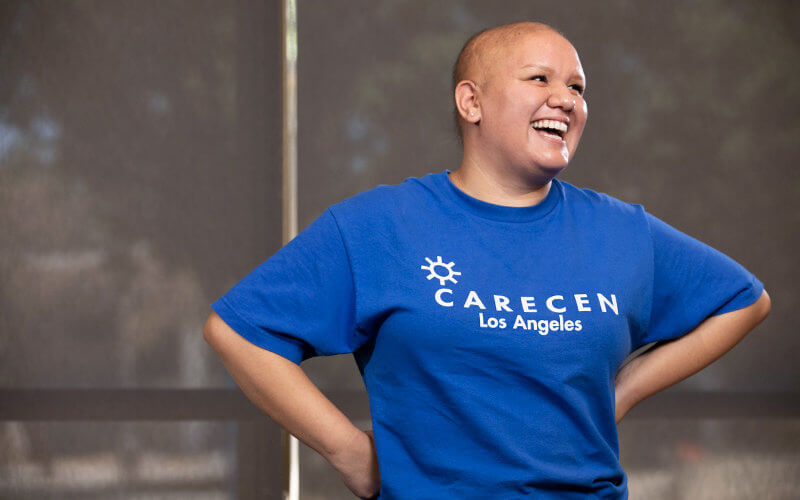 When Andrea Ramirez Rivera was in high school, she helped her mom become a United States citizen.
"I remember her studying for the test in our kitchen. Seeing her go through that process opened my eyes to the emotional stress and barriers that exist for people applying for citizenship," said the Cal State Fullerton counseling graduate student.
On a mission to help others like her mom, Ramirez Rivera '22 (B.S. human services) is pursuing an emphasis in Ánimo: Latinx Counseling, which trains mental health professionals to work with Latinx and Spanish-speaking clients.
She is also studying to become an accredited representative recognized by the Department of Justice, a title which permits her to offer legal services to clients navigating complex immigration processes.
"In counseling, you are given the opportunity to become a voice and listening ear for those who are often ignored, overlooked and have felt unheard or invalidated by society," she said.
Becoming a Culturally Competent Counselor
As a counselor in training, one of the challenges Ramirez Rivera found through her work was communicating clinical terms with Spanish-speaking clients.
"When you translate medical or academic terms from English to Spanish, it can be very difficult, especially if you're working with clients from lower income communities who don't understand the clinical terms when they are directly translated," explained Ramirez Rivera.
The Ánimo: Latinx Counseling Emphasis trains bilingual and bicultural counselors to serve the Latinx community, and there are fewer than 10 master's, doctoral, public and private programs in the country that provide bilingual or bicultural counselor training.
According to the American Psychological Association, only 5.5% of psychologists can provide services in Spanish, meaning that there is a shortage of mental health professionals available for Latinx and Spanish-speaking clients seeking support.
Launched in 2018 and led by Olga Mejía, associate professor of counseling, the program was named by Excelencia in Education as one of 10 Programs to Watch in 2022 for its dedication to eliminating barriers to mental health support for underserved communities.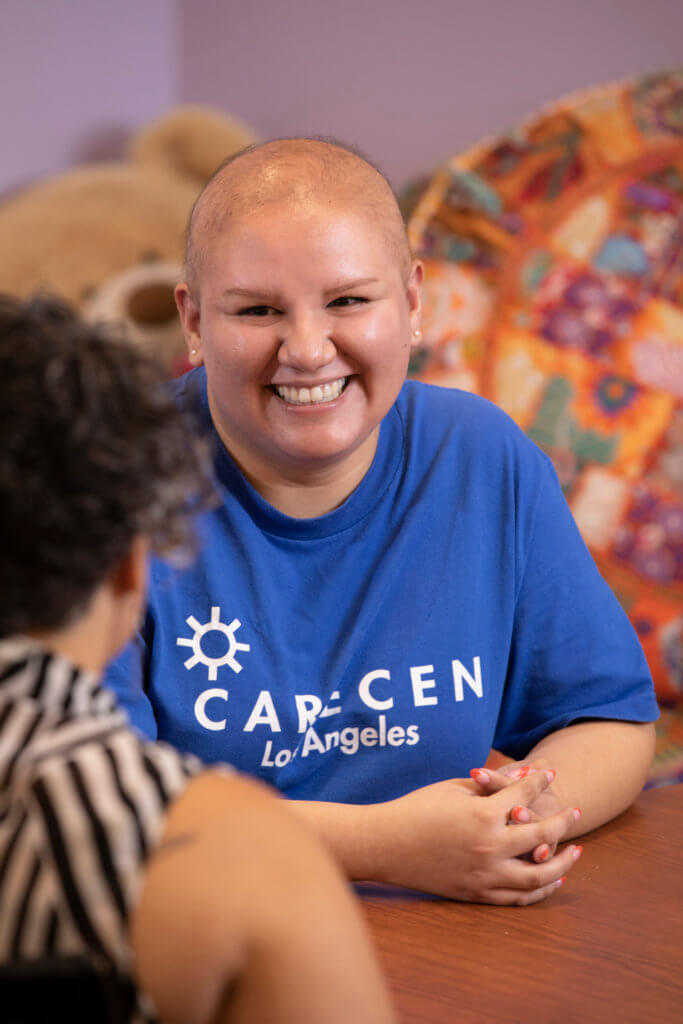 "I want to know how to best explain things to Spanish-speaking clients, so that they know what they're signing up for and they have complete freedom and understanding to make the best decisions for themselves and their care," she added.
As an undergraduate student in CSUF's human services program, Ramirez Rivera also had the opportunity to intern as a legal advocate with Laura's House, a nonprofit agency that provides residential shelter services, transitional housing, counseling, workshops and legal services to survivors of domestic violence.
"My professors emphasized the importance of networking, offering me numerous chances to connect with professionals and expand my network. Thanks to their unwavering support, I embarked on a remarkable journey as a legal advocate, assisting victims of domestic violence in filing restraining orders and preparing for court proceedings," said Ramirez Rivera.
Her experience with the organization reaffirmed her passion for serving others, and it helped her decide that she wanted to pursue a master's degree in counseling and a career as a licensed marriage and family therapist.
"Andrea is an inquisitive critical thinker," said James Ruby, chair and professor of human services. "She has a passion for helping others, and she is always striving to improve her cadre of skills so that she might be the most effective in her work."
Supporting Undocumented Students
In addition to her classroom training, Ramirez Rivera works with the Central American Resource Center to provide undocumented students in CSUF's Titan Dreamers Resource Center with academic, emotional and legal support.
As a legal fellow, Ramirez Rivera offers weekly immigration updates to the center staff and leads the development of workshops focused on various immigration topics such as advance parole and DACA.
The hands-on experience with the Titan Dreamers Resource Center is providing her with valuable insight into what it means to be a mental health professional.
"If I'm not taking the time to go out there and help people and be in the community, I'm never going to learn about their experiences, and I won't truly be able to understand what they need," she said.
This year, she is expanding her leadership horizons by representing the College of Health and Human Development on Associated Students Inc.'s Board of Directors.
"CSUF has provided me with a plethora of leadership opportunities that have truly shaped my personal and professional growth," said Ramirez Rivera.