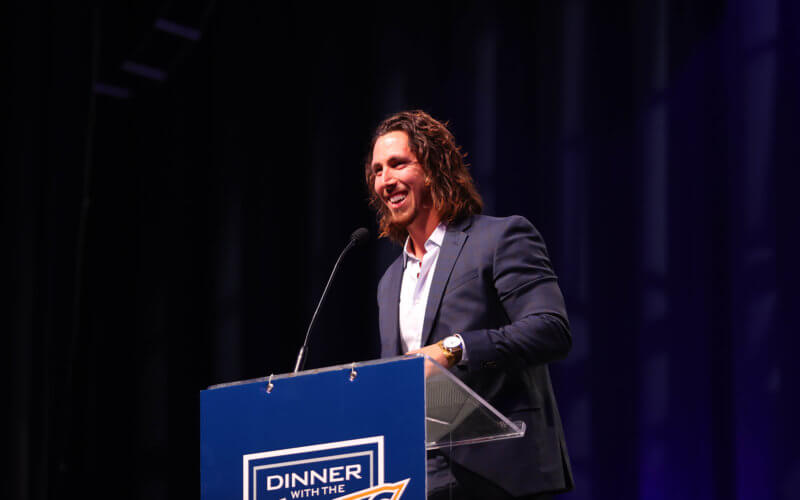 Former Cal State Fullerton player turned Major League Baseball pitcher Michael Lorenzen was selected as an American League pitcher for the 2023 All-Star Game for the first time in his career. The annual tradition honors some of the top athletes across every major league team.
Lorenzen made his MLB debut in 2015 and spent most of his career with the Cincinnati Reds before signing with the Angels in 2021. He joined the Detroit Tigers this year and has recorded a 4.28 ERA with 62 strikeouts across 14 starts so far this season.
Growing up in Anaheim, Lorenzen knew he wanted to play Titan baseball. When he joined the team in 2011, it didn't take long for him to gain recognition as the 2011 Big West Conference Freshman of the Year.
It's been about a decade since Lorenzen played baseball in a Titan uniform, but that doesn't mean he's lost connection to the program that helped launch his career. The Titan pitcher gave back to Cal State Fullerton's baseball program at the annual Dinner With the Titans event earlier this year.
Before delivering the keynote speech, he donated $20,000 to the program, telling the crowd of current players, coaches, friends, family and alumni, "I want to see this organization succeed more than anything."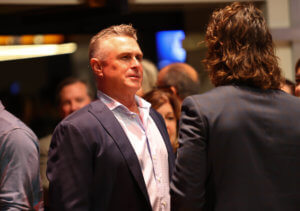 Lorenzen is not the first Titan to be selected to a MLB All-Star roster. Former Cal State Fullerton players who have also received All-Star honors include Aaron Rowand, Chad Cordero, Kurt Suzuki and current Angels manager Phil Nevin.
Lorenzen will travel to Seattle during the All-Star break to take the field at T-Mobile Park on July 11 for the 5 p.m. Midsummer Classic.
Alongside Lorenzen, the American League team includes current MLB home run leader Shohei Ohtani from the Los Angeles Angels and returning All-Star Corey Seager from the Texas Rangers. They will take the field against the National League team, which includes such accomplished players as Freddie Freeman of the Los Angeles Dodgers and Nolan Arenado from the St. Louis Cardinals.