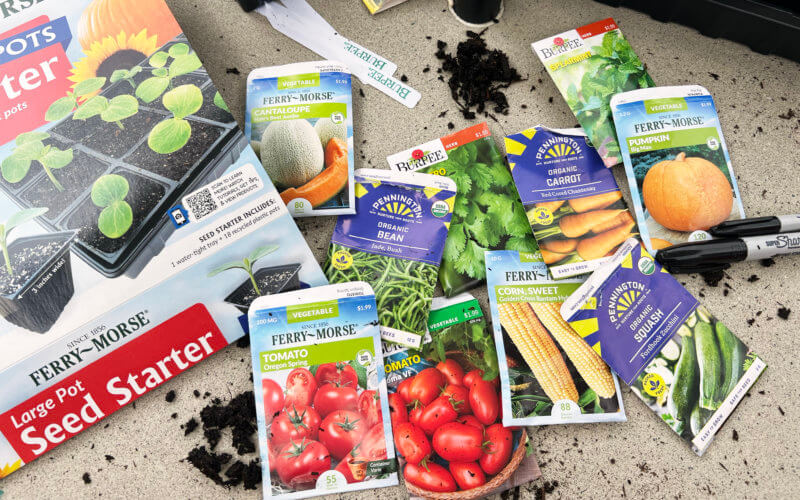 When Cal State Fullerton public health student Karisa Andert first visited Skyview School, she was an intern in the elementary school's food pantry.
Interacting with students and stocking the shelves with healthy food for the kids to take home, Andert's passion for nutrition, sustainability and community-based health began to grow.
"​​Skyview School is a K-8 system that serves children who are experiencing home insecurity," explained Laura Chandler, associate professor of public health and Andert's mentor. "Karisa was understanding of the children's needs and was passionate about working with them. During her internship, she started talking to administrators about how they could improve the children's nutritional habits."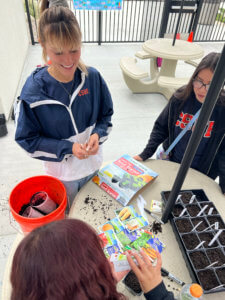 Inspired by her experience in the field, Andert joined Cal State Fullerton's Leveraging Nutritional Knowledge Program (LINK), where she conducted research on the nutritional health and well-being of at-risk youth in Orange County and developed a plan that addresses food insecurity at Skyview.
Funded by a grant from the USDA National Institute for Food and Agriculture, the program teaches students about nutrition and chronic disease prevention in Latinx communities while preparing them for careers in public health, health science and kinesiology.
LINK scholars conduct research alongside a faculty mentor, gain field experience, find solutions to public health issues and intern with such organizations as the Orange County Health Agency and Kaiser Permanente, said Lilia Espinoza, associate professor of public health and the program's co-investigator.
Nutrition and Physical Activity Habits Among Orange County Youth
Under the guidance of Chandler, Andert and Yerenni Tenorio '23 (B.S. public health) researched physical activity and nutritional habits among children who experience home insecurity.
Previous studies found that less than 30% of students aged 6-17 meet the national recommendation of 60 minutes of physical activity per day. This can lead to childhood obesity and the development of mental illnesses, explained Tenorio. When she expanded her research into physical activity habits, specifically among home insecure youth, Tenorio found a gap in existing literature.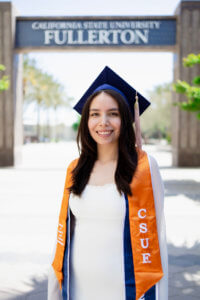 "When you have a child who doesn't have a stable home, that risk of childhood obesity becomes significantly higher," she explained.
Her research found that many students were inactive because they didn't have an outdoor space or a safe area to play when they were at home. Those habits were replicated at school, where Tenorio saw that many kids continued to sit on the sidelines during recess.
Interviewing teachers and surveying the kids, the aspiring public health researcher designed and implemented a physical activity plan for K-8 grade Skyview students. Engaging them with games and obstacle courses, Tenorio said she could see the difference as students went from being apprehensive of the physical activities to happily participating in them.
"They were very enthusiastic about wanting to be active," Tenorio said. "We helped provide guidelines for how they can continue that activity engagement with their friends and school community."
While Tenorio worked with the kids on the playground, Andert turned her focus to how the kids fuel their bodies, finding that children from low-income families are at a higher risk of developing obesity.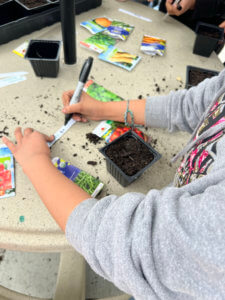 With interactive, hands-on planting activities about nutrition and sustainable farming, Andert introduced the students to garden concepts in the elementary school curriculum, cultivating positive attitudes toward fruit and vegetable consumption.
"We created this culture of gardening at the school that was not there before," said Andert. "The kids were so excited. Even now, when I go to the school, they're still telling me about the plants that they potted and grew."
Inspired by her work with the LINK program, Andert said she will keep working with the district and the school's garden planning committee next year to build a large campus garden at Skyview.
Making an Impact in the Community
As aspiring researchers interested in community health and well-being, Andert and Tenorio said one of the unique aspects of this program is that it provides students the opportunity to apply their research in the communities they want to serve.
"It's like planting seeds. In the classroom, they learned about childhood obesity and the factors that contribute to it, but when they visit the school, interact with the kids and see everything firsthand, they start to blossom as researchers," said Chandler.
Throughout their studies, both students gained valuable research experience in the field, identifying gaps in existing literature, interviewing subjects, conducting surveys and adapting plans that yielded positive results.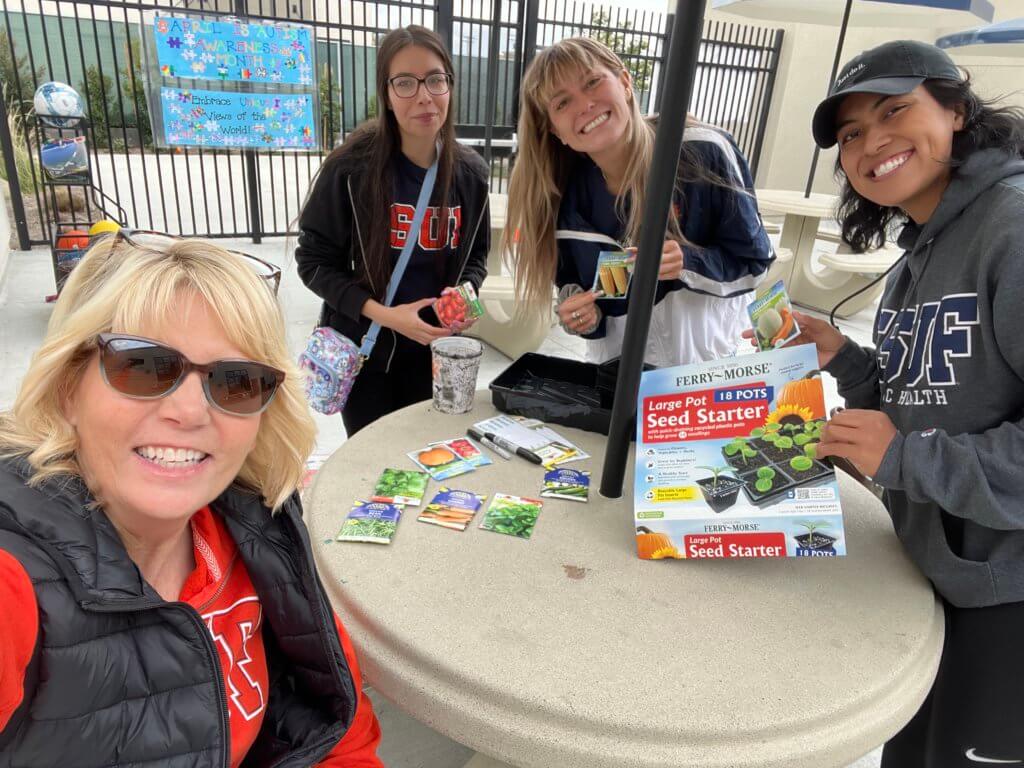 "They have to talk to administrators and present their research to convince others that this is a necessary change," said Chandler. "There are a lot of hoops you have to jump through, and we need young, passionate, inspired people to carry that change forward like they have and continue to do this amazing work that is needed in our field and communities."