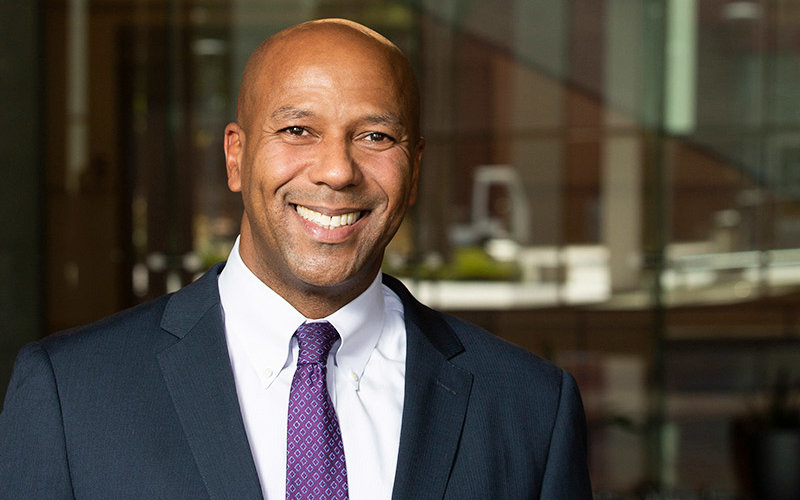 Arnold Holland was recently appointed Dean of Cal State Fullerton's College of the Arts, effective April 3. Holland had served as interim dean of the college for the past two years. Prior to that, he served as associate dean for the college.
With an Ed.D. in higher education leadership from Cal State Fullerton, Holland has served as an active member on several university committees including the Academic Senate, departmental personnel committee and WASC (Western Association of Schools and College). He has held memberships and leadership positions in professional art associations such as the American Institute of Graphic Arts, Organization of Black Designers and the National Council of Arts Administrators.
With the appointment, Holland commented, "I am committed to connecting the campus with the surrounding communities through partnerships that enhance student learning, address local needs and encourage students to be active citizens."
He added, "The College of the Arts is an essential part of our campus's cultural fabric and the surrounding community. We provide transformational experiences for our students, the community and beyond. It is truly an honor to be able to lead this college into the future."
Currently, the College of the Arts serves more than 2,600 students including majors in dance, visual arts, theatre, musical theatre, and music.
Read more about Holland and his new role at CSUF News.