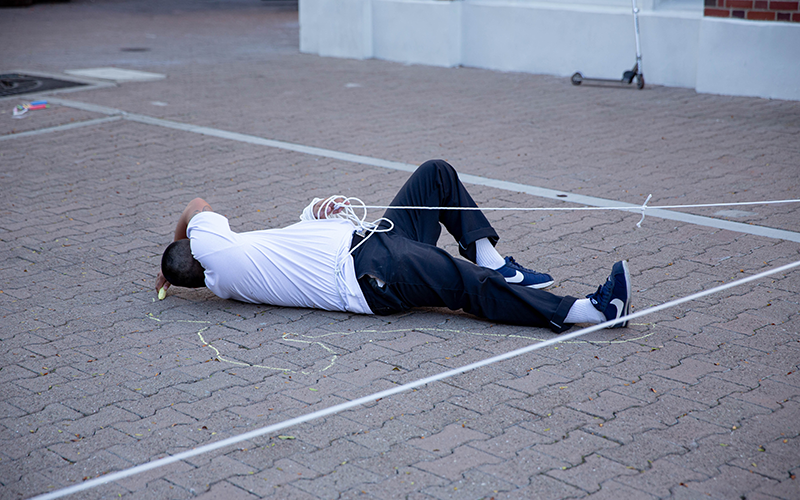 Two CSUF College of the Arts alumni – out of 779 applicants – were recently awarded prestigious 2023 California Arts Council (CAC) Individual Artist Fellowships which celebrate the excellence of California artists. Artists were selected by peer review panels comprised of artists, arts administrators, arts educators and arts funders assembled from the participating counties in the region.
Fellowship grants support individual artistic practice through unrestricted funding and support a broad spectrum of artists in a variety of disciplines working across the state of California.
Awards have been made in the following categories:
Emerging Artist Fellows – $5,000
Established Artist Fellows – $10,000
Legacy Artist Fellows – $50,000
William Camargo (Established, Orange County) – William Camargo is a photo-based artist in Anaheim whose work centers on Latinx/Chicanx histories and his response to them in his photographic work. Camargo's interventions serve as documentation of these hidden and erased histories. His work also examines the struggles of labor, gentrification and police violence in Southern California. In 2020, the CSUF Begovich Gallery, in partnership with CSUF Grand Central Art Center (GCAC) and MUZEO Museum & Cultural Center, presented Camargo's "Origins & Displacements, Vols. 1 & 2."
Sant Khalsa (Legacy, San Bernardino) – Sant Khalsa is an artist and activist whose work delves into critical and complex environmental issues. Khalsa received her M.F.A. from CSUF in 1990. She lives and works in Joshua Tree.
Additionally, we congratulate three recipients with ties to the College of the Arts:
Brothers Einar and James de la Torre (Legacy, San Diego) are Mexican-American artists who live and work on both sides of the border. Their work was exhibited at Cal State Fullerton in 2005.
Sara Guerrero (Established, Orange County) is a versatile theatre artist and educator who has been actively creating theatre-making opportunities for and with the Orange County community and beyond for 25+ years. Guerrero is a faculty lecturer in the Department of Theatre and Dance. In 2021, she directed students in a CSUF production of "The Wolves" and will direct the Obie Award-winning "Marisol" on campus spring 2024.