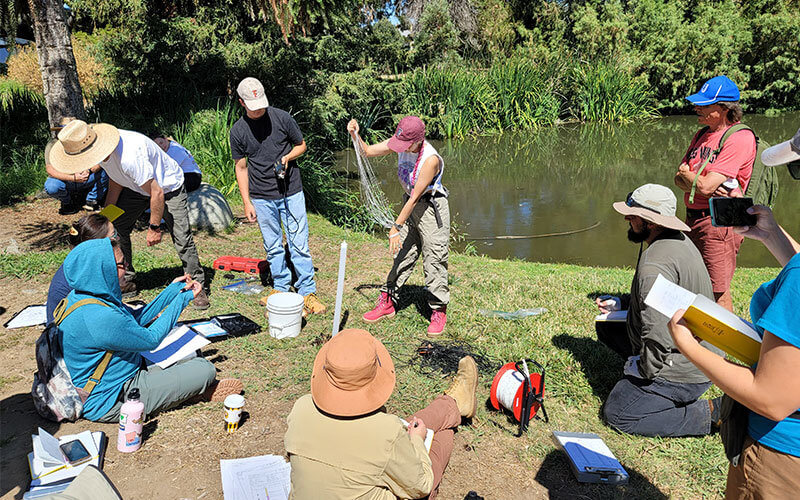 Fullerton Arboretum, a 26-acre botanical garden located on the Cal State Fullerton (CSUF) campus has a goal of supporting the academic mission of CSUF with a world-class living and historical collection. It is just one of just three arboreta in the state of California and one of 28 arboreta in the world to achieve ArbNet's Level IV Accreditation.
Not only is the Arboretum a relaxing space for the public to enjoy wildlife, it's also an educational resource for CSUF faculty and staff. The garden has been utilized for hosting classes and field trips, completing internships, performing volunteer work, conducting research, and more.
CSUF Extension and International Programs (EIP) interviewed 12 CSUF faculty and staff members to hear their stories about how they've provided education through Fullerton Arboretum.
In EIP's interview, you'll hear unique stories from various colleges and departments across campus, including Arts, Business and Economics, Education, Engineering and Computer Science, Health and Human Development, Humanities and Social Sciences, Natural Sciences and Mathematics, and University Advancement.
Watch the interview video at https://www.youtube.com/watch?v=MNmbnEXLNmM
Fullerton Arboretum is a fully integrated part of CSUF Extension and International Programs. Learn more about EIP at https://extension.fullerton.edu/.