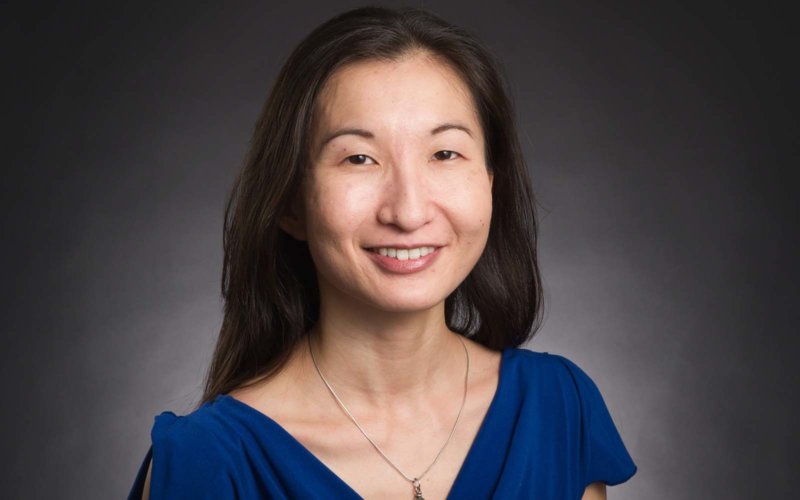 Yuko Okado, associate professor of psychology has received a $979,212 NSF CAREER Award for her project, "Improving Persistence of Underserved Students in Psychological Science Using an AI-Based, Personalized Career Exploration Platform."
This five-year project, which runs from September 2023 through August 2028, addresses two pressing problems in the Science, Technology, Engineering, and Mathematics (STEM) workforce: its limited diversity and shortage of qualified workers in many fields. This project models psychological and behavioral processes that predict STEM persistence, using both quantitative and qualitative data, with a particular focus on the experiences of underserved students. The project also examines how artificial intelligence (AI) can be harnessed to improve students' persistence in STEM via an online intervention that provides personalized career exploration.
This online intervention ("Psychology Pathways") features conversational virtual agent-mentors, video-recorded by a diverse set of real-life STEM professionals with backgrounds in psychology, that students can interview to learn about different potential career paths. This intervention will also suggest additional resources for career exploration based on students' interactions with virtual mentors and facilitate real-life connections between mentors and interested students. As part of this work, Okado will be collaborating with the learning sciences group at the University of Southern California Institute for Creative Technologies, led by Benjamin Nye, director of learning sciences, and Chief Technology Officer William Swartout.
The project is one of the first prospective, mixed-methods studies on STEM persistence and the first such study to have a follow-up period of four years. Extensive data will be collected from over 1,000 CSUF psychology majors, including their feedback regarding their experiences in career exploration, needs for career-oriented resources, and user experience with the Pathways intervention platform.
Throughout this project, Okado anticipates involving approximately 31 student research assistants at CSUF and integrating some of her research into Psychology 300 (Intermediate Research Methods and Statistics) classes so that students can gain hands-on exposure to interdisciplinary research involving AI-based web platforms.
"This project will help continue to put CSUF – and psychology as a discipline – on the map as essential sources of scientific knowledge and diverse entrants to the STEM workforce. Studying psychology students at CSUF presents a unique opportunity to generate critical knowledge on long-term STEM persistence and the impact of a customized AI-based intervention because of the size and diversity of our hard-working, thoughtful, and capable student population," Okado explains. She added that psychology is also the largest STEM discipline and provides training in critical skills in high demand in many STEM sectors, including research methods, data analysis, and "21st-century skills."
As part of a broader outreach, the Pathways intervention platform will be later disseminated as an open-source project that can be customized and implemented at other educational institutions. Thus, this project establishes a process of research and development that can be applied to other sites and STEM disciplines to increase entry into and diversity of the STEM workforce.
"I view this grant as an important affirmation that our students – their experiences, aspirations, and trajectories – matter and are important to science and the nation," Okado stated. "I would have never dreamed of even applying for this grant, which I thought was completely out of reach, if it weren't for the inspiration and motivation from my students and the support and encouragement from many vital movers and shakers – including collaborators, my own mentors, colleagues at CSUF, family and friends, and this project's research advisory board (which includes Barbara Gonzalez, CSUF's first ever CAREER awardee). I've also appreciated the support and guidance from many of CSUF's past CAREER awardees and the grants team. As with most research projects, this is truly a community effort."
Okado is a clinical psychologist researching ways to promote career development and well-being among college students. She is especially interested in understanding and meeting the needs for career guidance and mentoring among students from underserved and/or under-represented backgrounds. She currently serves as co-principal investigator on a STEM outreach research project entitled "CareerFair.ai: Increasing Connections to Fast-Growing STEM Careers," supported by the Department of Defense's National Defense Education Program, where she is examining how artificial intelligence (AI)-based conversational virtual agents could help improve access to high-quality mentoring. She completed her Ph.D. in clinical psychology at Pennsylvania State University, a pre-doctoral internship at Kaiser Permanente, San Diego, and a post-doctoral fellowship at St. Jude Children's Research Hospital.
The Faculty Early Career Development (CAREER) Program is offered by the National Science Foundation to support early-career faculty who have the potential to act as academic role models in research and education and lead progress in their departments or organizations. Early-career faculty should focus on activities that establish a solid foundation for a lifetime of leadership in integrating education and research. The NSF welcomes CAREER proposals from early-career faculty at all CAREER-eligible organizations and particularly encourages women, members of underrepresented minority groups, and persons with disabilities to apply.
CSUF CAREER Award Recipients
CSUF faculty members who have received the National Science Foundation CAREER award are:
2002 — Barbara L. Gonzalez, professor of chemistry and biochemistry
2012 — Kiran George, professor of computer engineering
2013 — Joshua Smith, professor of physics, and Dan Black Director of Gravitational-Wave Physics and Astronomy
2017 — Geoffrey Lovelace, associate professor of physics
2018 — Nina Robson, associate professor of mechanical engineering
2021 — Michael Groves, assistant professor of chemistry and biochemistry