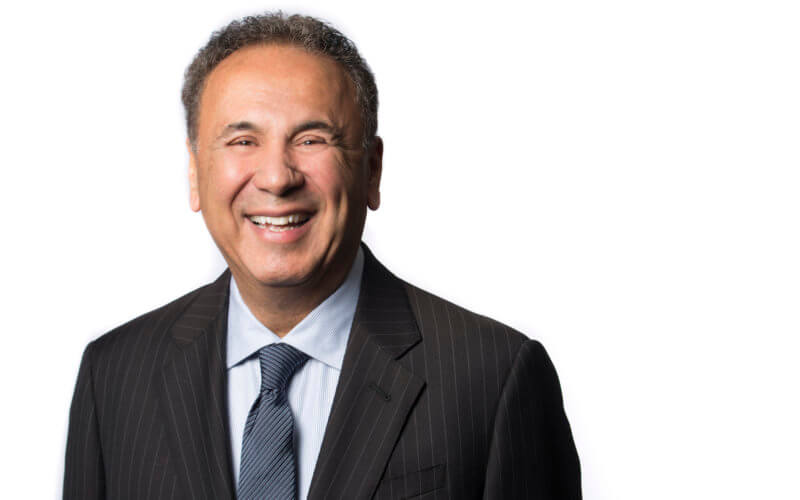 Dr. Ali Izadian, associate vice president for capital programs and facilities management responsible for stewarding Cal State Fullerton's 235-acre campus and nearly 5 million square feet of facilities, died of a heart attack April 24. He is remembered for his visionary leadership of several major campus projects and his effectiveness in guiding a team of more than 200 employees.
At the time of his death, Izadian was overseeing a campus physical master plan developed in 2020 — the first for the university in more than 15 years — working closely with members of the President's Cabinet, senior leadership team, Academic Senate and students to support the university's strategic goals.
Vice President for Administration and Finance Ron Coley and President Fram Virjee spoke about Izadian's legacy at an all-division meeting Monday morning. "I don't know anyone I have grown fonder of or closer to in such a short amount of time," Coley, appointed in 2021, said. "I feel blessed to have known him."
Virjee recalled Izadian's impact on those who knew him. "He was such an amazing guy. He brought love, laughter, care and creativity to everyone he met."
Izadian, who joined Cal State Fullerton in 2016, held a wide range of responsibilities, including financial planning; policy development; resource and capital program management; planning, design and construction; operation and maintenance; utilities; sustainability; recycling; environmental health and safety; and human resources management.
Under his leadership, facilities team members recently garnered the university's 2022 Teamwork and Collaboration Award for their tireless efforts to ensure a safe campus environment during the COVID-19 pandemic.
Izadian came to Cal State Fullerton with more than 25 years of experience working in public municipalities and higher education. Among those institutions were three CSU campuses (Sacramento State University, Cal State Northridge and Cal State LA), Loyola Marymount University, Long Beach City College, Santa Barbara Unified School District and the Tucson Unified School District in Arizona.
He earned a Ph.D. in political science from Claremont Graduate University as well as a B.S. in civil engineering and an M.P.A. from the University of Colorado.