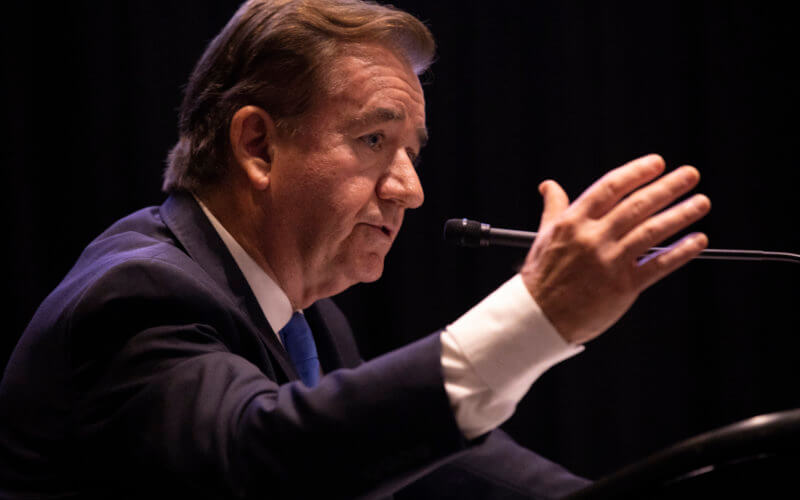 Public policy experts at the Royce International Symposium explained how the United States must address public policy challenges on defense, energy and democracy to successfully navigate present and future affairs with China and Russia.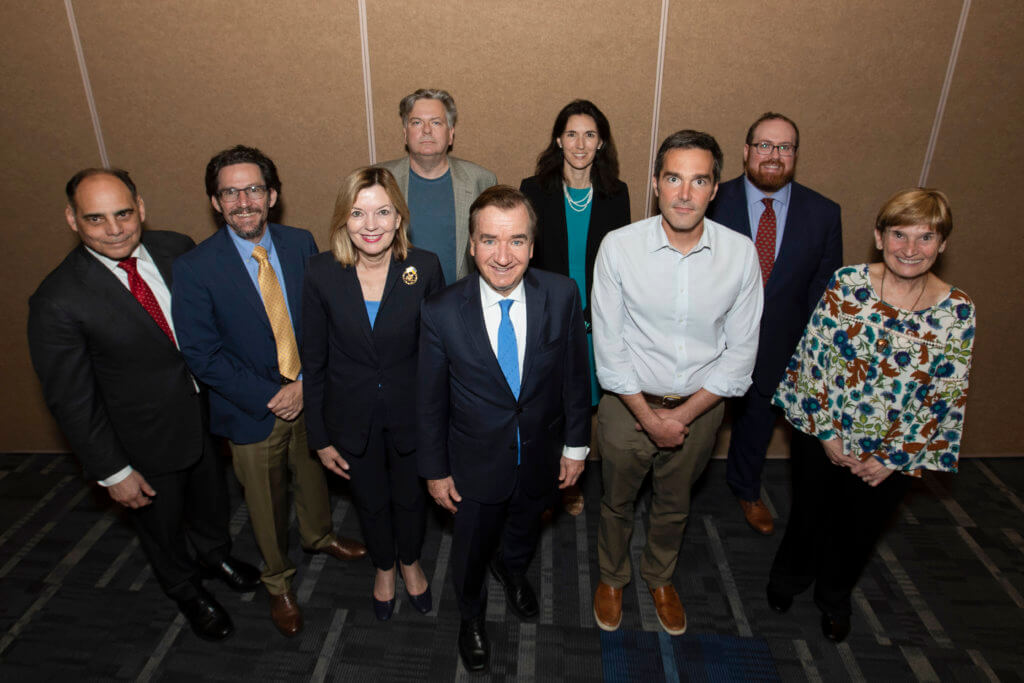 Speakers from Cal State Fullerton, UC Irvine, UC Riverside, and Washington, D.C.-based research organizations The Heritage Foundation and Cato Institute provided context and possible outcomes for international approaches to Russia's invasion of Ukraine and China's ongoing nuclear expansion. The April 5 event took place at Cal State Fullerton's Titan Student Union Pavilion.
Much of the symposium focused on the significance of Russia invading Ukraine. David Traven — a CSUF assistant professor of political science who researches international law, armed conflict and U.S. foreign policy — said while it's encouraging to see the international community condemning Russia's war atrocities in Ukraine, a deeper question remains on what the U.S. could and should do to respond.
"I would like to see the administration publicly commit to saying our goal is to ensure that Russia is defeated," Traven said. "My concern is that if there's no accountability, (Russian President Vladimir Putin) will do it again. What the U.S. needs to do is publicly commit to saying, militarily, that Russia needs to be defeated. That just has to happen. There will be no accountability at all for these war crimes if they just are able to get away."
Russia set its sights on Ukraine long before Putin came to power and before North Atlantic Treaty Organization (NATO) expansion was possible, said Paul D'Anieri, a professor of political science and public policy at UC Riverside. D'Anieri said Ukraine has been the focal point of Russia's "imperial narrative" for the past 1,200 years.
"Ukraine was important to Russia's claims to legitimacy," D'Anieri said. "It was also important to their claims to a broader territory. That has really persisted up until 2022."
Alexei Shevchenko, a CSUF professor of political science, researches American foreign policy and Russian and Chinese foreign policy. Shevchenko said Russia's invasion of Ukraine highlights two opposing ideologies: 19th century global politics based on "spheres of influence" between Russia and the U.S. and the global politics approach that followed the end of the Cold War.
"We see a collapse of the post-Cold War settlement and the concurrent crisis of security structure in Europe," Shevchenko said. "NATO is still holding, but the crisis is much deeper than we anticipated only a couple of months ago. That calls for rethinking a lot of basics in terms of European security."
Shevchenko said Putin's strategy to "decapitate the government of Ukraine" and take over Kyiv has "misfired" so far. However, he believes China is carefully watching the situation in Ukraine and deciding its next move.
"China might be rethinking its strategy toward Taiwan, at least temporarily," Shevchenko said.
Former U.S. Rep. Ed Royce '77 (B.A. business administration-accounting, finance), a CSUF alumnus, said reexamining international institutions will be key to a sound U.S. defense strategy, especially as the U.S. decides how to approach its relationship with China.
"It brings up again the necessity of having a plan to recognize what's actually happening within these institutions in terms of China's influence, which I think is the greatest long-term problem," Royce said.
Eric Gomez, director of defense policy studies at the Cato Institute, said the U.S. and Russia surpass China when it comes to nuclear arms. However, U.S. satellite imagery analysts have seen images of missile silo fields that are being built in China's interior, he said.
"Nuclear weapons could become much more prominent over time," Gomez said.
James Jay Carafano, vice president of the Kathryn and Shelby Cullom Davis Institute for National Security and Foreign Policy for the Heritage Foundation, said the future of U.S. foreign policy involves even more difficult issues.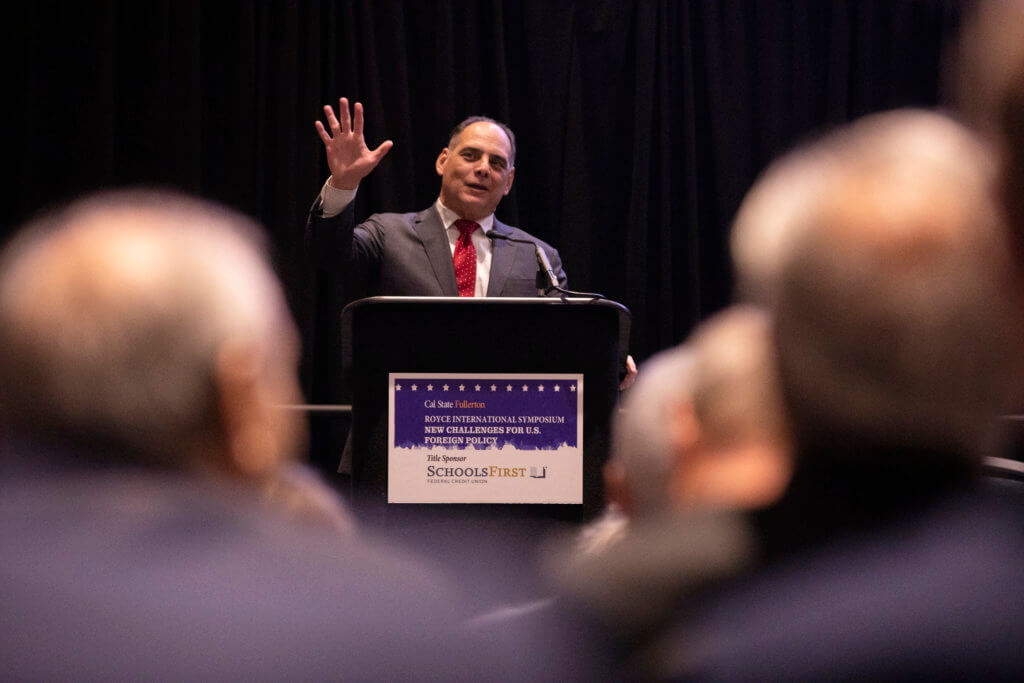 "How are we going to look at our energy future?" Carafano asked. "The biggest and toughest call we have to make, with the biggest consequences, is the choice between an aggressive plan for climate action that looks at a rapid transition to renewables versus the geostrategic need for reliable, affordable and abundant energy that isn't dependent on our adversaries."
Heidi Hardt, associate professor of political science at UC Irvine, said world leaders should reexamine the functions of international institutions to address conflicts and prevent the spread of misinformation.
"We are truly at a critical juncture right now for U.S. foreign policy," Hardt said. "I think it's truly important that we recognize the severity of this invasion."
The symposium was hosted by the CSUF Department of Political Science and organized by a committee of CSUF faculty and alumni.