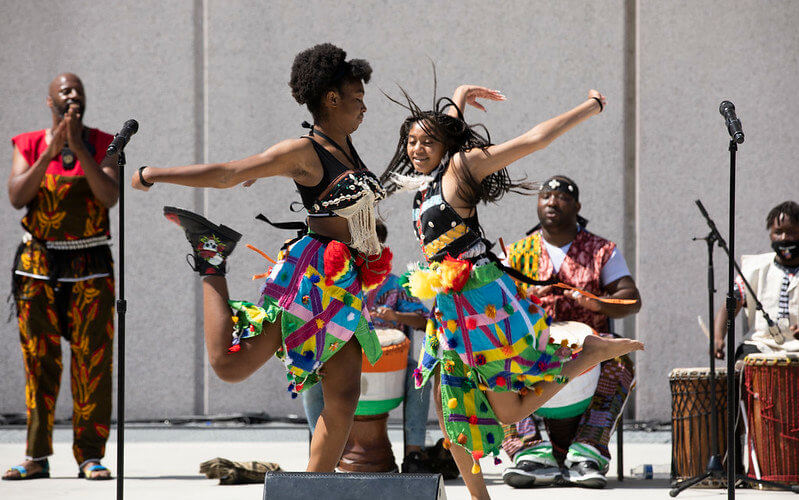 As students adjust to spring schedules and the campus buzzes with activity, Cal State Fullerton will kickoff its celebration of Black History Month on Feb. 1 with a lineup of programs and events that spotlight the future of the Black community.
Elaina Sidney, coordinator of the African American Resource Center, explained that celebrating Black futures is a forward-thinking approach to Black History Month that envisions a future of happiness, possibility and hope for the community.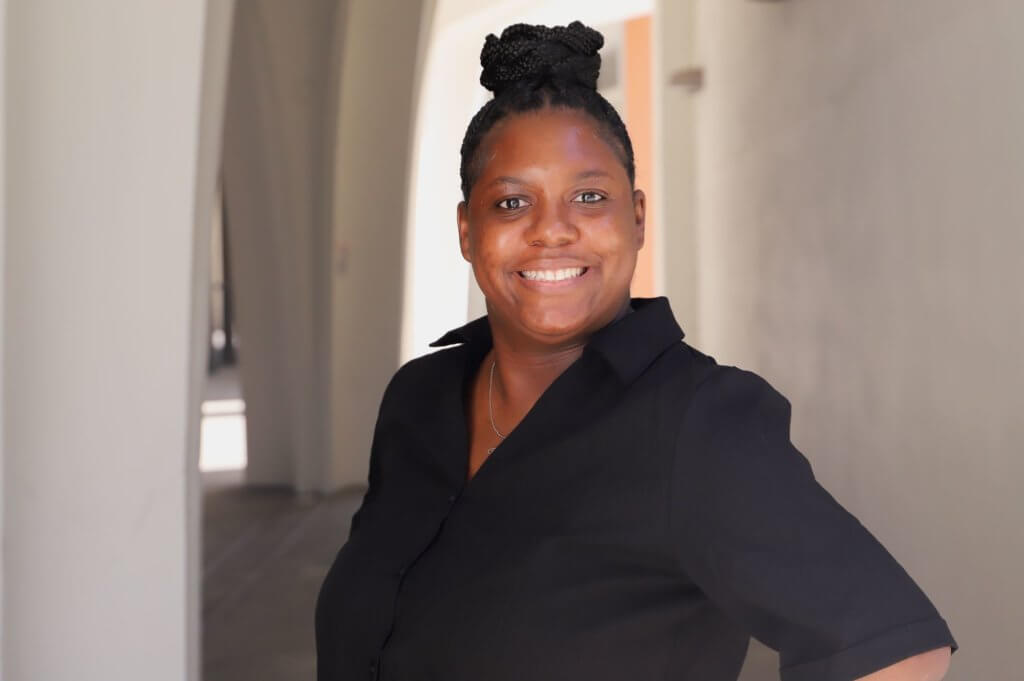 "History is important because it shapes people's everyday experiences and how they navigate institutions, structures and interpersonal relationships, but history is ongoing," said Sidney. "It's a beautiful thing that, in spite of a traumatic and violent history, we manage to find love, joy and success and use that to uplift ourselves and our community members."
The theme for this year's celebration comes straight from the red carpet. When a reporter asked producer, writer and actress Issa Rae which nominees she wanted to win at the 2017 Emmys Awards, she answered proudly, "I'm rooting for everybody Black."
Rae's confident answer filled the red carpet with a sense of solidarity, support and positivity, which inspired this year's Black History Month theme: "'I'm Rooting for Everybody Black:' Uplifting and Celebrating Our Community."
"Issa Rae's statement is inspiring because it calls for Black people to be empowered in spaces that celebrate and honor our history, our traditions and affirm our Black identities," Sidney said.
This month is about engaging with Black history and encouraging students to think critically about the past while also embracing what the future has in store.
"Often when people think of Blackness, they think of violence and struggle, and we want to challenge those perceptions by highlighting joy, hope, love and success. Although we fully acknowledge trauma, oppression and systemic racism, we want to focus on the positivity that also represents our culture," said Sidney.
Along with AARC programming, campus partners are hosting unique programs, lectures and activities that address some of the different intersections of being a Black student. Programs like "The Immigrant Experience Is Also Black" on Feb. 15 and the "Black Transfer Student Mixer" on Feb. 21 aim to help students navigate different facets of the college experience while also allowing them the space to learn about their culture and connect with their community.
"For many students, this might be their first time learning about a certain aspect of Black history, tradition, culture and identity, and we hope that from there, they can continue to have those conversations and explore those narratives to change Black futures for the better," said Sidney. "People need to keep engaging with this history openly and outwardly to carry it into the present and propel it into the future. This conversation doesn't start and end here," said Sidney.
The AARC supports students with resources, services and programs that help them achieve their professional, academic and personal goals. The resource center, located in the Pollak Library, is a safe space where students can share ideas, start conversations about social issues in the Black community and make new friends.
"The center is a resource for students that are navigating their academic, social and personal journeys. As the coordinator, I want to help them shape their college experience in a meaningful and positive way."