John Gleaves loved playing sports growing up. But when he thinks back to his time in physical education classes, he doesn't recall the baggy shorts, dull T-shirts or playful competition. He remembers the gender binaries that found their way into every game.
"When I was growing up, it was always boys on that side of the gym and girls on the other side," explained the professor of kinesiology and co-director of Cal State Fullerton's Center for Sociocultural Sport and Olympic Research. "Sports are cool, but we need to make them so that everyone feels welcome."
With a love for sports and a background in sociocultural research, Gleaves studies how young transgender and nonbinary athletes experience physical education. His latest research, "​​Creating Spaces for Trans Youth in Sport, Exercise, and Physical Education Settings," examines current practices in fitness classes and examines how those spaces can be made more accessible for all athletes, regardless of their gender expression.
"As we make spaces more inclusive, it's like a rising tide that lifts all boats," said Gleaves. "It's about framing physical activity in a way that allows people to enter into those spaces without feeling like they're hiding part of themselves or feeling like they're unwelcome."
Making Spaces Inclusive in Physical Education
Over the past few years, transgender athletes' existence in sports has been widely debated, politicized and written into legislation. Gleaves' goal is to bring some perspective to these public discussions through his research.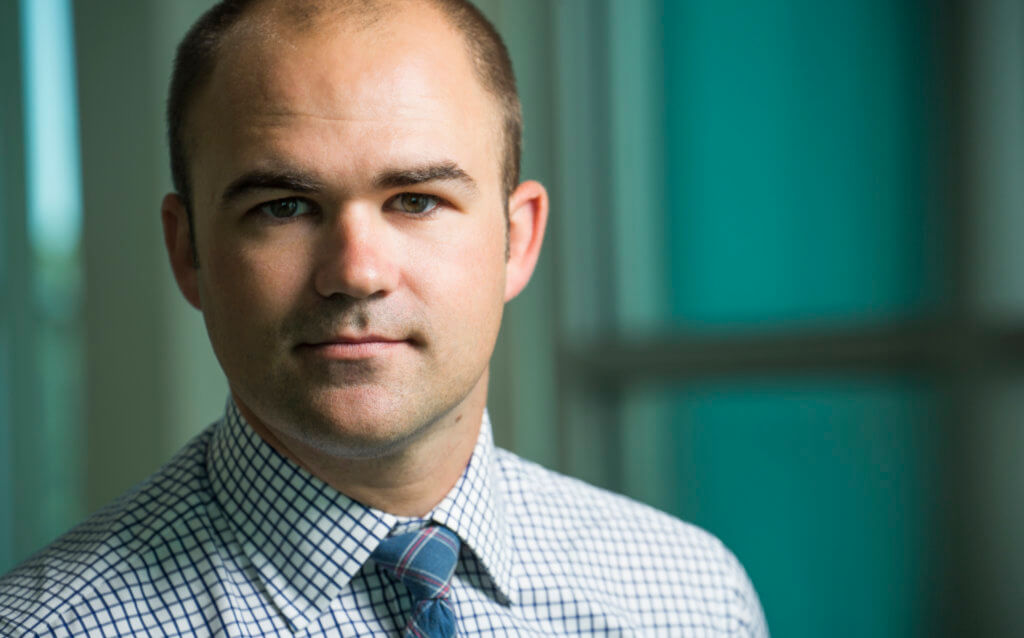 "We have to do a better job of helping people understand what we're actually talking about," he said. "Ultimately, we want people to benefit from being physically active, and that's not part of this larger cultural war."
Around age 13, people start to become set in their physical activity habits, said Gleaves. Therefore, if transgender and nonbinary people do not have positive experiences with physical education at a young age, they are less likely to become active as they get older, increasing the probability that they experience negative physical and mental health effects.
For many kids, their first encounter with fitness happens in a physical education class, where there are several challenges for athletes who do not identify as cisgender.
Some of these barriers include when teachers divide players into gender-based teams and require them to wear uniforms that might make them feel uncomfortable in their own skin. Physical education spaces also have boys and girls' changing rooms, which can be difficult for transgender athletes and athletes who are questioning their gender identity.
"Physical education was not everyone's favorite class in school, and part of that could be due to how those classes were taught and how students felt in those spaces," said Gleaves.
Eliminating these obstacles from athletes' paths is not as difficult as some might think, said Gleaves. An easy start would be to avoid gender binaries when assigning teams. Instead of asking kids to split into boys and girls teams, teachers could use non gender-based categories to decide groups.
"We can train teachers to divide students in a different way like those of you who want a more competitive game over here, and those of you who would like a noncompetitive game over there," he said. "There are simple and practical ways to change sports policy, and doing so could make a huge difference for all aspiring athletes."
2023 Center for Sociocultural Sport and Olympic Research Conference
Throughout his research, Gleaves kept going back to one idea: "Everybody deserves to feel welcome." Going forward, he hopes his research will inspire others in the sports world to rethink gendered policies.
Gleaves will present his research at the fifth annual Center for Sociocultural Sport and Olympic Research Conference March 16-17. The conference features national and international scholars whose research covers topics such as gender, race, politics, high performance, colonialism and globalization.
"We welcome scholars from around the world to present on social and cultural issues related to sport and the Olympic Games," explained Toby Rider, associate professor of kinesiology and co-director of the Center for Sociocultural Sport and Olympic Research. "This conference provides our campus community with an invaluable chance to listen to, and get feedback from, internationally-recognized scholars."
Gleaves' presentation will also include research from alumna Nica Lampe '22 (B.S. kinesiology), who studies how uniforms impact students' participation in physical education settings. Lampe's university honors project, "Physical Education Uniforms: A Spectrum Approach," included mock-ups of alternative clothing designs, demonstrating that uniforms can and should cater to varying comfort levels and body types.
According to her research, diverse clothing options increase the likelihood that students will participate and enjoy physical education classes at a young age.
"That project was Nica's idea. She was the leader, and I was a mentor to help guide her. These are ideas that came from our students and now they're being shared with researchers around the world," said Gleaves.