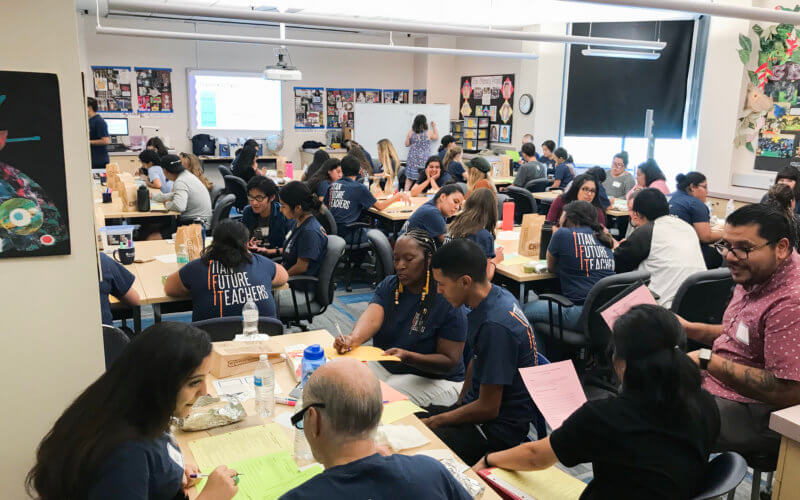 Cal State Fullerton's College of Education is launching its first bachelor's degree program in urban learning to offer students an interdisciplinary education with an emphasis on social justice issues for today's diverse classrooms.
The undergraduate program, beginning in fall 2024, is open to all students but focuses on those interested in teaching in elementary and special education classrooms.
"This new major offers an undergraduate course of study to prepare students to become educators who are committed to providing a just, equitable and inclusive education in schools," said College of Education Dean Lisa Kirtman. "Our graduates will become change agents who work to dismantle structural inequities in schools by transforming education for elementary students and students from birth to age 22 in special education settings."
Students who may want to enroll in this program are those interested in social justice, giving back to the community, making positive changes in education, and working in schools and community organizations, Kirtman added.
In California, there is a widespread shortage of teachers, especially in special education, as well as a need to diversify the teaching force with more male educators and teachers of color. In the first year, 60 freshmen will be accepted into the program, with community college transfer students admitted in the third year.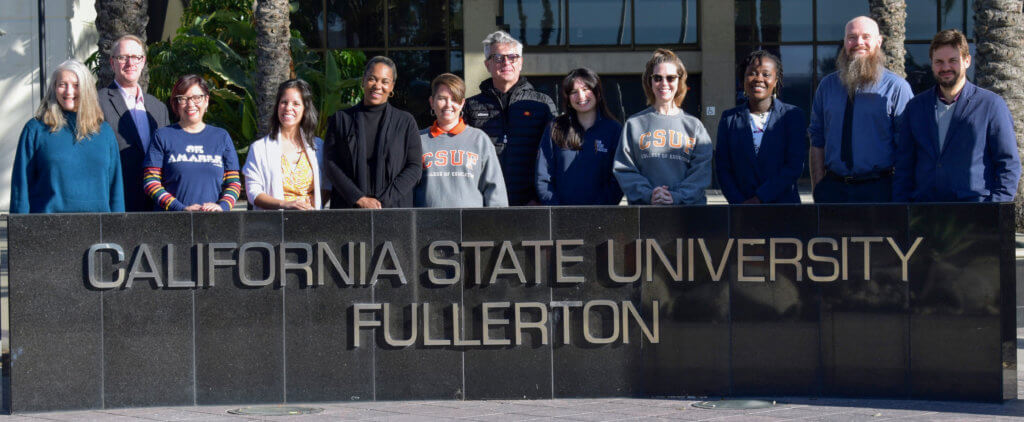 In addition to Kirtman, others involved in leading the effort to develop the academic program are Calli Lewis Chiu, chair and associate professor of special education, and Aimee Nelson, director of the SchoolsFirst Federal Credit Union Center for Careers in Teaching. College faculty and staff members served on the Urban Learning Advisory Board. 
Currently, there are over 45 undergraduate pathways at CSUF that may lead to a career in teaching offered outside of the College of Education. The college offers one-year teaching credential programs, including in elementary and bilingual education and special education, along with master's and doctoral programs.
As a complement to the coursework, students in the urban learning major will complete observational fieldwork hours in an educational setting to prepare them for their postbaccalaureate student teaching in local partner school districts.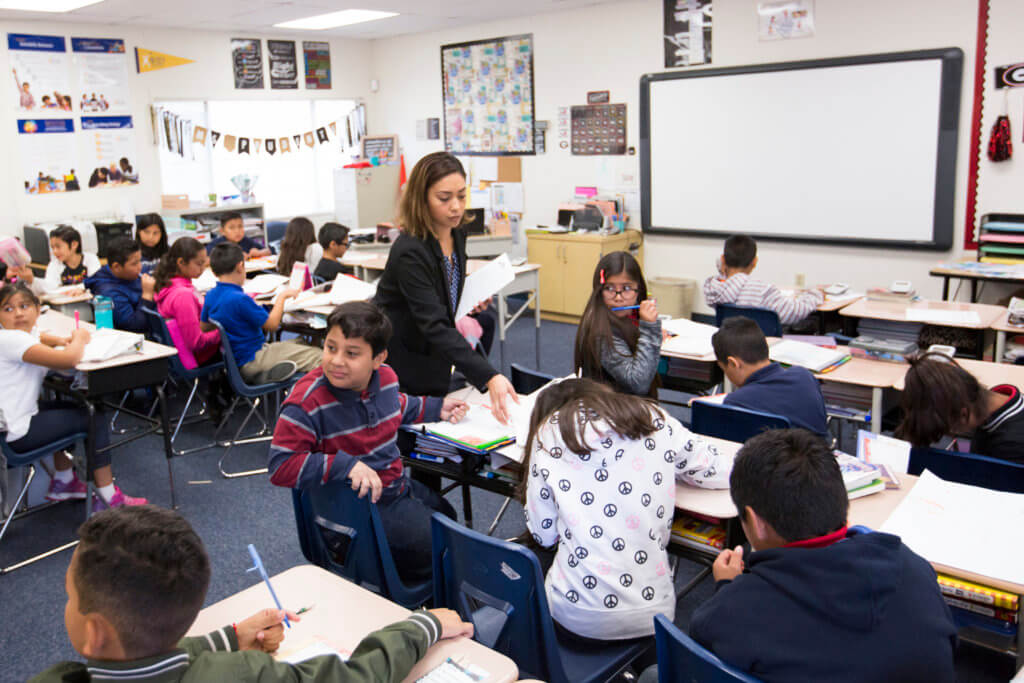 Through the program, future teachers also get the opportunity to be involved in research experiences, summer activities for students and their parents, and participate in a capstone project during their last semester.
Faculty and staff advisers will provide holistic academic and career support to help students persist through the credential program and into the teaching profession. The college also plans to create a pipeline with partner school districts for priority hiring.
The college also is developing five new courses on such topics as structural and institutional bias in schools; living, learning and translanguaging across identities in schools; and just, equitable and inclusive classrooms.
"Teaching is about preparing students to be global citizens in the world. It is about making change in an individual's life, in groups of people, as well as in larger social networks and communities," said Kira LeeKeenan, assistant professor of secondary education and a member of the Urban Learning Advisory Board.
"It is about participating in, curating, and sustaining opportunities for learning for ourselves and others. It also is about committing one's professional life to design and enact culturally and linguistically sustaining work. This new major will do just that."