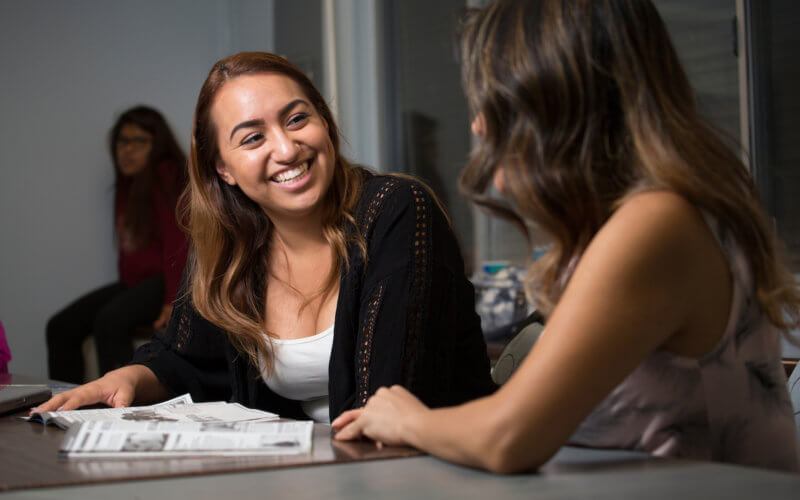 The pressures of post-pandemic living, economic uncertainty and systemic violence have exacerbated mental and behavioral health needs. Faced with a growing demand for support, Cal State Fullerton's social work program is working to strengthen the behavioral health care workforce in Southern California.
To help them achieve that goal, the department received two significant grants — $4.75 million from the California Department of Health Care Access and Information for the Master of Social Work Expansion Project, and $5 million from CalOptima Health to establish the Orange County Behavioral Health MSW Stipend Program.
Both grants aim to increase the number of social workers in Orange County by providing students with additional financial support and training in culturally competent care for underserved populations.
"There is a high demand right now for social workers in the field," said Mikyong Kim-Goh, chair and professor of social work. "We all experienced the pandemic, but it didn't affect us the same way. After the COVID-19 pandemic, it was clear that ethnic minority groups bore the majority of the stress and trauma. Our social worker training looks at these issues from a systemic perspective to find ways to help people heal."
Master of Social Work Expansion Project
The Master of Social Work Expansion Project will enroll an additional 45 students over three years, provide students with stipends, enhance hands-on and experiential training, and establish specialized certification and credential programs.
The grant supports the development of the Pupil Personnel Services Credential program which allows students to work in public schools in California. Gordon Capp, assistant professor of social work and co-investigator on the project, said that this program will address the growing need for behavioral health professionals in schools.
"The school environment is a unique place, and we have to provide specific training to help students successfully bring mental health knowledge and practices into educational settings," said Capp. "When students graduate with these skills and this credential, they're marketable, and they can work as school social workers."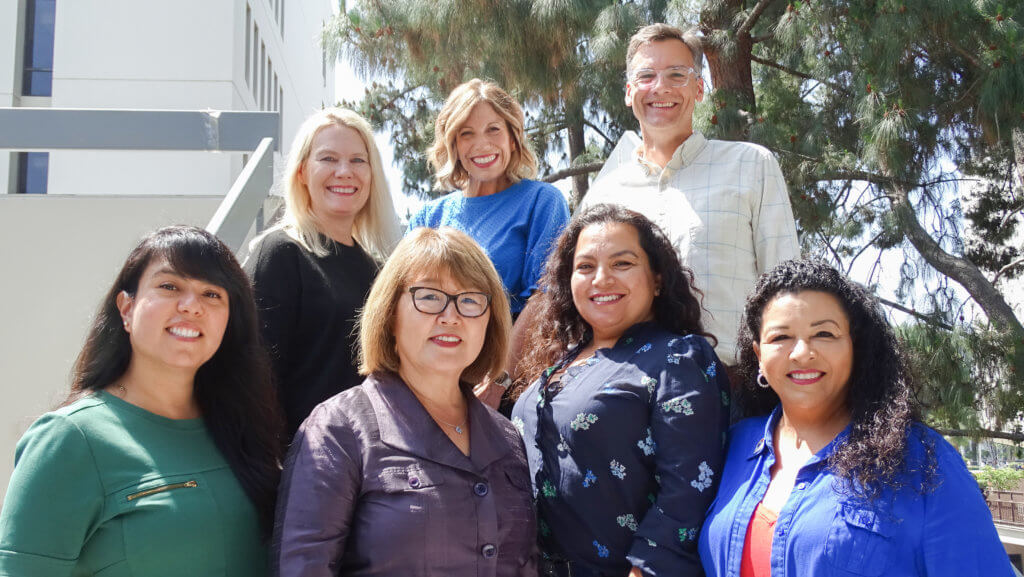 Erica Lizano, associate professor of social work and a co-investigator on the project, said the grant will establish the Social Work with Latinos/x Certificate Program which trains students to work with Latinx individuals, families and communities. Students in the program will learn how to communicate with clients using different languages and understand how their culture affects their treatment needs.
"We provide students the space to learn about the intersecting identities of the folks that they'll be working with," said Lizano. "We want to ensure that the client is empowered by their care, and that students have the tools to engage in that partnership."
OC Behavioral Health MSW Stipend Program
Students in the Orange County Behavioral Health MSW Stipend program will receive stipends for up to two years and participate in field training at community-based agencies while they are in school. After graduation, students will commit two years of full-time paid service to a behavioral health agency in Orange County.
Within five years, the program will award stipends to 180 students and double the number of field placements that focus on behavioral health practice.
Duan Tran, lecturer in social work and member of the OC Behavioral Health Advisory Board, and Kim-Goh have led the efforts in collaboration with Al Jabbar, chief of staff for Orange County Supervisor Doug Chaffee.
"Stipends from CalOptima will greatly benefit students and the program by reducing financial barriers," said Tran. "The program will enhance health and behavioral curriculum and train Orange County's future behavioral health workforce."
The grant will also support the development of enhanced curriculum on the newest advances in behavioral health, including digital health literacy and telehealth.
"Of course, we are focused on expanding with the increased enrollment, but it's not just about the numbers. These grants provide additional student support, so that we can make sure they are all successful," said Kim-Goh. "Students graduate with a sense of identity, social awareness, appreciation for diverse cultures and the knowledge to help them succeed in the field."