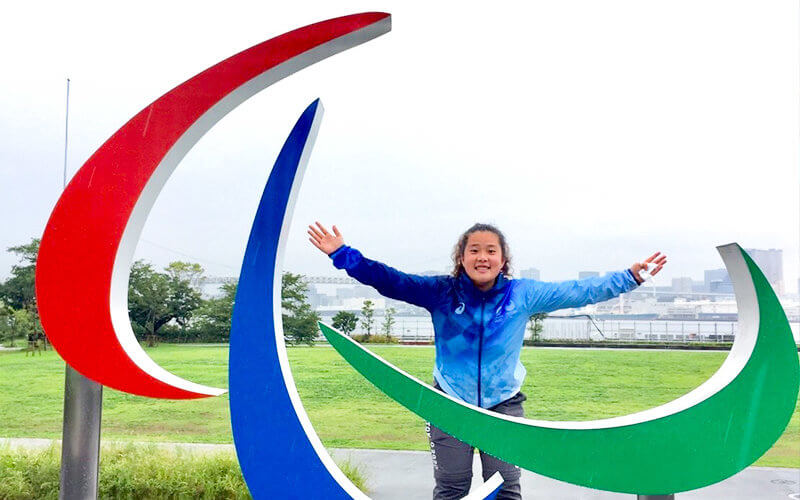 When Kayo Asami walks across Cal State Fullerton's commencement stage, she will already have a list of impressive sporting experiences on her resume: internships with the Tokyo Olympics, USA Water Polo, Blue United Corporation's professional soccer teams as well as a job with the Los Angeles Angels.
"Kayo has created opportunities for herself by taking chances, being confident and demonstrating a positive energy," said Matt Hoffmann, assistant professor of kinesiology. "She is a great role model for other students looking to make similar connections in the sporting world."
The Class of 2023 kinesiology graduate aspires to become a sport psychologist to help international athletes cope with the pressures of performing away from home.
Traveling alone from Japan to the United States to attend college, Asami is a former competitive swimmer who understands the loneliness of being in a foreign country and learning a new language.
Five thousand miles away from home, Asami dove into her education.
"I was not a great swimmer, but I never gave up," Asami said. "I told myself I cannot become a professional swimmer, but I can immerse myself in the sports industry."
Cal State Fullerton's kinesiology program aligned with Asami's interests in sport psychology and sociology.
"I have focused on providing mental support for international athletes who play outside their home country and analyzing the global sports industry from a critical perspective," she said.
Hoffmann said he was impressed that Asami constantly challenged theories and research as she pursued her education.
"Kayo shows a genuine interest in understanding how psychological principles can be used to enhance athletic performance," Hoffmann said. "She is curious about optimal mindsets and how she might play a role in improving the performances and lives of elite athletes."
Julie Brice, assistant professor of kinesiology, added that Asami is the epitome of an exceptional student.
"Kayo is a go-getter and always looking for ways to gain experience and skills as she works toward her future career goals in the sporting industry," said Brice.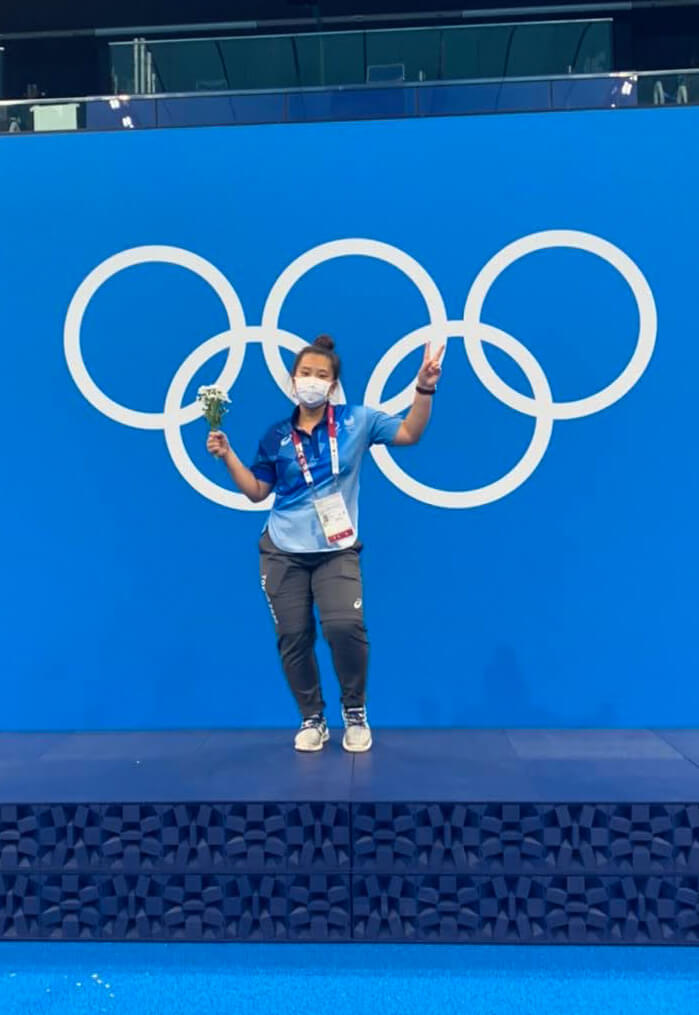 At the Tokyo Olympics in 2021, Asami worked at the Aquatics Centre and the Olympic Village. She said the experience was surreal, especially during the COVID-19 pandemic.
"There were no spectators and no guests. Everything was strict because of the pandemic," she recalled. "It was very busy. Most employees slept in the office, while others cared for the athletes."
Asami currently works with the Los Angeles Angels baseball team, managing promotions to companies and Japanese athletes. She provides stadium tours to guests in English and Japanese.
On campus, Asami was an active member of the Sport Psychology Club and worked as a swimming instructor and lifeguard for Associated Students Inc.
"Coming to the United States and studying at this university is my dream," Asami said. "I am living the dream right now."