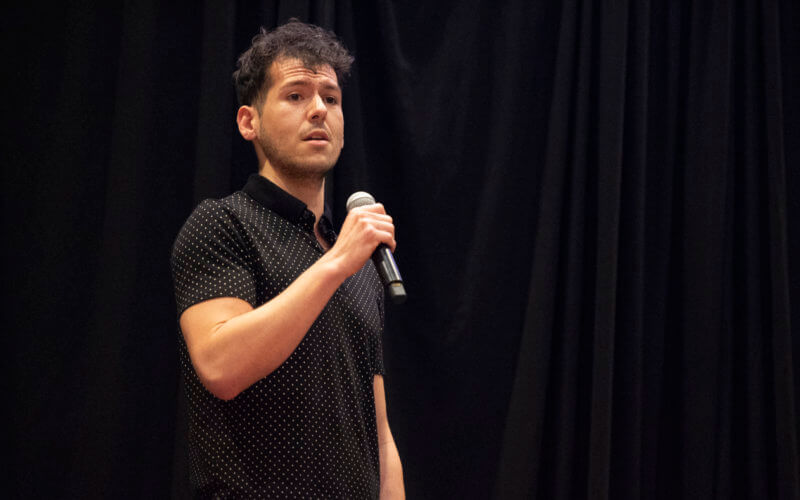 When Emilio Lopez Felix visited the Hollywood Bowl venue for the first time, he wasn't there to see a show. He was there to perform.
"I can still see it perfectly. It looked like a painting with the blue and orange colors of the sunset," said the Cal State Fullerton Class of 2023 graduate.
While he was pursuing his bachelor's degree in music-voice concentration, Lopez Felix had opportunities to share the stage with singer Andrea Bocelli, the rock band The Eagles, the Los Angeles Philharmonic and composer John Williams ("Star Wars," "Jaws" and "Indiana Jones").
"Cal State Fullerton's reputation in the music industry lands us these opportunities, and it's been incredible to work with these artists while I'm still in school," he said.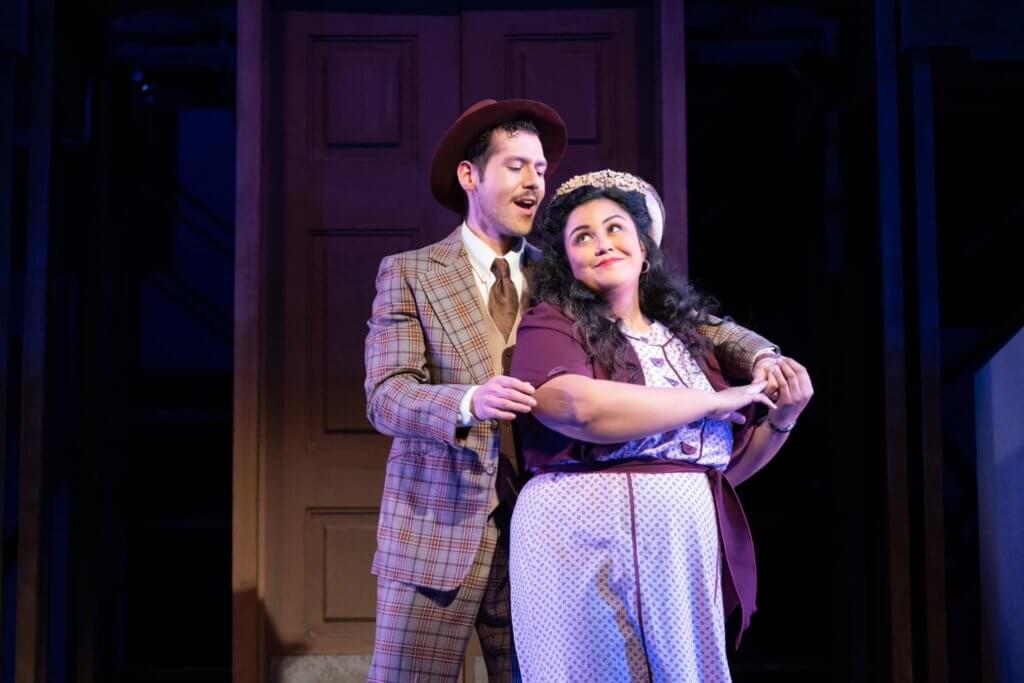 Lopez Felix has spent his college career performing in famous venues such as the Hollywood Bowl, the Honda Center and overseas in Australia. Dreaming of becoming a professional opera singer and a high school music teacher, he said that his professors and programs in the School of Music helped him find his voice and explore his passion for performance and education.
"His talent is matched only by his kindness. He is a consummate leader, musician, conductor and singer. Emilio shines on stage and in our choirs, but has made the biggest impact on our School of Music community," said Grammy award-winning music professor Robert Istad.
From High School Choir to Hollywood
While a choir student at Bakersfield High School, Lopez Felix's teacher was adamant that Cal State Fullerton was the best place to nurture his talent.
"He was absolutely right," said Lopez Felix.
At CSUF, Lopez Felix joined the Abrego Future Scholars Program, which supports first-generation and underrepresented students during their academic journeys. He was also part of the "I Am First" program, which provides networking opportunities and academic resources to first-generation students.
In the College of the Arts, Lopez Felix's love for performance and music inspired him to take advantage of every creative opportunity. He joined the Concert Choir and the University Singers and performed in several opera scene productions.
He played Harry Easter in CSUF's production of "Street Scene," Masetto in the School of Music's performance of Mozart's "Don Giovanni," and the character Marco in "​​Gianni Schicchi" and "Buoso's Ghost."
The young opera performer also competed and placed in regional voice competitions.
"With each performance I've done, I've learned that I like putting my musicality and creative energy into something that's bigger than myself," he explained. "I'm always going to remember these experiences and how much they helped me grow into the singer and person I am today."
Making a Difference With Music
"My mom immigrated to the United States from Mexico in the '90s and raised me and my two younger siblings. She wanted a better life for herself and her future family," shared Lopez Felix.
Growing up in Bakersfield, California, Lopez Felix saw his mom work a number of jobs to support her family. From being a restaurant hostess and janitor to harvesting and packaging vegetables, she always encouraged him to pursue higher education and achieve his goals.
"I am here because I want to make my mom proud and give back all that she has given to me. I want to make a difference through music."
In the fall, Lopez Felix will begin CSUF's music teaching credential program.
"I want to be a role model for students who come from a similar background as myself. I want to provide them opportunities and experiences that they would not have imagined for themselves — just like my teachers and professors did for me," said Lopez Felix.