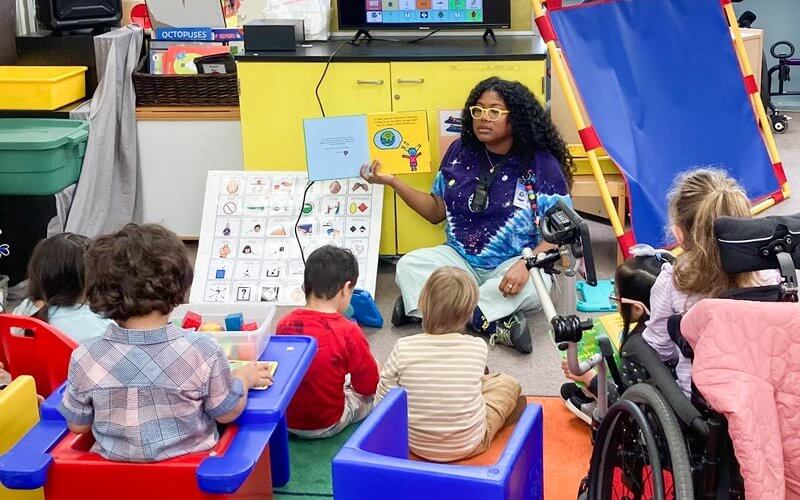 Since middle school, Class of 2023 graduate and special education teacher Ainaria Johnson set her sights on becoming an educator.
As a swimming instructor, she taught children with disabilities how to swim. This experience was the catalyst to wanting to make a difference in the lives of students with special needs.
In 2021, Johnson completed Cal State Fullerton's early childhood special education credential program. The program prepares educators to teach children from birth through kindergarten and provide early intervention, special education and/or related services.
Johnson is now a special education teacher at Richard Henry Dana Exceptional Needs Facility in Dana Point. She teaches a class of 11 preschool and transitional kindergarten students with varying disabilities. Last year, she received the school's Teacher of the Year Award.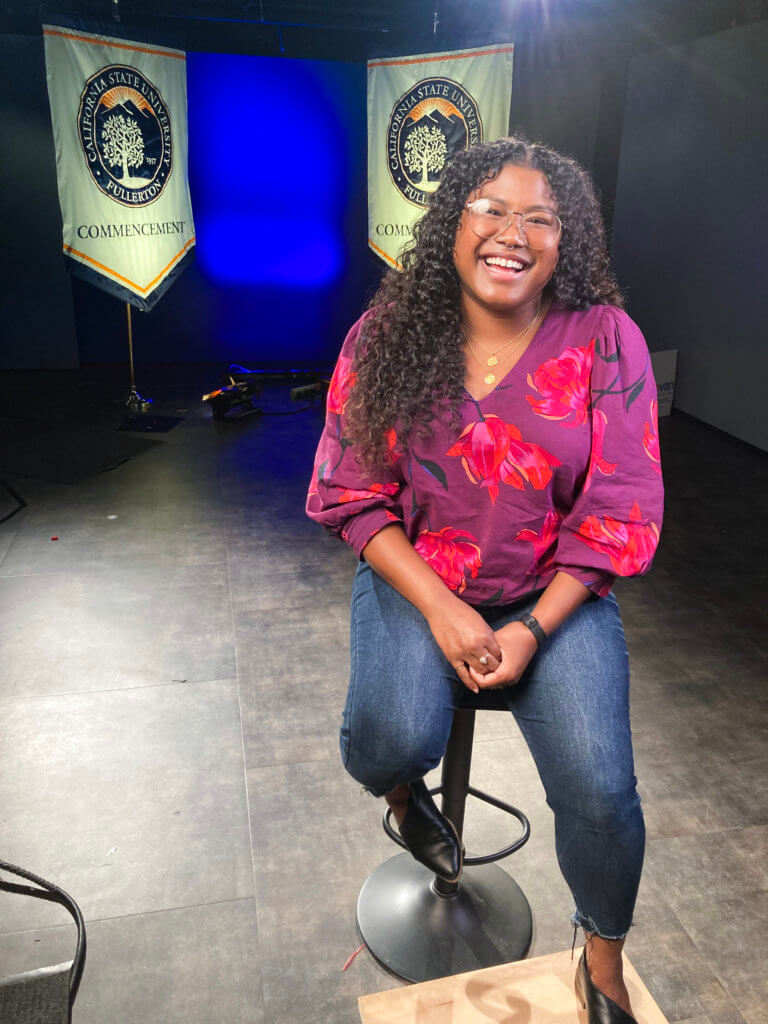 "As a just, equitable and inclusive educator, I want to make sure students are treated in a way that is fair and inclusive for all — regardless of their level of need or background," said Johnson, who is earning a master's degree in education with a concentration in special education.
Johnson returned to CSUF for her master's degree because of the high reputation of the College of Education's graduate programs.
"All of the teachers I worked with at my first preschool placement in Newport-Mesa Unified School District got their master's at CSUF and raved about the program," Johnson said.
For her graduate thesis, Johnson examined alternative communication strategies for children with Down syndrome to help them build language skills and foster learning.
Johnson specifically focused on research-based strategies to help her 3-year-old student. Her preschool-aged student communicates primarily through sign language and behavior, such as by vocalizing or tapping on others to get attention.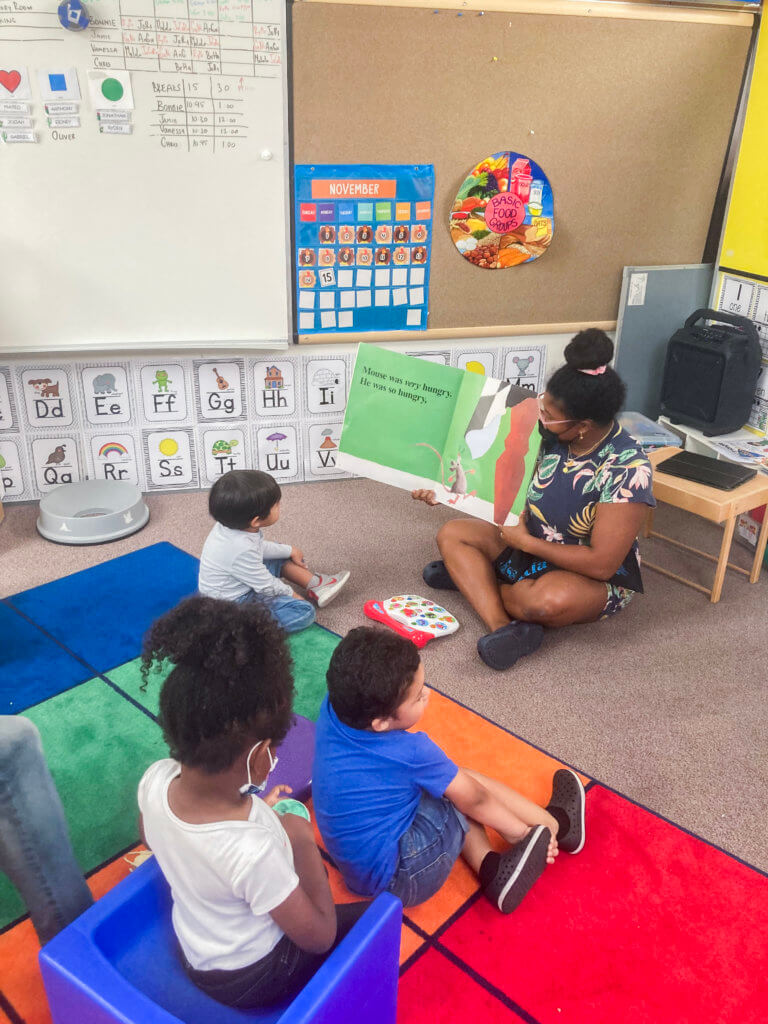 For students who have trouble with speech or language skills, aided-language strategies can include pairing speech with graphic symbols to encourage communication or using speech-generated technology like the late physicist Stephen Hawking.
The benefits of aided-language strategies include increases in language, cognition and reading skills and peer interaction, Johnson said.
For her study, Johnson focused on meaningful, individualized instruction based on her young student's interests. As a result, her student's expressive communication — such as using sign language and gestures — increased by 20%.
"My research showed that students learn best when they receive one-on-one attention instead of a small or whole group," added Johnson, whose thesis adviser is Janice Myck-Wayne, professor of special education and the university's 2023 Outstanding Professor.
Johnson presented her study in the university's 2023 Titan Grand Slam. For the competition, graduate students give a 3-minute talk about their research or creative activity to a nonexpert audience. She won the campus competition and was a finalist in the California State University Grand Slam statewide competition.
As a scholar in the college's "Project ABC" grant program, she has gained experience on how to teach children who have intensive language and communication needs and ways to integrate speech strategies in the classroom.
The U.S. Department of Education-funded grant program, directed by Myck-Wayne, prepares special education teachers to work collaboratively with speech pathologists to benefit students.
Johnson also is a research fellow in the CSU Hispanic-Serving Institution grant project, "Increasing Family Engagement Through Innovative Practices," led by Rosalinda Larios, assistant professor of special education, and Maritza Lozano, assistant professor of educational leadership. The project partners with Tomorrow's Leadership Collaborative Charter School in Orange to build relationships with parents and students to foster student success.
For her contributions to the field of education, Johnson was selected as a Carr Fellow, an honor awarded by the College of Education to a graduating master's student. The fellowship is named for the late Edwin R. Carr, professor emeritus of education and economics, who exemplified scholarship and service to his department, school and university.
"I am eternally grateful for the professors that I have met and learned from at CSUF," Johnson said. "I've learned how to tackle all the paperwork that comes with being a teacher, how to teach a diverse population and the importance of collaboration."