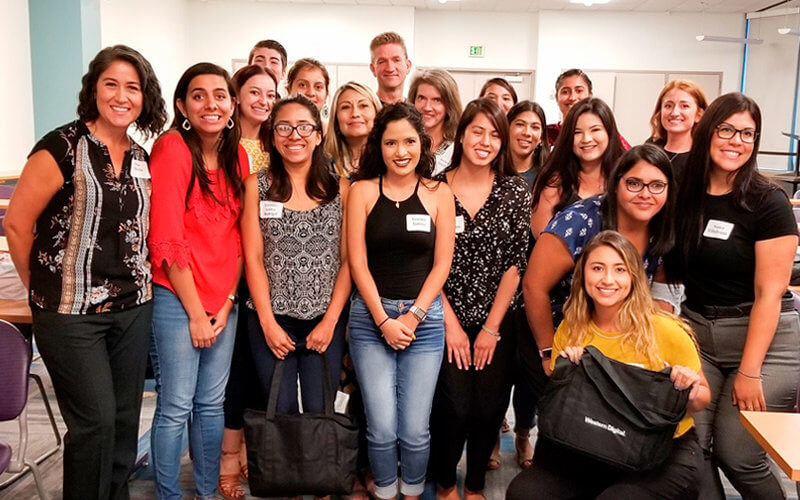 For members of the Latinx community, the road to seeking mental health support is not always an easy one.
According to the American Psychiatric Association, many Latinx people do not receive the proper health care they need for a variety of reasons. One of the most prevalent is the language barrier as there is a shortage of bilingual mental health care providers in the profession.
Dedicated to serving underserved populations and providing solutions to these critical health equity gaps, Cal State Fullerton launched the Ánimo Latinx Counseling Emphasis in 2018. The program provides counseling graduate students high-quality bilingual and bicultural clinical training that prepares them to work with Latinx and Spanish-speaking clients.
"In the Latinx community, there is a high need for culturally responsive bilingual and bicultural clinical skills," said Olga Mejía, associate professor of counseling and program director.
Excelencia in Education, a national nonprofit organization that champions Latinx success in higher education, recognized the Ánimo: Latinx Counseling Emphasis as one of 19 Examples of Excelencia Finalists in the nation for 2023.
This award highlights programs across the country that have demonstrated a commitment to accelerating Latinx student success. Ánimo's designation as a finalist this year represents a step forward as it was previously named by Excelencia in Education as one of 10 "Programs to Watch" in 2022 for the curriculum's use of shared culture and language, which fosters a sense of belonging and academic achievement.
"This is a recognition of all the heart and hard work that has gone into developing and growing the program," said Mejía.
Excelencia in Education also recognized CSUF's Transfer, Adult Re-entry, Parenting and Pregnant Student Center as one of eight 2023 "Programs to Watch" for its dedication to supporting nontraditional students in accessing university resources and building a community.
With fewer than 10 master's, doctoral, public and private accredited programs in the country that provide bilingual or bicultural counselor training, the Latinx counseling emphasis was designed to address the academic and training needs of students who are passionate about serving Latinx and Spanish-speaking communities.
The program is built into the M.S. counseling program which is accredited by the Council for Accreditation of Counseling and Related-Educational Program. Ánimo's course curriculum, offered in English and Spanish, teaches aspiring mental health professionals how to effectively approach a variety of clinical issues, including those related to the Latinx community, such as intergenerational family conflict, ethnic identity, immigration and intersectionality.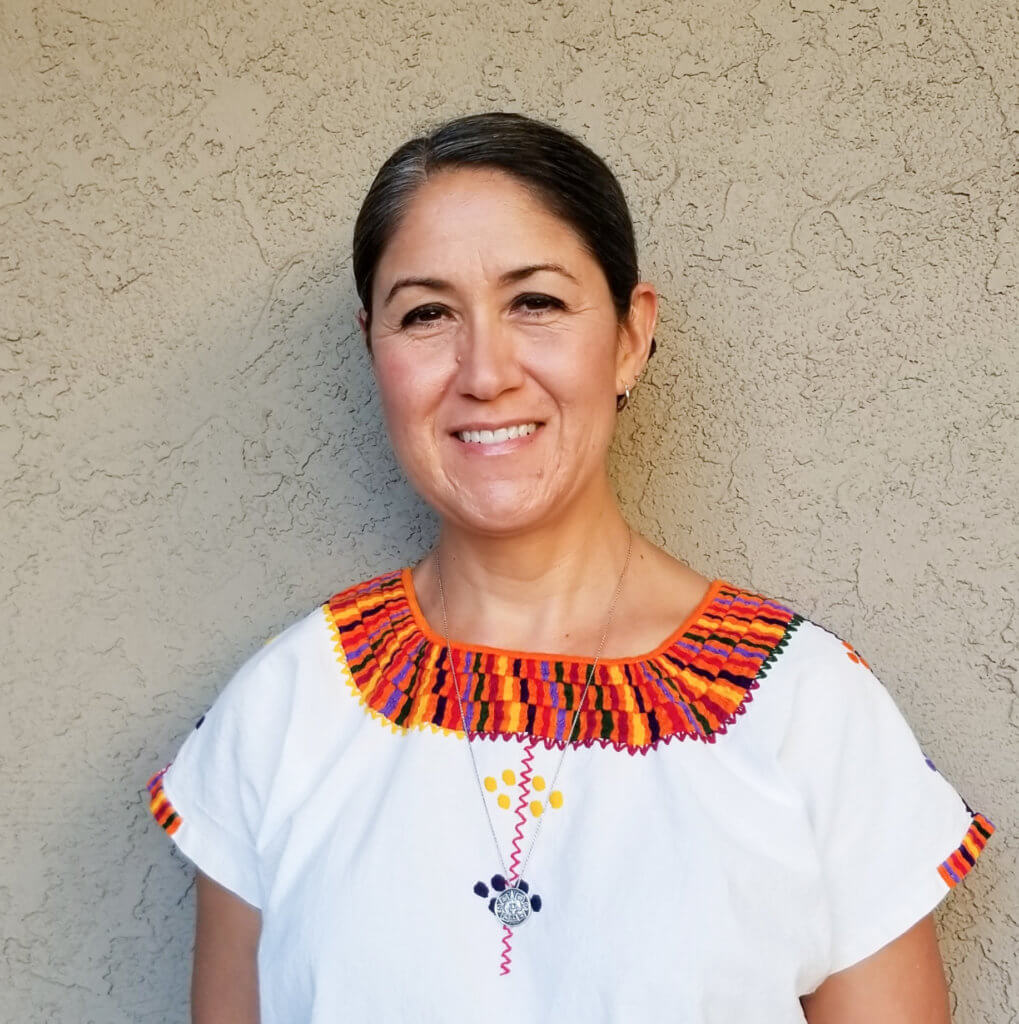 Mejía, who grew up in Baja California, Mexico, and moved to the United States when she was 9 years old, understands the importance of intersecting identities and teaches her students to use that knowledge and compassion to help people in ways that are meaningful to them and the communities they come from. 
"Ánimo is very close to my heart personally and professionally," she shared. "Building Ánimo is a way to give back to my own community. I strongly work on infusing Latinx cultural values into all my work within the program."
Ánimo's course curriculum also provides students with training that meets the requirements needed to pursue licensure as a professional clinical counselor or marriage and family therapist in California, which sets them up for successful careers in the field after graduation.
The program was also awarded the Innovative Counselor Education Program Award from the Western Association for Counselor Education and Supervision.
Since the program's been on campus, it has been expanded to support up to 18 students each year. The program also hired one more faculty member last year, Ana Reyes, assistant professor of counseling. Mejía added that long-term plans include increasing the number of students in the program, hiring two more faculty members in 2024 and expanding research opportunities.
"The best part of directing Ánimo is the mentoring connections I build with bilingual and bicultural students who are just as passionate in working with the Latinx community," said Mejía. "This honor lets me know that across the semesters and years, I am on the right track in developing and growing Ánimo for future students."