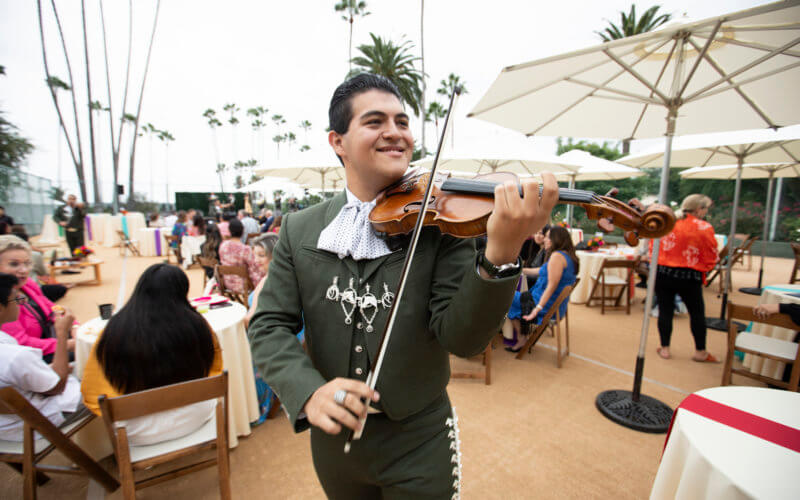 Against a backdrop of mariachi music, dancing and traditional foods from Cuba, Venezuela and Mexico, 225 Titan supporters raised more than $250,000 to help provide scholarships and support programs such as the Abrego Future Scholars, Latino Communications Institute and Animo Latinx Counseling Emphasis, for Cal State Fullerton's Latinx students.
The second Celebración de CSUF: ¡Somos Titans! ("We Are Titans") event was an opportunity to demonstrate the university's commitment to its Latinx students.
"Thank you for joining us to celebrate and support signature programs and scholarships for our Latinx students," said CSUF President Sylvia Alva. "Today, Latinx students make up more than 50% of our 41,000 Titans. That's more than 20,000 Latinx students. Many are the first in their families to be attending college and rely on financial aid, scholarships and part-time jobs to cover the cost of attending college.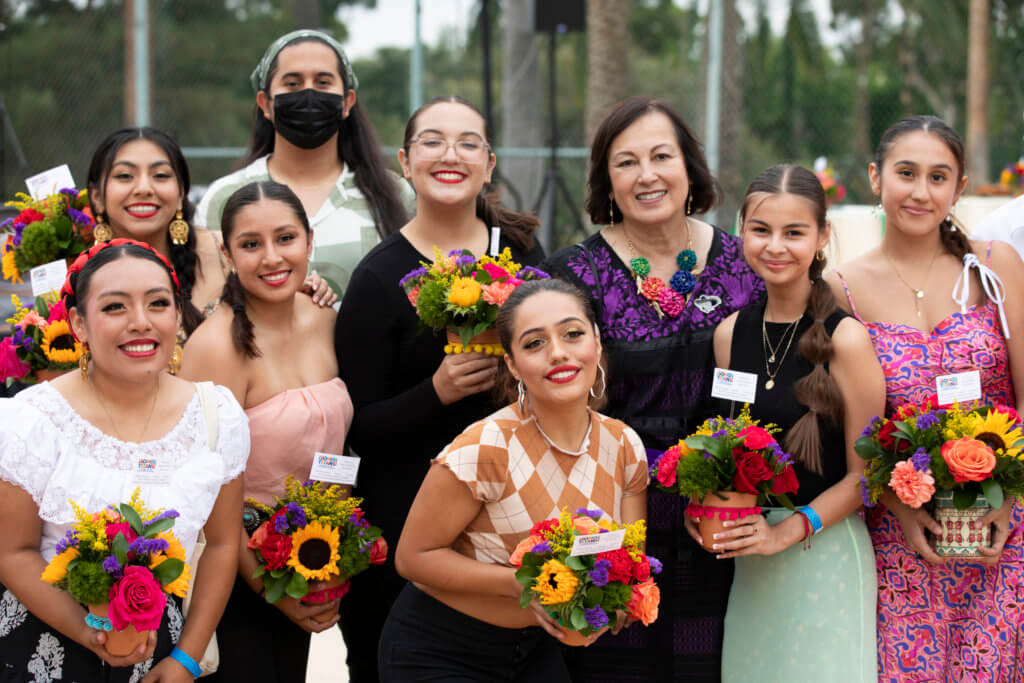 "I want you to know that your support makes a tremendous difference for our Latinx students, and that they really value and appreciate your encouragement and support."
The Grammy Award-winning Mariachi Los Camperos headlined the festivities, which coincided with Latinx Heritage Month. Led by Jesús "Chuy" Guzmán, the musicians are well-known throughout the mariachi community, participating in numerous international mariachi festivals in the United States and Mexico.
Two student groups, Mariachi Titans and Ballet Folklorico, also performed.
"I'd also like to thank our amazing presenting sponsors: Ingrid Otero-Smart, owner and CEO of Casanova McCann who provides important leadership to the university as a governor on our Philanthropic Foundation board; and Jonathan Morales, managing director and division director of community banking and business development for JP Morgan Chase, and a new governor on the Philanthropic Foundation board."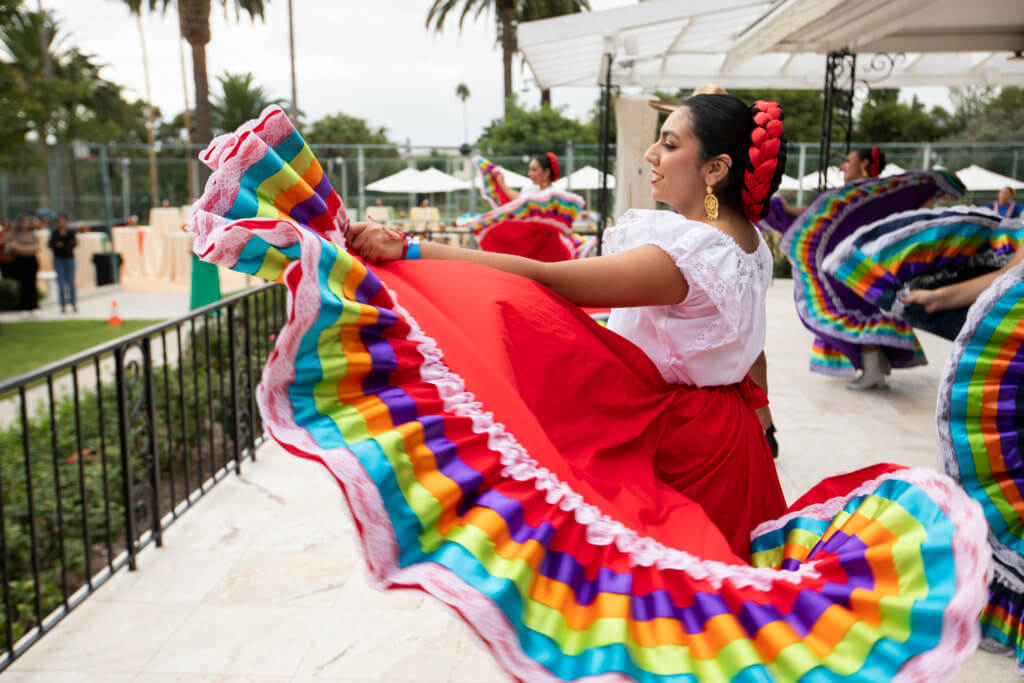 Ambassador Gaddi Vasquez, the eighth U.S. representative to the U.N. Food and Agricultural Organization and a former director of the Peace Corps, was also recognized as one of the inaugural event co-chairs for ¡Somos Titans! Two Titan alumni, Rosalina Davis and Teresa Saldivar, local business owners and community leaders, were also recognized for their years of service in supporting Latinx students and making ¡Somos Titans! a success.
"Gracias to all of our amazing sponsors who are making an impact on Latinx student success through your investment in ¡Somos Titans!" Alva concluded. "I am inspired by the way the businesses and leaders in our community are making a difference at Cal State Fullerton."