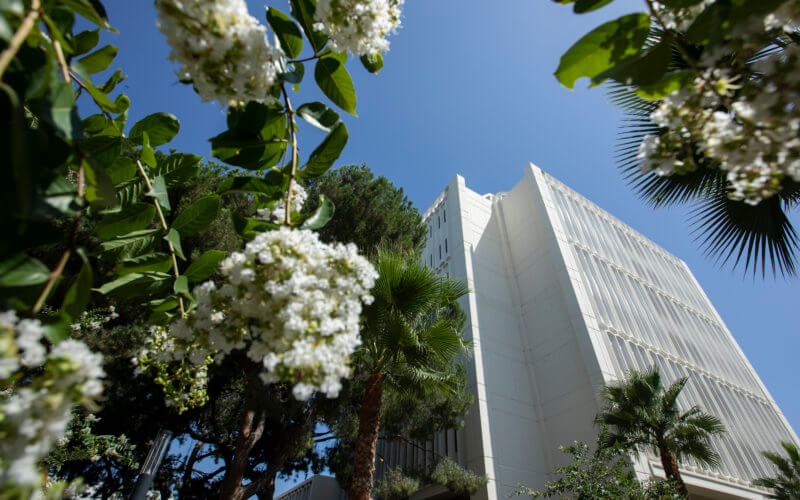 Following the success of its first-ever philanthropic campaign, which exceeded its $250 million goal with more than $270 million raised, Cal State Fullerton finished the 2022-23 fiscal year with $35,044,716 in gifts and gift commitments. This achievement marks the fourth consecutive year the university has raised more than $31 million.
"On the heels of our 'It Takes a Titan' campaign, donors and community partners continue to generously invest in the success of Cal State Fullerton. It's a testament to the transformative work the university does to help students achieve their goals, support our best-in-class faculty, and develop impactful community partnerships," said Greg Saks, vice president for university advancement.
Philanthropic highlights from the year include:
Completion of "It Takes a Titan" campaign: Cal State Fullerton celebrated the successful completion of its first-ever comprehensive campaign. The university raised more than $270 million, making it the third largest completed campaign in the history of the California State University system.
Inaugural ¡Somos Titans! ("We Are Titans!") benefit concert: Headlined by Grammy Award-winning musician Poncho Sanchez and his Latin jazz band, the first-ever ¡Somos Titans! event raised more than $300,000 to support programs and opportunities that champion Latinx student success.
Record-breaking #TitansGive day of giving: During the 24-hour online donation event on March 8, more than 2,239 donors contributed to over 150 Titan programs on campus, raising a total of $527,969. Over the last three years, #TitansGive has raised $1.5 million from more than 6,500 donors.
Increased engagement across all donor groups: During the 2022-23 fiscal year, Cal State Fullerton surpassed its donor goals, including the individual donor goal by 127%, alumni donors by 123%, faculty/staff/emeriti donors by 126% and parent donors by 224%.
Renewed focused on legacy gifts: Several notable gifts boosted the university's planned giving efforts, including a $4 million gift from CSUF alumnus Brian Rennie and his wife, Lori, to support desert science studies and a $1.5 million gift from CSUF alumnus Michael Losquadro and his partner, Brian Keller, to support the LGBT Queer Resource Center and scholarships for business students.
New Alumni Engagement programs: Alumni Engagement created several new programs, including the Black Alumni Network and Indigenous Alumni Network to connect alumni of color with students of color.
Growth of total assets and endowment: By the end of the fiscal year, the market value of Cal State Fullerton's endowment grew to $135 million and the total assets of the Cal State Fullerton Philanthropic Foundation grew to $200,038,520.
Advancing key capital projects: Leveraging donations from supporters like alumnus Terry Giles and his wife, Kalli O'Malley, as well as other funds, the university made significant strides on the planning of several campus construction projects. These include a new home for the College of Business and Economics' Center for Leadership, the Engineering and Computer Science Innovation Hub and a "The Gateway" pedestrian bridge over Nutwood Avenue. Modernization of the visual arts complex is currently underway and slated for completion in fall 2024.
"As we begin a new academic year, there are many exciting opportunities to look forward to, including the development of a new strategic plan for the university under the leadership of our new president," said Saks. "From the collective decision-making of our strategic planning process, we are considering next steps for the university and how to extend opportunities to our supporters to be involved in shaping the future of Cal State Fullerton."