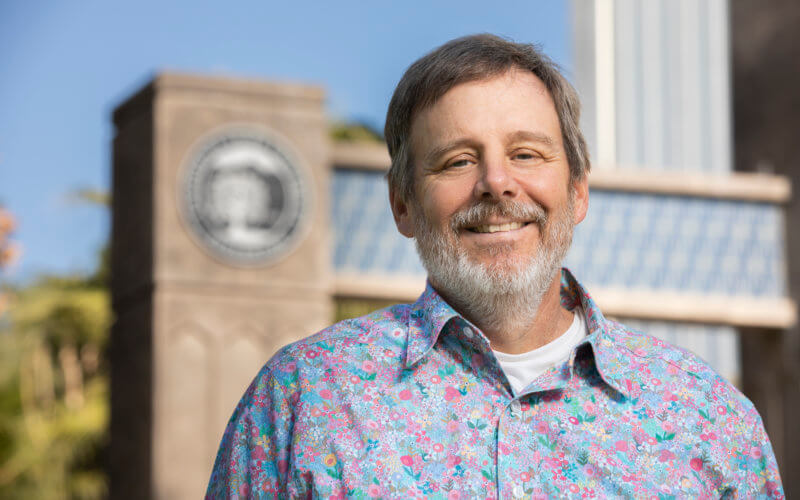 William "Bill" Hoese, professor of biological science, takes introductory biology students — over 200 each semester — to the Mojave Desert, where they spend 24 hours investigating desert life.
Under the stars, they search for scorpions using UV lights, and during the day, document and investigate changes in plants, animals and geology.
"Many students have never been to the desert and this experience takes them out of their comfort zone," Hoese said. "I use field experiences to build community and encourage curiosity about the world around us."
Hoese's academic work has changed the way biological science is taught at Cal State Fullerton. He has shaped students' lives through instructional innovations, undergraduate research experiences and field-based programs that foster learning in ecology and environmental biology.
For Hoese's contributions to teaching, scholarship and service, he is the recipient of the California State University's 2023 Wang Family Excellence Award-Outstanding Faculty Innovator for Student Success. He was honored at today's (Jan. 24) CSU Board of Trustees meeting.
"Bill's greatest contribution is his ability to bring out the best in students. His belief in them is unfailing and his ability to connect with them on many levels gives them confidence and space to challenge themselves," said CSUF President Fram Virjee.
Hoese, known as an effective and rigorous instructor who is universally loved, praised and admired by his students and colleagues, is honored to receive the systemwide accolade.
"I have been so fortunate to work in a department, college and university that supports programs to build excellence with our students," he said.
"Working with my colleagues, we have been able to think creatively and implement multiple activities, experiences and programs that transform student lives. So many of our students have gone on to graduate programs or careers as biologists, teachers and researchers across Southern California and the country."
When Hoese joined the university in 2000, he was hired to revamp the biology curriculum. He developed the course, "Evolution and Biodiversity," which emphasizes scientific methods, experimental design and problem-solving.
"I allow students the freedom to learn, permission to fail, space to strive, opportunities to take risks and support to succeed," said Hoese, CSUF's 2021 Outstanding Professor.
"I structure my courses so students build confidence, identify their passion, become independent learners and critical thinkers, and I push them to go beyond what they think they are capable of to reach their potential."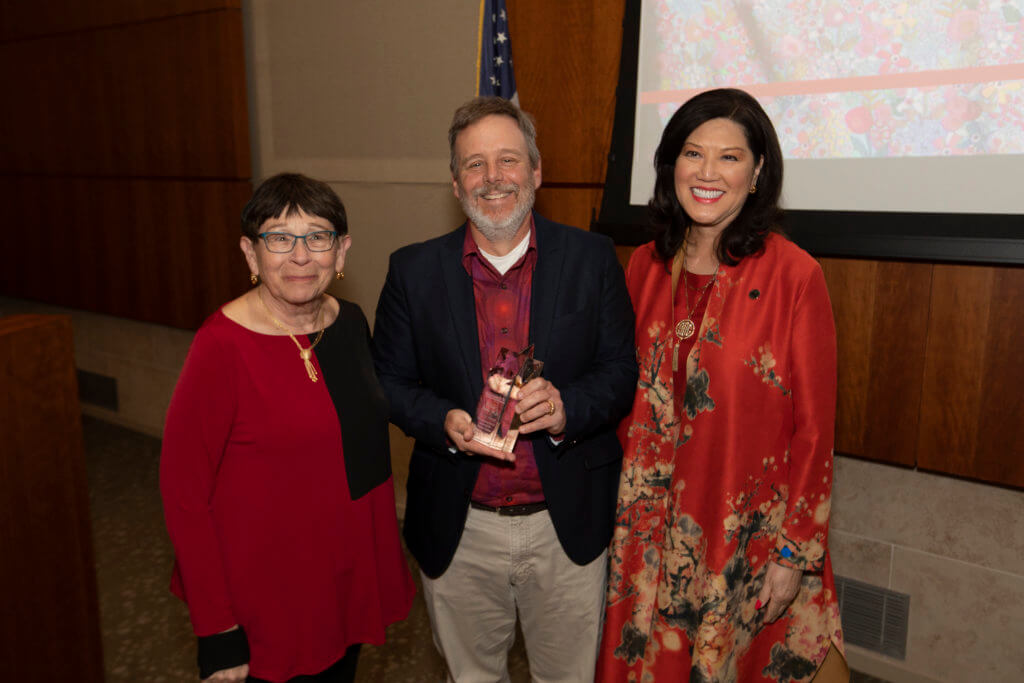 Hoese's commitment to increase student success beyond his classroom inspired him to create the Southern California Ecosystems Research Program (SCERP) in 2002, which he co-directs. The integrated research and professional development training program supports underrepresented students in biology who are interested in pursuing careers or graduate studies in ecology and environmental biology.
SCERP received three consecutive grants from the National Science Foundation, totaling about $2 million. In 2017 and 2018, the Beim Foundation helped to support the program. Today, the program is funded by individual donations from SCERP alumni, faculty and friends.
Hoese has mentored more than 100 undergraduate students in SCERP, which includes a summer "ecology boot camp." He designed innovative field activities to introduce students to Southern California ecosystems, including the rocky intertidal zone along the local coast and Mojave Desert habitats. These field activities have been effective in helping students learn about local biodiversity and the challenges organisms face in their natural habitats.
SCERP scholars are then paired with faculty mentors to work on research for two years.
"I work collaboratively with peers to build authentic research experiences that span the biology curriculum and engage students in their learning," Hoese said.
Over 90% of SCERP alumni work in biology or biology-related fields, with many pursuing or have earned master's degrees and doctorates.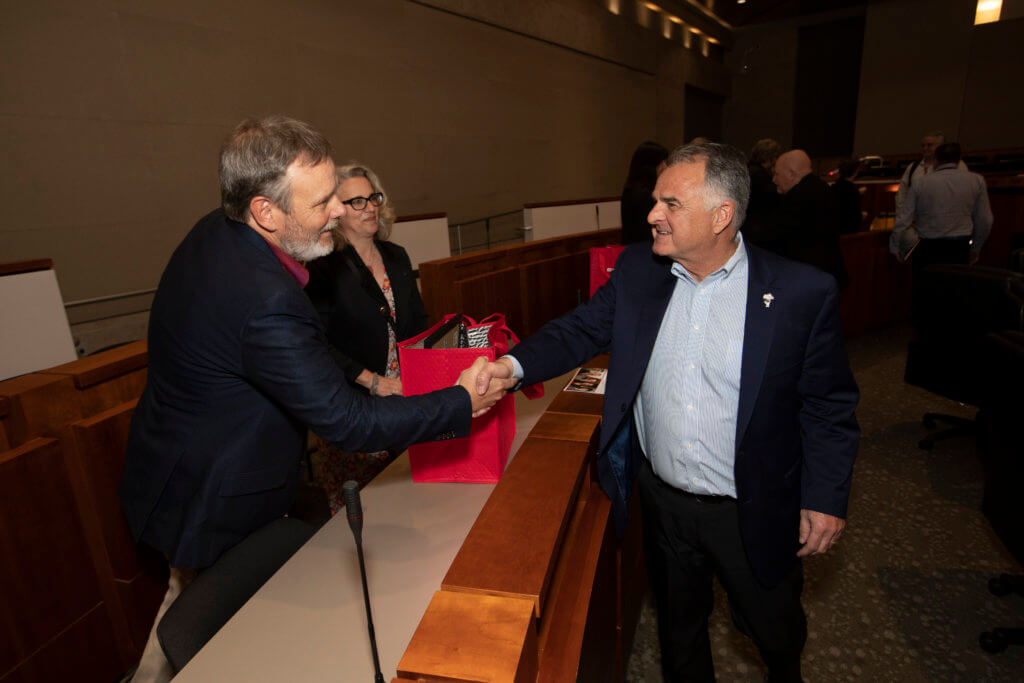 "We've built a community of scholars that remain connected to CSUF and regularly give their time and financial support to help us continue to train undergraduate researchers," Hoese said.
One of his former students, Tyler Flisik '08 '12 (B.S. biological science, M.S. biology), summed up Hoese's commitment to his students' development both intellectually and professionally.
"You cannot be in his presence without being inspired by his own enthusiasm for learning," said Flisik, a biology professor at Mt. San Antonio College. "Students leave his classes not only feeling more prepared for their next course, but also empowered in their own education."
Cal State Fullerton 2023 nominations:
Outstanding Faculty Scholarship — Robert Istad, professor of music
Outstanding Service — Natalie Graham, professor of African American studies
Outstanding Staff Performance — David Forgues, vice president for human resources, diversity and inclusion
Outstanding Teaching — Joel Abraham, professor of biological science