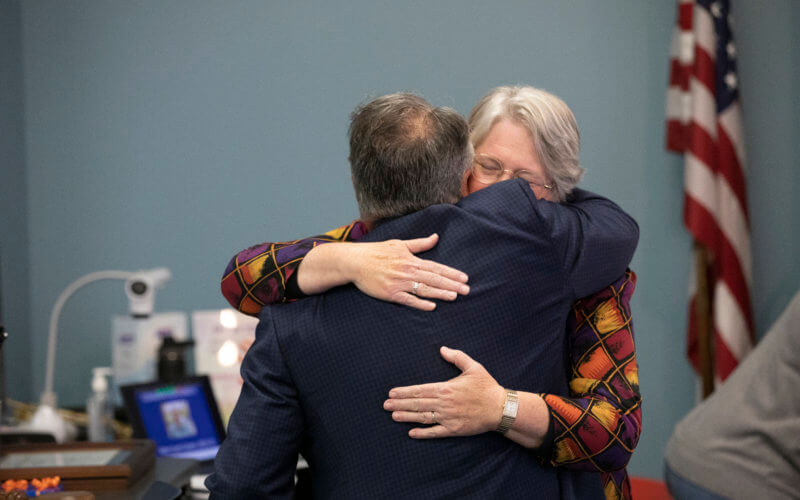 From studying the production of silk by black widow spiders to serving on over 20 university committees, Merri Lynn Casem's dedication to academic excellence and community service earned her the 2023 John W. "Jack" Bedell Leadership in Collegial Governance Award.
"All that I have learned about collegial governance and leadership comes from my experiences as a member of the Cal State Fullerton community. I have benefited over the years from my interactions with so many of my colleagues from every college, including Dr. Bedell," said Casem, chair and professor of biological science.
The award recognizes a faculty member who has gone above and beyond to serve and uplift the Titan community through their work in collegial governance. It is named in honor of John (Jack) Bedell, the late professor of sociology who exemplified campus leadership through his dedicated service and passion for helping others.
"I have found that while I love my time in the classroom or in the lab, I also enjoy working with my colleagues from all across campus to meet the challenges that face our university. My motivation to lead has always been centered on service," said Casem.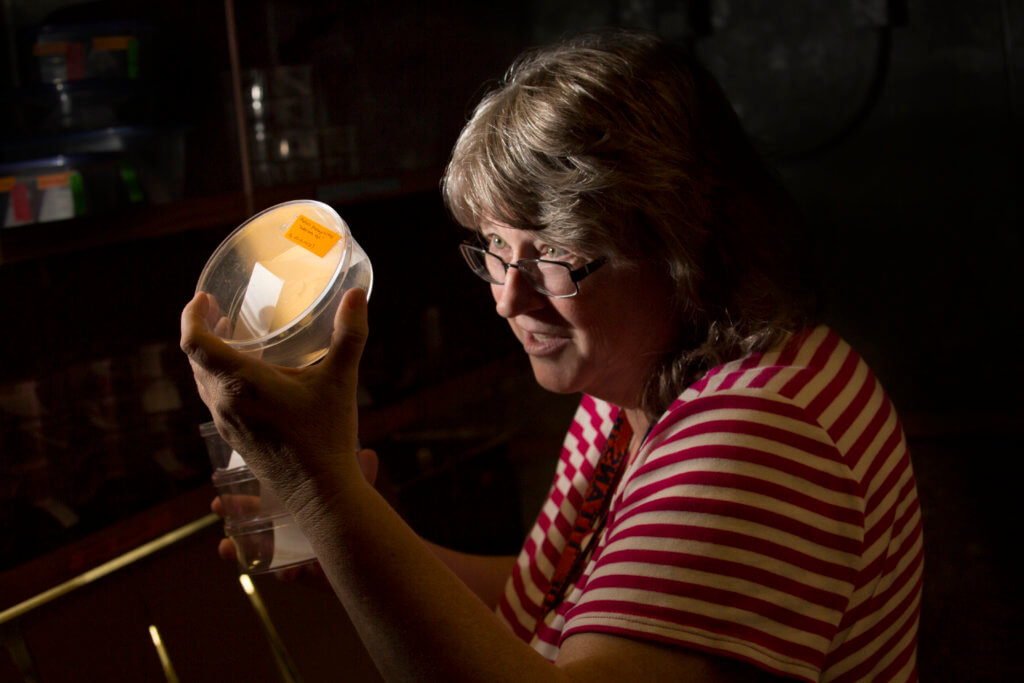 She first stepped foot on campus as a student, earning her bachelor's degree in 1984 before returning as an assistant professor of biology. Since joining the campus as an educator over two decades ago, Casem's drive to enact positive change has inspired her to serve on several university committees.
An active member of the Academic Senate since 2014, Casem joined as a representative for the College of Natural Sciences and Mathematics and currently serves as the senate's vice chair. She said one of her proudest accomplishments was leading the General Education Task Force for two years and completing the final report, which outlined the university's general education values and plans for the future.
In each role, Casem's problem-solving skills, critical thinking and care for others has made her a successful campus leader.
"Her manner is one that exemplifies fairness and clear thinking, willing to hear all sides and negotiate solutions," said Pamella Oliver, provost and vice president emeritus for academic affairs. "She exemplifies shared governance and we have made progress at the university because of her."
Marie Johnson, dean of the College of Natural Science and Mathematics, said that Casem "has repeatedly demonstrated the hallmarks of a collegial leader," especially during the development of the first NSM-specific critical thinking course. The course titled, "Think Like Einstein," gives freshmen the opportunity to build community by engaging with faculty and staff from each of the five departments.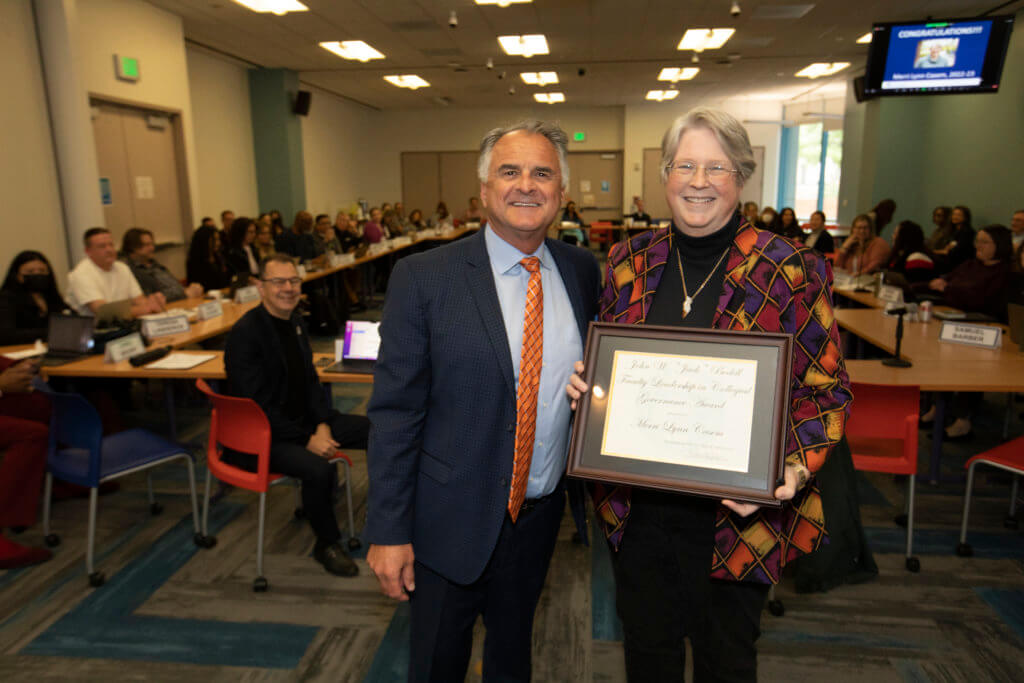 "Without Dr. Casem's skills in bridging disciplinary perspectives, building a common, compelling vision, and inspiring the team to work together, the course would not exist," said Johnson.
With a passion for empowering students through the "Think Like Einstein" course, Casem also applied for and was awarded a five-year, $1.49 million grant from the National Science Foundation. The grant supports the development of a second course specifically for new transfer students and a summer bridge program for new STEM majors.
Her leadership of the Department of Biological Science has been marked by challenges, including the onset of the COVID-19 pandemic and the relocation of offices, classes and labs on the second floor of McCarthy Hall in preparation for the 2020 renovation.
Working with faculty and staff in March 2020, she helped transition teaching labs online and created resources to help first-time and new transfer students build community through a virtual orientation.
The impact of Casem's guidance and care isn't only noticeable on a university level. In the classroom, she continues her service by mentoring students, helping undergraduates gain hands-on research experiences and preparing them for successful careers in STEM fields.
"She was an integral part of my success at Fullerton and consistently provided the resources and support that I needed to feel at home on campus and to be the best student I could be," said Amaya Gregory '22 (B.S. biological science-cell and developmental biology), who is currently attending medical school at Burrell College of Osteopathic Medicine in New Mexico.