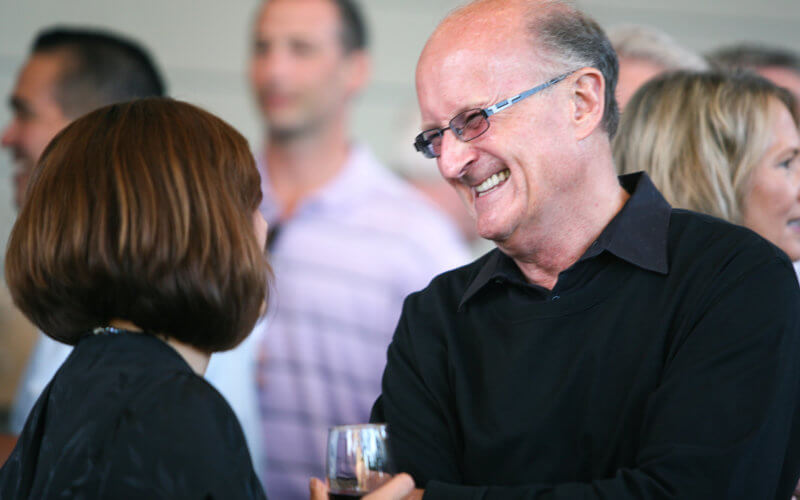 When Cal State Fullerton President Fram Virjee had the idea for a new university award to honor an individual who is a "Titan legacy superstar," only one name came to mind.
His name is John W. "Jack" Bedell, the late professor emeritus of sociology.
For his service, leadership and for making a lasting impact on the campus community, Bedell is the inaugural honoree of the President's Award of Distinction.
Virjee presented the award to Bedell's wife, Sue, and his family members at the April 21 University Awards Program.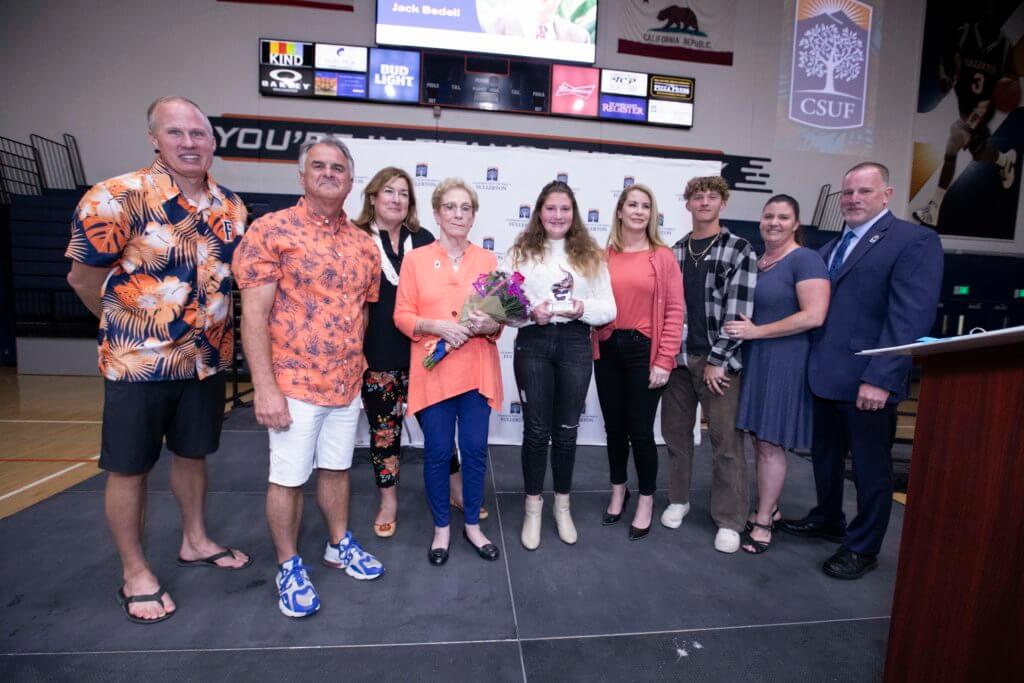 Bedell, who died a year ago on April 7, 2021, embodies "Titan excellence" and his name is synonymous with the "Titan gold standard," Virjee said.
During his more than 40 years on campus, Bedell always found ways to stay involved in key areas of the university, including serving on the Academic Senate and as chair of several college departments.
From the time he joined the CSUF faculty in 1969, his impact always made a difference, but it also created a legacy, Virjee said. A seven-time Academic Senate chair, Bedell single-handedly transformed departments and colleagues.
"He left a lasting legacy on our students, their families, our beloved Titan community, and me," Virjee said.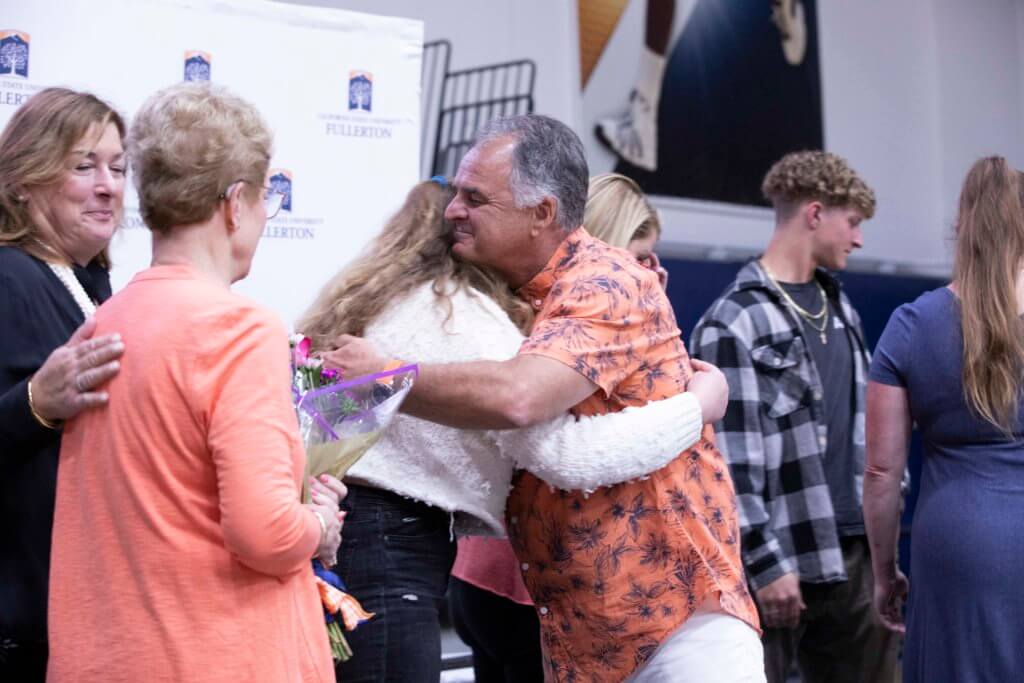 The president relayed that the time he spent with Bedell left an indelible mark; he was a rare find — someone who was "impossibly honest, fiercely loyal and undeniably committed."
"You know them the moment they walk into the room and you feel it every time you are around them," he added. "Their very purpose is clear and they live with such intentionality for others that you are always blessed being in their orbit.
"They leave a wake of defined purpose, clear perspectives and fueling synergy that is infectious. In other words, they make everything and everyone better."
When Bedell died, Virjee added that this new award represented the longtime professor's essence and his spirit.
"I knew that his legacy, impact, passion, integrity, heart and grace would be the gold standard by which future candidates could be vetted," Virjee said.
"Thank you, Jack. Please know that we carry your legacy in our hearts and minds forever."