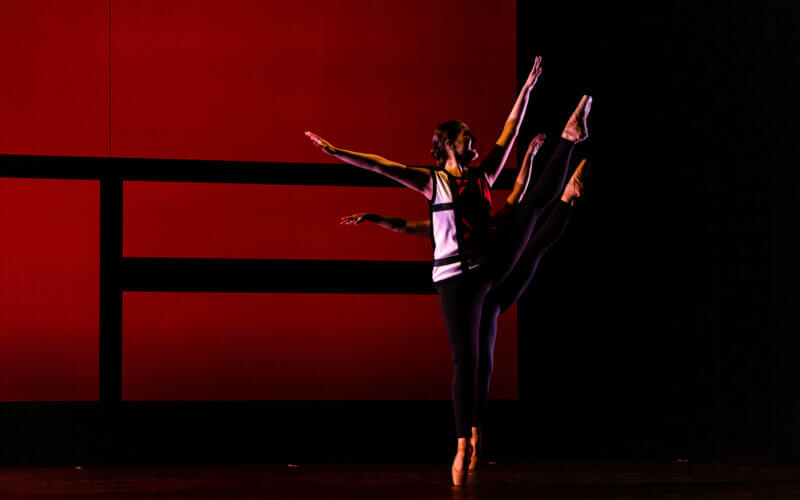 To increase accessibility and expand educational opportunities for students, all main stage theatre and dance shows, music performances and visual arts exhibitions will be complimentary for Cal State Fullerton students beginning Oct. 1.
"From thought-provoking and expressive works of theatre and dance to jazz jam sessions, gallery exhibitions, and everything in between, the College of the Arts has a form to move you," said Julie Bussell, director of the College of the Arts marketing and patron services. "We are thrilled to integrate this offer into campus life and encourage all students to take part in the opportunity."
The effort is supported through a partnership between the College of the Arts and the Office of the Provost and Vice President for Academic Affairs. Students interested in attending an event must pre-register with the college ticketing system, which can be done through the ticket website or by visiting the box office on campus. Once registered, students can visit the box office, show their student ID, then choose which performance they want to attend and receive one complimentary ticket per performance.
"We are pleased to offer complimentary tickets to visual arts, music, and theatre and dance events as part of our commitment to enhance the college experience of all CSUF students," said Arnold Holland, dean of the College of the Arts. "We hope the tickets will promote a more inclusive and vibrant university community by creating a sense of belonging for our students."
Increasing access creates opportunities for students to "explore the College of the Arts' creative culture, network with peers and attend events regardless of their financial situation," added Holland.
The College of the Arts boasts renowned alumni, including Linda Woolverton '79 (M.A. theatre arts), screenwriter for Disney's "Beauty and the Beast"; Tanya Bracco '95 (B.A. theatre arts), Emmy Award-winning supervising producer for "The Late Show With Stephen Colbert"; and Rubén Carbajal '15 (B.F.A. theatre arts), a performer in the national touring company of the Broadway hit show, "Hamilton."
The fall shows include:
"Let the Right One In" — Oct. 6-21 at Hallberg Theatre
"Twelfth Night" — Oct. 20-Nov. 4 at Young Theatre
"A Chorus Line" — Nov. 9-Dec. 2 at Little Theatre
Fall Dance Theatre "In Tandem" — Nov. 30-Dec. 2 at Hallberg Theatre
"We can't wait to share the College of the Arts with you," said Bussell.

For more information, visit the College of the Arts website.